Trini Might Be The Most Sought After Lightning Collection Figure Yet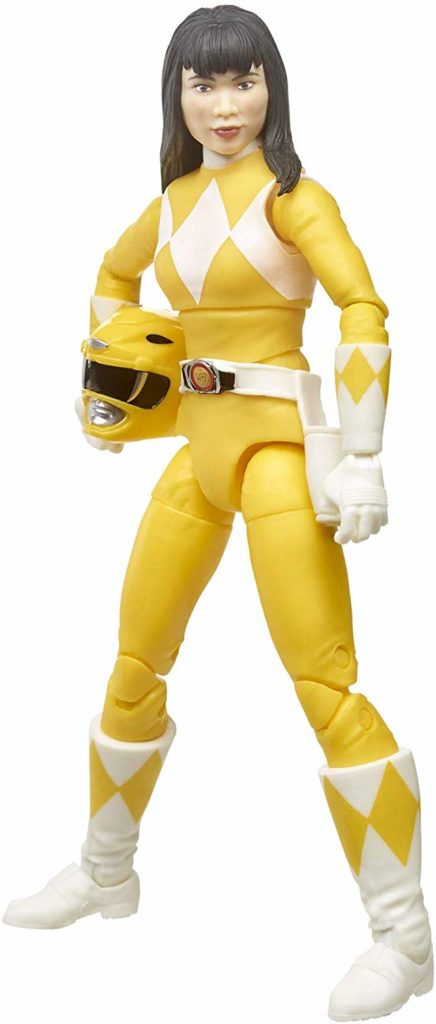 The worst kept secret of the Lightning Collection was that Trini was going to be in Wave 4. Honestly, I don't know why it's taken this long and that she is only the second female figure in the line, but that's beside the point. The OG Yellow Ranger looks great and is definitely the best head sculpture of the line. It captures the late Thuy Trang's likeness perfectly. One thing I'm not surprised by is that there's no extra head swap for Aisha, who was the second MMPR Yellow Ranger. The reason this doesn't surprise me is that, let's be honest, Hasbro wants to make that extra dough by having us spend money on another Yellow Ranger, but I digress.
I'm hoping with the toy sales for Trini, Hasbro can see that the female figures do sell well and we can start seeing them make more for the Lightning Collection. Can we get Jen from Time Force, please?!
Twitter Question of the Week
The Mighty Morphin' Power Rangers have now crossed over with the Justice League and the Teenage Mutant Ninja Turtles. The crossover over with the Justice League, while groundbreaking for Power Rangers, seemed to lack a strong story. The artwork was beautiful, but the plot was the most basic crossover plot you could think of.
As of the Teenage Mutant Ninja Turtles crossover, I'm loving this story. These two teams fit so well together and the writing on it has been phenomenal.
The Twitter question this is: who do you want to see the Power Rangers team-up with next? Vote and we'll announce the winner on this week's Ranger Wrap-Up!