Anyone who was around in the early 2000s remembers the Princess Diaries craze, which introduced the world to the quintessential girl next door in Anne Hathaway and revived the collective yearning to rule a tiny European nation. Disney previously capitalized on the success of the movie, based on a Meg Cabot book series that's actually rather different, with a sequel starring early Chris Pine. Finally, it seems they'll be returning to that royal well two decades later.
Disney-loving hearts everywhere were sent into a tizzy last year when Dame Julie Andrews told Entertainment Tonight that she would happily be in another Princess Diaries sequel "if [Anne] would like me to be." The joy in our souls was only further cemented by Hathaway's bold claim on Watch What Happens Live with Andy Cohen: "There is a script for the third movie. I want to do it. Julie wants to do it. Debra Martin Chase, our producer, wants to do it."
Alas, months passed and no more words were spoken about a return to Genovia. Disney unveiled more live-action adaptations like Mulan, while Disney+ started announcing Marvel spinoffs like Loki and classic revivals such as The Mighty Ducks, but remained mum about Princess Mia and the Queen Dowager. All hope seemed lost… Until now, that is.
RELATED: CHARACTER BREAKDOWNS FOR THE GOSSIP GIRL REBOOT REVEALED
Princess Diaries Keeps It All In The Family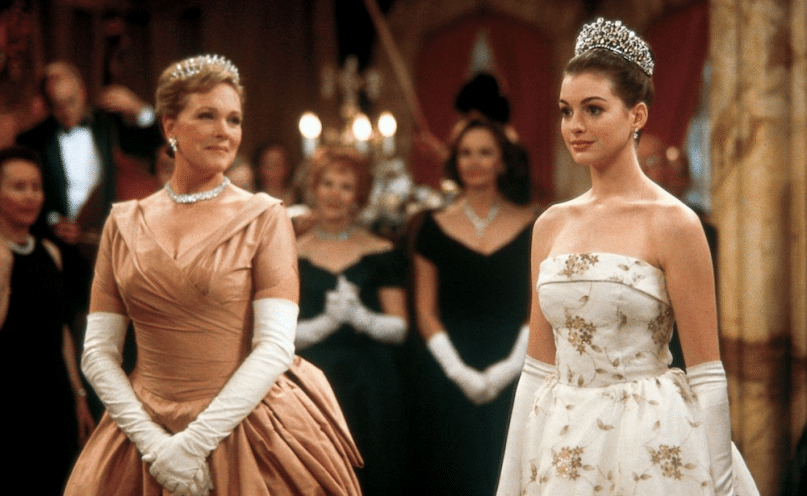 The Illuminerdi has discovered that there is indeed a spinoff in the works via Martin Chase Productions, and it is meant to head to the Disney+ streaming service. Currently being penned by Lorna Osunsanmi, who is the story editor and staff writer for CW's All American, the as-yet untitled Princess Diaries spinoff would revolve around an addition to the Thermopolis Renaldo family.
No, apparently it's not about Nicholas Devereaux giving Mia an heir to the throne yet. Instead, it's about a biracial teenage girl discovering that Mia is her half-sister and moving to Genovia to live with the royal family. Considering that Mia previously had to trade her San Francisco life for one in Genovia because she was her father's only heir, it'll be quite a surprise to learn there was a spare all along. This is a fun way to keep the teen perspective, which once made the original so iconic, while still hopefully incorporating beloved characters like Queen Clarisse and Mia herself.
Of course, Andrews and Hathaway aren't confirmed to star in the spinoff yet, but it's straight from the horse's mouth that they would like to. And you can't have Genovia without the royal Genovians, can you? Personally, we look forward to seeing how Disney updates this fan-favorite tale, allowing viewers to see Mia in a caregiving role as well as a peek into how she's influenced her kingdom over the last 20 years.
Are you excited to meet Mia's little sister? Is a Princess Diaries marathon in store for the weekend? Let us know in the comments below.