The devil you know is better than the one you don't, so thank Satan that Lucifer may be returning for another season on Netflix.
Lucifer is currently working on the 5th season, which is filming now and was deemed the final season last summer. Reports from TVLine are now saying that Netflix and Warner Bros. Television are talking about renewing the series for a sixth season. While the news of renewal is early and may or may not happen, it is a good update for fans.
RELATED: A LOOK AT WHERE ARROWVERSE DCTV SHOWS STAND POST-CROSSOVER
Lucifer Has More Work To Do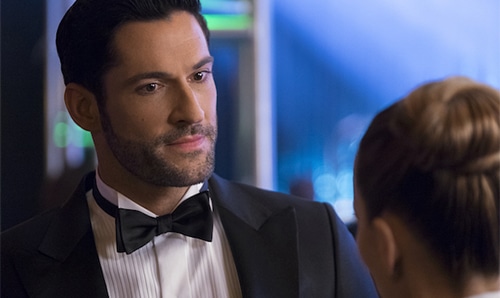 It will be interesting to see what will happen in the world of Lucifer after it was revealed that the show is in the Arrowverse in the mini series, "Crisis on Infinite Earths". Perhaps this next season will guest star some DC heroes or other characters from one of Berlanti's CW show.
Lucifer has aired 67 episodes so far, with the first three seasons having aired on FOX before fans got it over to Netflix. The 5th season is set to have 16 episodes in total, which will bring the total count to 83. That will make it the second longest-running show in Netflix's repertoire, behind Orange is the New Black. It is also worth noting that Inbar Lavi has confirmed her reprisal as the character Eve in the fifth season, but the details are currently hush-hush right now.
The 5th season will be released in two eight episode parts, set to premiere on Netflix this year. Are you excited for more Lucifer, or do you think five seasons is more than enough? Let us know in the comments below.