Actor Anthony Mackie opens up about the "daunting" task of becoming Captain America in The Falcon and the Winter Soldier.
With the upcoming Disney+ addition to the MCU, The Falcon and The Winter Soldier, hitting the service this August many people are wondering exactly what to expect from the series. It's anticipated that the story will primarily focus on Sam Wilson's (Anthony Mackie) transition into his new role as Captain America, following the events of Avengers: Endgame.
RELATED: U.S. AGENT TRIGGERS FANS WITH NEW SET PHOTO FROM FALCON AND THE WINTER SOLDIER
Mackie has been making the rounds for season 2 of Altered Carbon recently and the questions have been hitting him left and right regarding the upcoming Marvel series. The question was posed to him regarding the importance of being an African-American version of the iconic character and Mackie is up to the task. However, he doesn't want to be a hero solely to the African-American community, he wants everyone to see a little bit of themselves in the character.
RELATED: SUPERGIRL ALUM CARL LUMBLY JOINS THE FALCON AND THE WINTER SOLDIER
"With the idea of being a black man and becoming Captain America, it's been a daunting task because I think, at this day and age in America, I think we are open-minded to the idea of having my face represent us, as a country, because we're truly a melting pot, so there is no distinctive look or feel or design of an American. We'll all Americans. I want my Captain America to represent everybody, not just a specific group of people."
Anthony Mackie On Falcon Growing Into Captain America
You can hear more from Anthony Mackie regarding evolving his character into Captain America in the full interview by Trey Mangum (@treymangum) below!
Sam Wilson and Bucky Barnes are expected to begin their next adventure in The Falcon and The Winter Soldier this August 2020. The series will star Anthony Mackie and Sebastian Stan in the titular roles, with Emily Van Camp and Daniel Bruhl returning as Sharon Cartor and Baron Zemo respectively, with newcomer Wyatt Russell as US Agent. Kari Skogland will be serving as showrunner.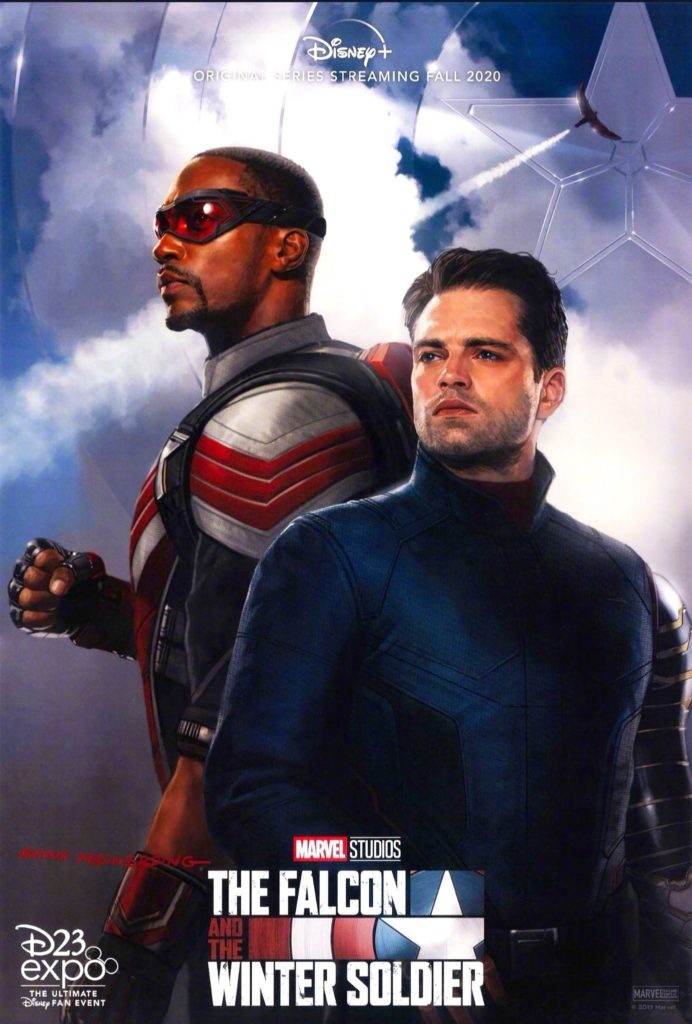 How do you think they should handle the introduction of the next Captain America? Do you think Sam Wilson and Anthony Mackie are up to the task? Let us know in the comment section below and on our social media. Make sure to bookmark our website for more of the latest in superhero and streaming news!
READ NEXT: MCU BURSTS ONTO DISNEY+ IN EXCITING SUPER BOWL SPOT