Who Is Solo?
Solo is a lesser-known character from the pages of Marvel Comics. I grew up a Spider-Man comic fan and still had to take a double-take when notified that this was the character being groomed for an adaptation. However, upon a little further research on the character, he could certainly lead a compelling action movie.
Solo, also known as James Bourne, is a counter-terrorism specialist who is a master of hand to hand combat and firearms. He also has cybernetic implants that allows him to teleport short distances.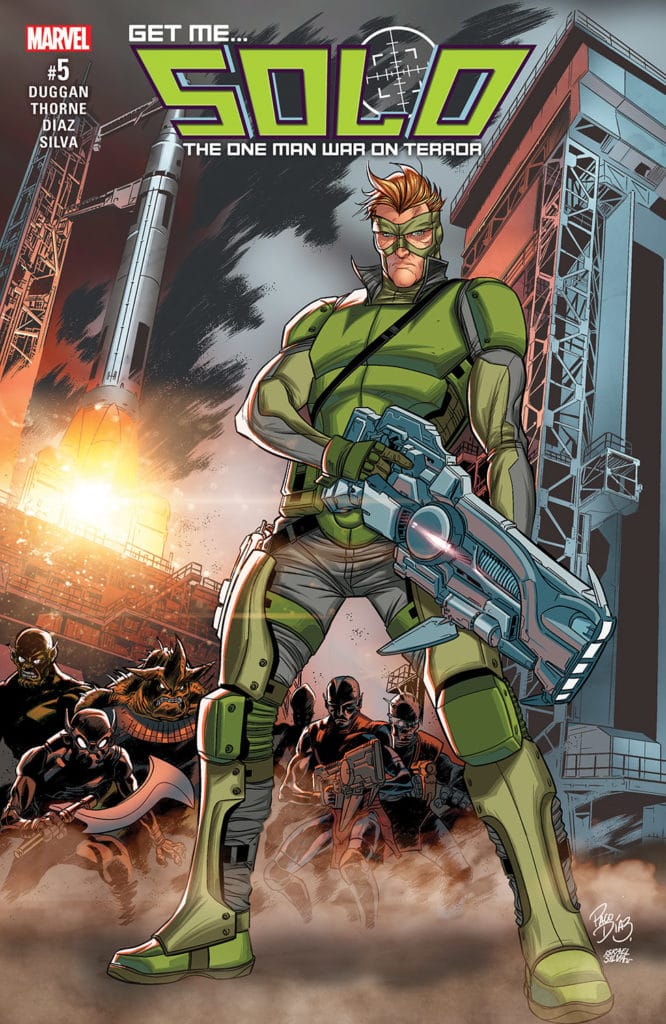 Unlike most of the other Sony Spider-Man spin-offs, such as Venom and Morbius, Solo is more of a straightforward hero and ally to the web-slinger than the aforementioned anti-heroes. His adventures have crossed paths with the likes of Nick Fury, Deadpool, and Mysterio, and has often been there to aid Spidey, and other heroes, in their times of need.
RELATED: MS. MARVEL TO ADD INHUMAN SUPPORTING CHARACTER TO THE NEW DISNEY+ SERIES AND MCU: EXCLUSIVE
It's easy to envision this project being a high-tech thriller set in a world of extraordinary combatants. Unlike Venom, this Spider-Man spin-off wouldn't distract rabid fans expecting to see the web-slinger in the action. Along with securing an inventive action director (how perfect would The Raid's Gareth Evans be?), Solo would need a dynamic and charismatic star. Since we can only assume that if the project comes to light and is a hit, Solo would continue his presence in the larger Spider-Verse.