All the world loves a lover. That is the saying, but in this couple's case, we can make a exception. Lord Zedd and Rita Repulsa are sharing their 25th wedding anniversary with the fans who watched these two commiserate their nuptials on Mighty Morphin Power Rangers on February 13-15, 1995.
RELATED: BILLY WAS SECRETLY THE PHANTOM RANGER AND WE HAVE PROOF
How are they doing it, you ask? With a new Lightning Collection!
The True Love Story of Lord Zedd and Rita Repulsa
Rita Repulsa made her long-awaited return to the franchise in the 3-part arc "The Wedding", after being banished from the moon by Zedd in the season 2 opener "The Mutiny". Her desire was to take revenge, not only on the Power Rangers but also to take down Lord Zedd who had humiliated her.
Using a love potion from her monster maker, Finster, Rita injected the potion and made Lord Zedd fall for the empress. They soon after got married and were able to trap the Power Rangers in a haunted house that stripped them of their powers.
What's Included In The 25th Wedding Anniversary Lightning Collection 2-Pack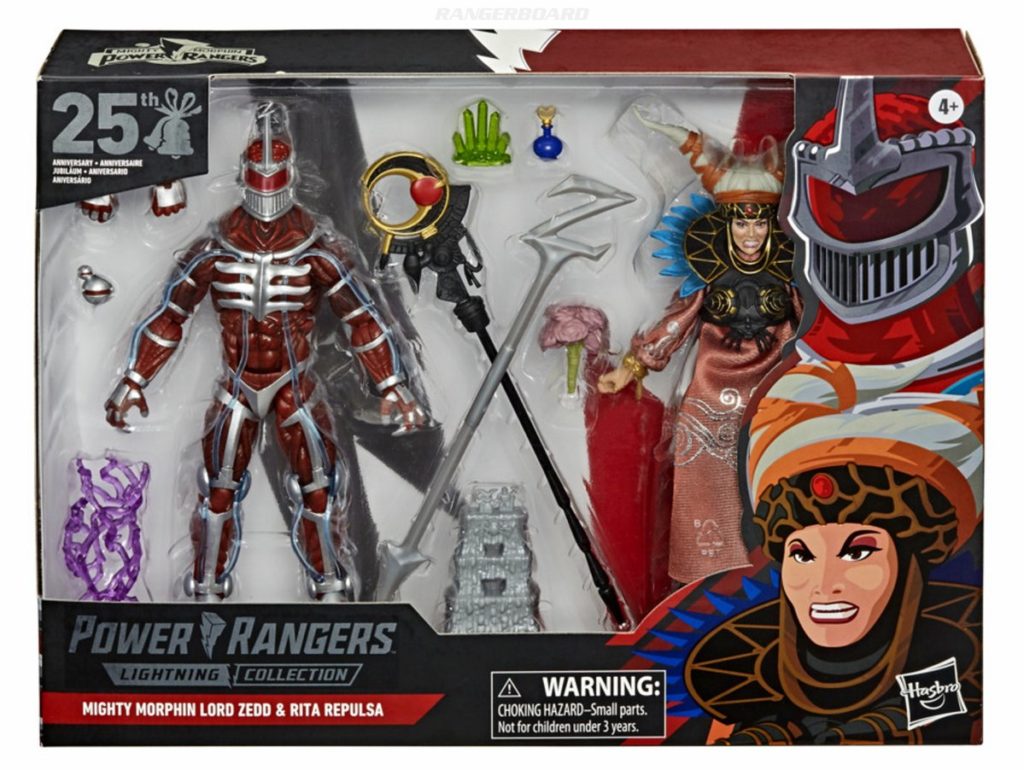 RELATED: POWER RANGERS LIVE SHOW RECASTING FORMER RANGERS AND INTRODUCING US TO A COUPLE NEW ONES: EXCLUSIVE
Now the husband and bride are being set to celebrate their time together by having a duel Lightning Collection pack released on August 28, 2020. This 2-pack will include both Lord Zedd and Rita Repulsa, along with their assorted accessories such as the green candle used to strip away the powers of the Green Ranger and the love potion itself, which turned Zedd from a dominating bachelor to a domesticated husband.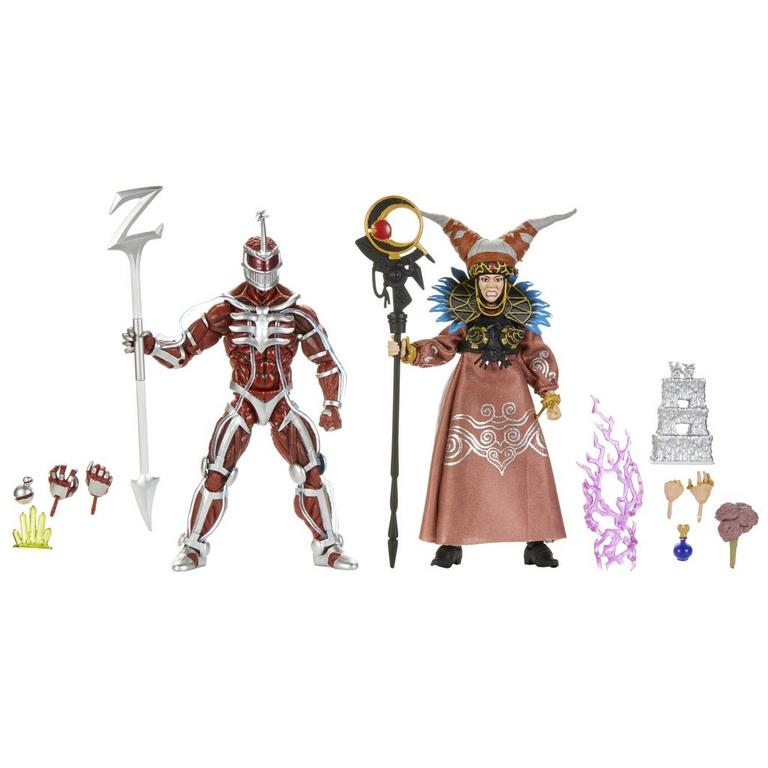 The package will also include silver cake in celebration of the 25th anniversary and will include each villain's staff with a set of spare hands and the lighting effect attachment.
The 2-pack will be sold on Gamestop and other online retailers for $49.99 on August 28th, 2020. Will you be adding this evil love birds to your collection?