On the 20th of May 1980, Star Wars fans met Yoda for the first time. The Empire Strikes Back, the second instalment in the Star Wars saga, was released to fevered anticipation and went on to become the biggest selling movie at that time.
In recognition of this, Lucasfilm has released a breathtaking poster to celebrate its 40th anniversary.
RELATED: WAS MULAN'S DISNEY PLUS RELEASE DATE ACCIDENTALLY REVEALED EARLY?
The Artist Strikes Back.
Matt Ferguson, the artistic genius behind many Marvel and Star Wars posters, is responsible for the anniversary poster for Empire Strikes Back. He showcases the most iconic moments from what many consider to be the greatest installment of the Skywalker Saga. The poster fits in perfectly amongst the iconic work of Drew Struzan, Tom Chantrell and Roger Kastel. ComicBookMovie.com shares its thoughts on the poster on the 40th anniversary of the film.
Happy 40th birthday #TheEmpireStrikesBack! Here's my new official one sheet poster for the film. It was SUCH a pleasure & an honour making this #StarWars art for Lucasfilm and Disney. I should be able to share more next week as well.

Matt Ferguson @Cakes_Comics
The Dark Side Beckons…
In the masterpiece, we can see the ominous moment Darth Vader steps out of his meditation chamber. Surrounding the foreboding image, are AT-ATs from the assault of Hoth, star destroyers and tie fighters. Tying the whole piece together is the epic duel between Vader and Luke on Cloud City, which led to the infamous "no, I am your father" line.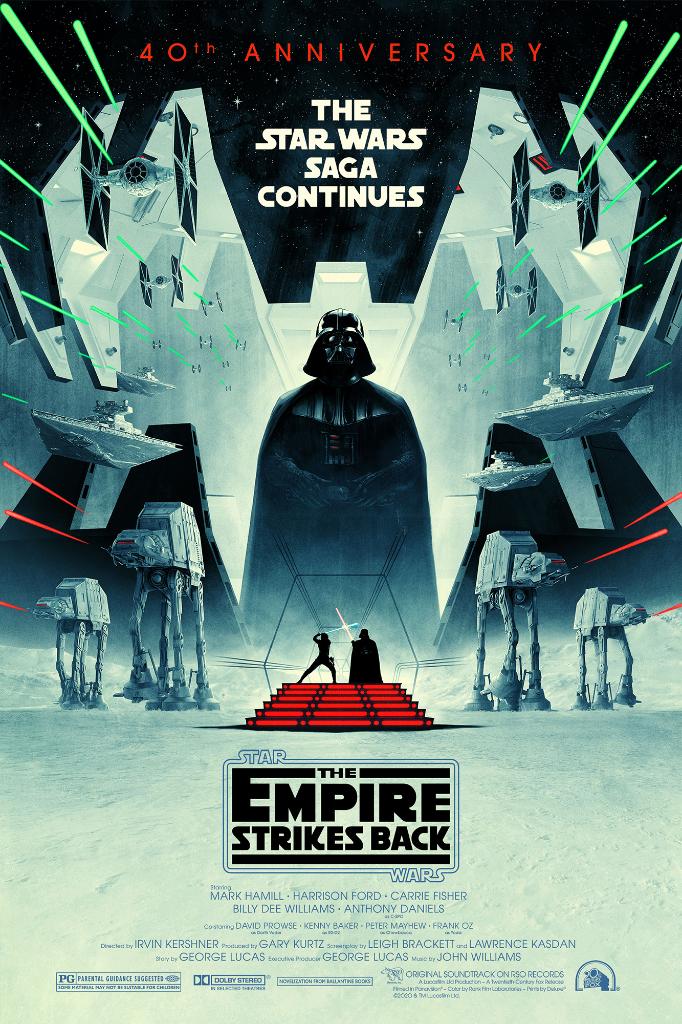 The Empire Strikes Back turns 40!
As well as this superb new poster, Lucasfilm and Disney treated fans to some behind the scenes interviews and photos over on StarWars.com. Who doesn't want to see photos of the cast laughing on the set of Hoth? Or hear how George Lucas changed the ending to make it more logical? (The following photos were shared by USA Today.)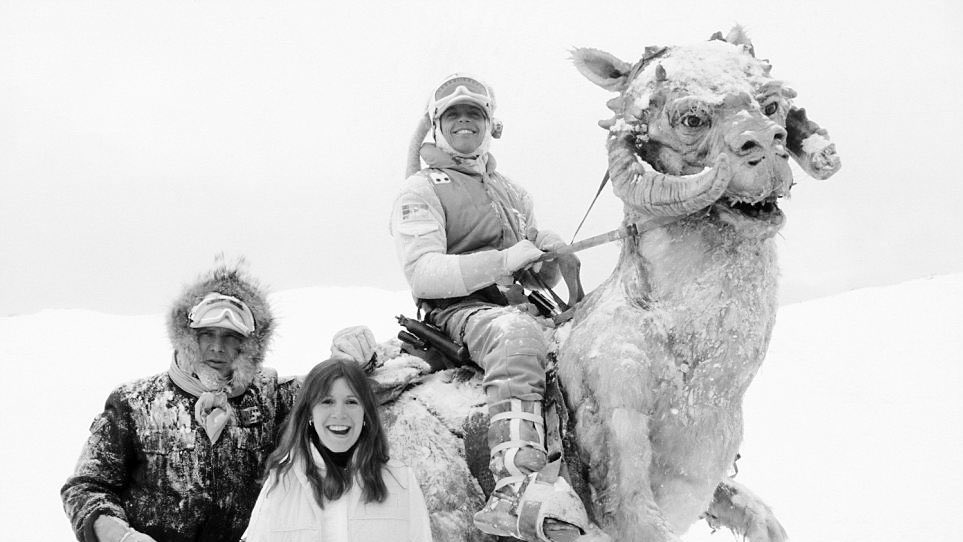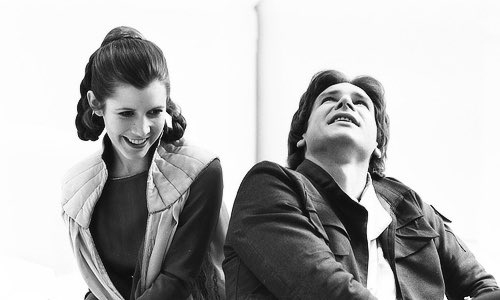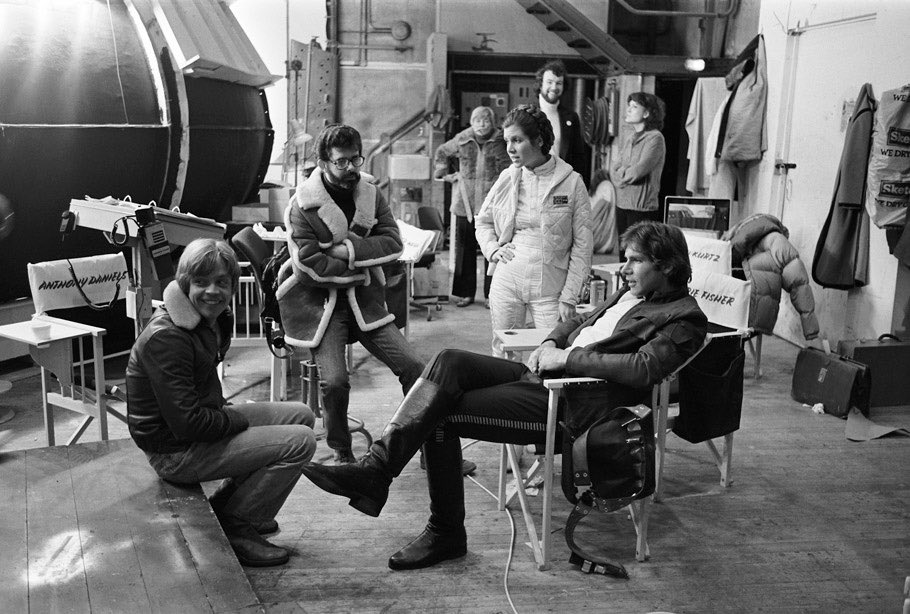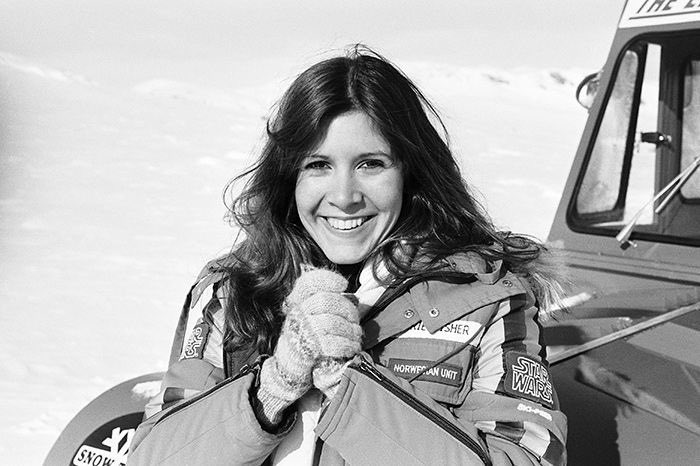 Here at The Illuminerdi, we think that the Matt Ferguson piece perfectly encapsulates the epic installment. What are your thoughts on the new Star Wars poster?
Source: ComicBookMovie.com