Kat Dennings has spilled some exciting secrets about the upcoming WandaVision series.
Marvel Studios' new era of small-screen shows on Disney+ is finally set to arrive as 2020 comes to a close. The only downside at the present time is that fans still have mostly no idea what the shows will have in terms of specific plot details.
The studio is notorious for being as tight-lipped as possible regarding future projects, and this is especially the case right now with sixteen confirmed projects either debuting in theaters or on Disney+ over the next three years.
RELATED: DID THIS MARVEL ACTOR REVEAL THERE ARE 2 SEASONS PLANNED FOR LOKI?
One of the most highly anticipated of these new projects is the new Disney+ miniseries Wandavision, which is currently set to debut in December 2020. When the cast for the show was announced at San Diego Comic-Con 2020, there were a couple of names that came as a complete shock to fans worldwide.
Kat Dennings Goes Back To The MCU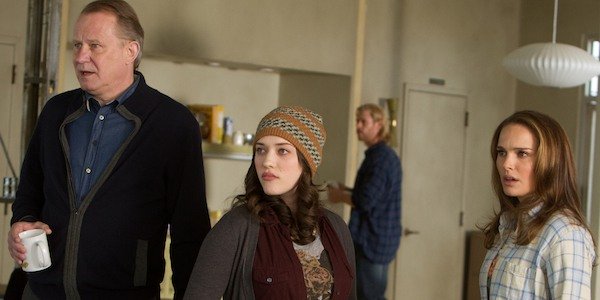 In particular, the return of Kat Dennings, who will reprise her role as Darcy Lewis after her previous appearances in 2011's Thor and 2013's Thor: The Dark World, was a big surprise for MCU audiences. In a recent appearance on Whitney Cummings' Good For You podcast, Dennings gave a very small tease of a scene that she recently filmed for her third MCU appearance.
There was a scene where I'm running through a field, and I get to the night shoot, and there's no stunt on the call sheet.
Even considering how vague Marvel actors have to be when discussing their future projects, this gives away almost no information concerning what Darcy is doing in the context of the show's plot. We have no idea who she's running from, why she's running, who she may be running to, or even if she just felt like going for a jog!
Nevertheless, it's a fun tease for the show and a sign that she herself enjoyed her time on set.
Dennings will join a star-studded cast including Elizabeth Olsen (Wanda Maximoff/Scarlet Witch), Paul Bettany (Vision), Randall Park (Agent Jimmy Woo), Teyonah Parris (Monica Rambeau), and Kathryn Hahn (undisclosed role). WandaVision is set to premiere on Disney+ in December 2020.