Another highlight of The King of Staten Island is Scott's crew of burnout friends that he spends his days with, smoking weed and playing video games. Oscar (Ricky Velez), Ritchie (Lou Wilson), and Igor's (Moises Arias) on-screen chemistry is authentic and illuminates Apatow's ability to capture a slice of life in his films. This band of lovable losers ultimately push Scott into a crossroad after a lapse in judgement leads to life-altering consequences.
There are also two females in his crew of friends. One of which is Kelsey, played by Bel Powley, who has a secret relationship with Scott. She is another character in his life, in addition to his sister and friends, that seems to understand and accept Scott and all of his flaws. While their romance never becomes the primary focus of the story, their hidden relationship shows how Scott closes himself off from the world and emotional connections.

Past viewers of Judd Apatow's filmography will know exactly what to expect from The King of Staten Island. There aren't many camera tricks, visual effects, or memorable shots, instead he leaves the camera trained on his actors and let's them riff.
Apatow, Davidson, and David Sirus' script does manage to subvert a few expectations when Scott begins to unravel his father's identity and history. However, the film's lengthy runtime does draw attention to how little story is actually in the movie, which makes The King of Staten Island drag at times. Those who were hoping Apatow would deviate from his typical formula with a finely scripted plot, will surely be left disappointed. As this movie employs his comedic drama formula point by point, which stymies the film from ever really leaving its own mark.
Apatow briefly goes out of his comfort zone when he takes the rare opportunity to stage an action sequence, with heavy thriller elements. The shift in tone is a welcome deviation from the director's expected form. However, despite the set piece, the movie never really picks up momentum in the way that you might hope.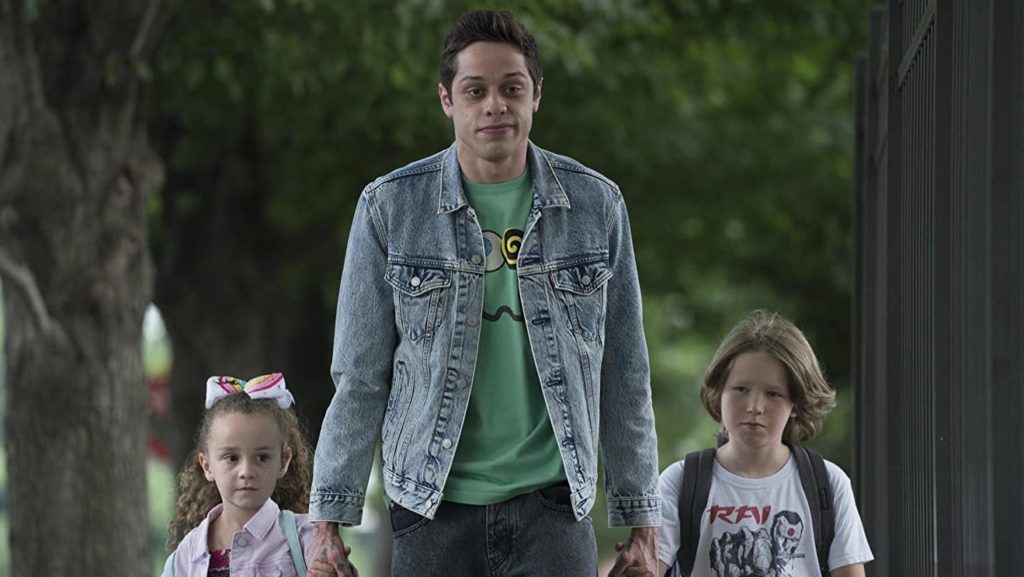 Perhaps one of the greatest strengths of the movie that should be recognized is its approach to mental and physical illness. Scott, much like Davidson in real life, suffers from crippling depression due to his father's traumatic death. Along with Crohn's Disease, which he's afflicted with as well. Scott's frank acceptance and description of his ailments reflect the millennial generation's welcome ability to self-evaluate, due to a wealth of available information. Scott is well aware of his shortcomings and effectively outlines these different conditions and issues in a way that is easy for the characters and audience to understand.
RELATED: BULL REVIEW: ELEVATES EVEN ITS QUIETEST MOMENTS
Unfortunately The King of Staten Island feels like it's been pulled from the same playbook Judd Apatow has been using for years. As this ultimately is another of his comedies that clocks in at over two hours and sixteen minutes and often feels like a series of sketches or scenarios, instead of a tightly plotted film that constantly builds tension. The movie soars on the chemistry between Burr and Davidson and if nothing else, The King of Staten Island proves that both comedians have a long cinematic future ahead of them.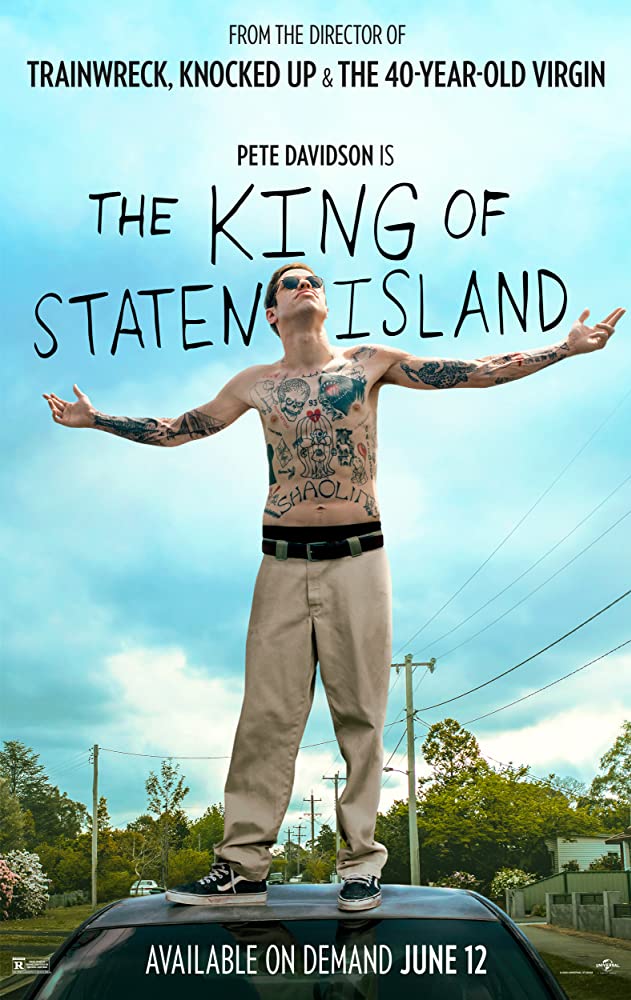 The King of Staten Island is a flawed, yet warm slice-of-life comedic drama that works perfectly as a home release. While it's hard to imagine paying full matinee price if this had indeed come to theaters, it's still worth a stream if you are a fan of the talent involved.