Charlotte Flair is having surgery and will be out for a few months.
Dave Meltzer of Wrestling Observer has reported that Flair is undergoing surgery in the near future.
On RAW this week, Flair was attacked by Nia Jax and had her shoulder worked on. Flair then wrestled Asuka and came up short in the match.  However, Jax wasn't done with Flair yet and slammed the lid of a supply case onto her arm.  WWE released a statement that Flair was being medically evaluated for a potential collarbone fracture after the attacks.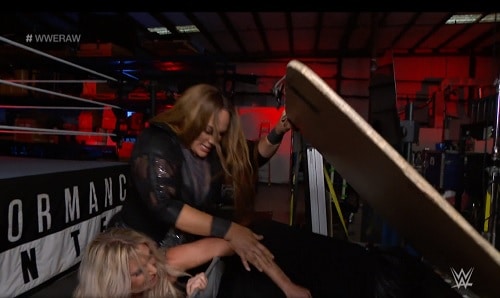 "Charlotte Flair is having surgery, that's the deal as far as why they did what they did. I think she's going to be back for SummerSlam. I don't know. I asked a couple of people, and nobody knows the time frame. She's definitely having surgery. The storyline [with Nia Jax]was to explain her being gone. It was hinted to me that it could be Summerslam [when she returns], but that's not 100%," Meltzer said (H/T to WrestleTalk.com for the transcription.)
Very Little Known About Charlotte Flair's Surgery
We don't know what the surgery is for, but Meltzer has confirmed it isn't for her shoulder. We don't know the exact time she will be out, but hopes are she will return for SummerSlam.  It doesn't seem like it is an emergency surgery and WWE most likely wants her to have it so she can be back before one of the big four PPVs in SummerSlam. 
Delaying the surgery could just make it worse if it is indeed not an emergency surgery and she would just miss even more time. At NXT TakeOver: In Your House earlier this month Flair lost the NXT Women's Championship to Io Shirai.  Thus Flair is no longer a champion and has a way out with the kayfabe injury.  This makes this seem like a preplanned thing.
RELATED: VINCE MCMAHON HAS MIXED FEELINGS ABOUT GIVING SHAYNA BASZLER A PUSH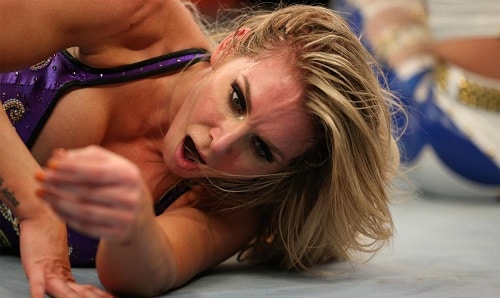 SummerSlam Is Not Far Away But Still Need Spot Filled
SummerSlam is only on August 23 which isn't very far away. Flair is one of the top women in all of WWE and she leaves a big void in her absence. However, she has seen a lot of TV time in the last few months and this gives an opportunity to other Superstars on RAW.
The problem is RAW only has a few women who could take her spot who are not part of a tag team. I don't like tag teams going after singles titles too much. The only solid choices are Shayna Baszler, Natalya, Nia Jax and maybe Ruby Riot. I would assume Jax will take her spot. She won't be able to fully fill that spot because Jax sucks and Flair is probably the best female wrestler in WWE.
Who do you think can fill Flair's spot on the roster?  Is Jax a viable option to fill her spot? Figure Four a comment below and let us know what you think.
KEEP READING: UNDERTAKER SEEMINGLY ANNOUNCES HIS RETIREMENT
Sources: WWE, Wrestling Observer