Alden Ehrenreich doesn't seem to think there is a Solo sequel on the horizon, but the actor doesn't discount the possibility of returning to a galaxy far, far away.
Alden Ehrenreich is finally returning to our screens in the new drama Brave New World which made its debut on the new streaming service Peacock July 15. Brave New World is an adaptation of the 1932 dystopian science fiction novel of the same name by Aldous Huxley. Ehrenreich stars as the character John the Savage, an outsider who turns the utopian society upside down.
RELATED: SOLO'S ALDEN EHRENREICH SETS OUT FOR A BRAVE NEW WORLD
This is the first major role that Alden Ehrenreich has had since Solo: A Star Wars Story. Ehrenreich took a break after the three-year process that was Solo. It isn't entirely shocking given joining the world of Star Wars and the passionate fans that come with that can be an intense experience.
Solo: A Star Wars Story had a lackluster debut and even though reviews for the film are mostly positive it was still seen as a box-office bomb, grossing only $392.9 million worldwide on an estimated budget of $275 million. Solo had issues during production with original directors Phil Lord and Chris Miller leaving over "creative differences". Ron Howard was then brought in to finish the Alden Ehrenreich led film. 
RELATED: LORD AND MILLER TO DIRECT RYAN GOSLING IN YET ANOTHER ASTRONAUT FILM
However, over time the fan base for the Han Solo origin film has only grown. The last two years on the film's release date, May 25, fans have campaigned on social media with the hashtag #MakeSolo2Happen.
Solo: A Star Wars Story is a prequel telling the story of how Han Solo got his start as a smuggler. Solo also shows Han meeting and befriending his Wookie co-pilot Chewbacca, meeting Lando Calrissian and winning the Milenium Falcon from him, as well as how Han made his famed Kessel run in less than 12 parsecs.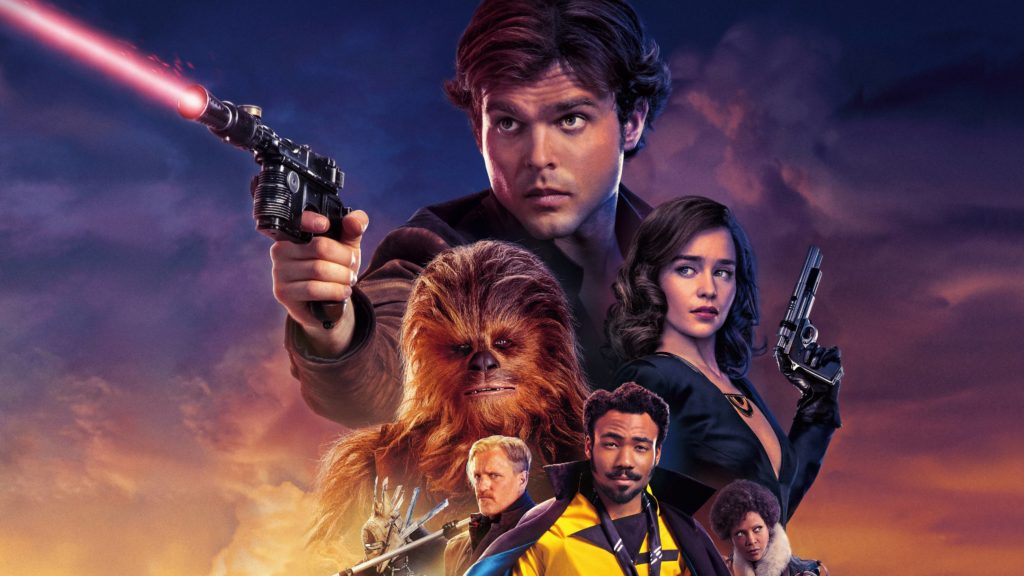 Alden Ehrenreich On His Future As Han Solo
In a recent interview with Esquire, Alden Ehrenreich was asked if he would ever reprise his role as the iconic smuggler again and he had this to say,
"It depends on what it is. It depends on how it's done. It depends if it feels innate to the story."
This is exciting news for those who enjoyed the actor's portrayal of Han. And while there are passionate fans who want to #MakeSolo2Happen it doesn't look like that will be coming anytime soon.
"No, I don't know anything about that. I mean, you know, I think our movie was kind of the last of the conventional-era Star Wars movie release time," Ehrenreich said.
But Star Wars fans shouldn't lose hope. It looks like Ehrenreich has heard some rumors about what is going on in the world of Star Wars, "I've heard soooome stuff, but nothing concrete."
While this doesn't give the fans, who have continuously campaigned on social media with #MakeSolo2Happen, much hope it isn't all bad news. Ehrenreich clearly isn't against the idea of making a return as the infamous smuggler and if he is hearing things about Star Wars that could possibly be a positive indicator for fans.
With Solo: A Star Wars Story now available on Disney Plus and the slate of Star Wars Disney Plus series in the pipeline, could we see his return to the Star Wars universe? Hopefully if enough fans watch Solo on Disney Plus, Disney will notice that there is a hunger for more Han Solo and we could possibly see some sort of Solo Disney Plus series or maybe an appearance in one of the other Star Wars series.
Solo: A Star Wars Story is directed by Ron Howard and stars Alden Ehrenreich as the titular character Han Solo. Joonas Suotamo as Chewbacca, Woody Harrelson as Beckett, Donald Glover as Lando Calrissian, Paul Bettany as Dryden Vos, and Emilia Clarke as Qi'ra.
Do you want to see Alden Ehrenreich return to the world of Star Wars as Han Solo? Do you want a Solo sequel or Disney Plus series? Leave your thoughts in the comments below or on our social media.
KEEP READING: THE #MAKESOLO2HAPPEN FAN CAMPAIGN REPORTEDLY GIVES LIFE TO NEW DISNEY PLUS SOLO SERIES