These Lightning Collection leaks keep getting weirder and weirder as the days go by.
Dino Charge Black Lightning Collection figures are now being spotted in stores without any previous leak or official announcement by Hasbro.
RELATED: POWER RANGERS LIGHTNING COLLECTION WHITE DINO THUNDER RANGER LEAKED
A fan by the name of Ray Alcantar recently found the figure at his local Target and was able to purchase the figure from the store. It is currently unknown whether or not the figure is supposed to be exclusive to Target.
Another collector by the name of MCUcollector24 was also able to find and purchase the figure.
Other Lightning Collection Listings
A while back two listings for potential Lightning Collection figures showed up in Target's database. One we can assume was the Dino Charge Black Ranger however there is still another figure listed as Dino Special Ranger going for $25 five dollars more than the usual LC figure cost.
There are a number of different rangers that could be the Dino Special Ranger however it seems that the most popular contender is Heckyl the Dino Charge Dark Ranger. I also think that this figure could possibly the new Green Ranger revealed for the new Mighty Morphin comic series.
RELATED: THE DRAKKON STORYLINE WAS SO POPULAR IT ALMOST BECAME A POWER RANGERS TV SERIES
On the other hand, it is possible that Dino Special Ranger could be something else entirely separate from the Lightning Collection. This doesn't seem likely though as the price range is close to that of a normal LC figure but could maybe include extra accessories to warrant the five dollars extra.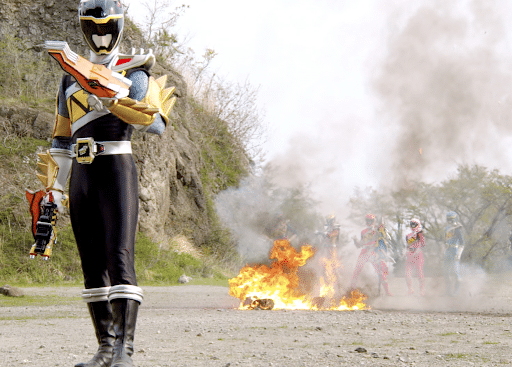 It is unknown when Hasbro will officially announce the figure to the public.
What are your thoughts on this crazy story? Have you seen a Dino Charge Black Lightning Collection figure at your local Target? Let us know in the comments below and be sure to come back to The Illuminerdi for more Power Rangers and Lightning Collection news in the future!
KEEP READING: POWER RANGERS STAR JASON DAVID FRANK VISITS COMIC SHOPS IN AN EFFORT TO HELP KEEP THE DOORS OPEN