When Henry Cavill first took flight as Superman in Man of Steel it was quite the turn from the appearance created by actors Brandon Routh, Dean Cain, and legend Christopher Reeve. But the one point that made everyone's head turn was the point in Man of Steel when Kal-El turned Zod's head literally and broke his neck.
Fans were not expecting to see the character who stood for Truth, Justice, and the American way kill a Kryptonian and in front of witnesses as well. This change and the death of Zod was used to kickstart the creation of Doomsday in Batman V. Superman.
Now 7 years later down the line, writer of Man of Steel David S. Goyer has revealed that another non-lethal ending was set for the movie. When speaking with Collider, Goyer talks about why the move was made and was explaining how this was a Superman who had just been starting his superhero life and that he had established his no-kill morals. Here is more about what Goyer said:
"He's not aware of the extent of his powers at all," Goyer said. "He's finding somebody who's said, 'I won't stop,' who's said, 'You can't put me in a prison I won't ever stop'. We wanted to put him in a stalemate."
RELATED: MICHAEL SHANNON REACTS TO THE POSSIBILITY OF REPRISING ZOD
The Man of Steel Goes to the Dark Side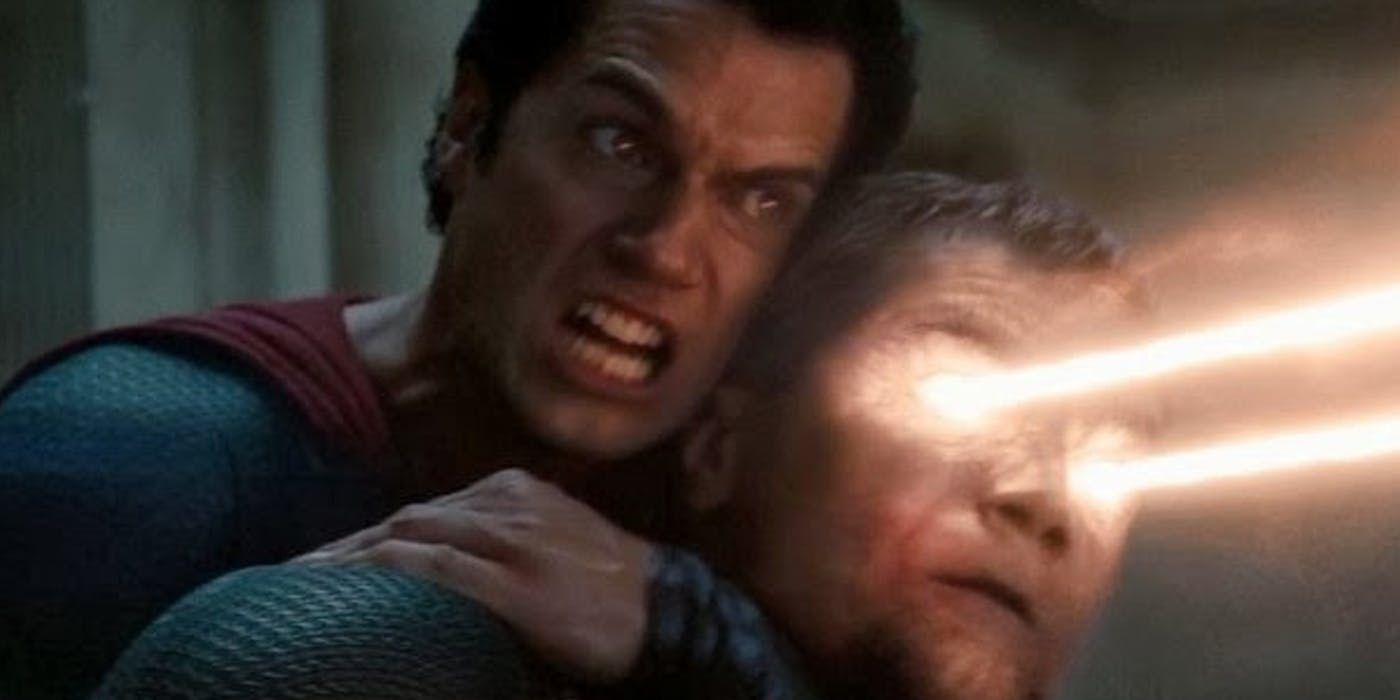 As we saw in Man of Steel, even with a choke lock around his neck, Zod was still blasting his heat vision among a family trapped in a corner and there was essentially no other choice. Goyer goes on to explain how this death would give Superman the rule to never take a life and find other solutions. Well, it looks like there was a solution that was rejected. Here is what the ending was going to be.
"The idea was that Superman would – there was one of those sort of cryopods on the ship that ends up becoming the Fortress of Solitude that he's able to put Zod back into and then throw out into space," he noted. "We did talk about it and maybe some people would've been happier with that, but it felt like a cop out for the story that we were telling"
RELATED: ZACK SNYDER TALKS DCEU CONTINUITY, RUNTIME AND NEW FOOTAGE FOR JUSTICE LEAGUE
From what Goyer explained it looked like it was going to be like the ending of Superman II with Christopher Reeve trapping Zod and his cronies in the fortress and send them in the phantom zone. But it makes sense how that end would not properly vibe with the theme of the movie. Well, at least Cavill's Superman didn't decide to fly around the world backward and turn time back before the escaped prisoners from Krypton escape.
Man of Steel is currently available on VOD.
What do you think of this alternate ending? Would you have wanted to see the Man of Steel find a non-lethal ending or keep the death of Zod? Make sure you stay with The Illuminerdi for more news and content like this in the future!
KEEP READING: ZACK SNYDER NOT GETTING PAID FOR JUSTICE LEAGUE SNYDER CUT