Scrofano shows desperation and pure fear when she is unable to stop the Reaper from attacking and as she begs Doc for help, you know that Wynonna truly believes she is going to die. Wynonna showing this much helplessness and fear is unusual as she normally brushes off danger with a witty one-liner and a quick shot that sends the demon back to hell. Now that peacemaker is missing she has become more vulnerable than ever before.
On a lighter note Rachel's star-crossed love with Billy Clanton is what finally reveals who is coming for Wynonna Earp and the others. Rachel's awkward angst-filled teen drama offers a bit of normalcy in a world of demonic chaos. This also gives Rachel a more personal motivation to help the Earps beyond her connection to Nicole, Wynonna, and the others. It also makes clear that while the Clanton matriarch is truly sinister, her children might be a weakness.
The hilarity of Rachel acting as a mini Wynonna Earp as she wears her leather jacket and interrupts Wayhaught in the kitchen is a great set up for her dynamic with the couple. Not only has Nicole taken on a parental role for the teen, but Waverly has leaned into it as well jokingly referring to herself and Nicole as Rachel's "sexy gay aunts". The instant comfort that they offer her once Billy leaves further cements Rachel's bond with Wynonna Earp's entire crew, not just the heir and former sheriff.
WYNONNA EARP'S NEW VILLAINS
Not much is revealed about the Clanton's in the episode. Waverly gives a bit of backstory during her research stating that the Clanton's were cattle rustlers who were on the opposite side of Wyatt Earp, Doc Holiday and any other Earps during the OK Corral, but, there is a bit more to the story. The Clantons had a real-life feud with Wyatt Earp and his kin along with Doc Holiday. Ike Clanton, who might be the Ike Clanton mentioned in the episode, ran from the gunfight at the OK Corral where his younger brother, Billy, was killed.
Ike filed murder charges, but a judge ruled that the lawmen were acting in their duty. Ike was later implicated in an assassination attempt against Wyatt Earp's brother, Virgil, but had an alibi courtesy of a group of outlaws known as the cowboys who he was associated with. It looks like the Wynonna Earp writers are pulling from real history of Wyatt Earp and adding a supernatural twist which should have some interesting twists and turns in future episodes.
RELATED: WYNONNA EARP SEASON 4 EPISODE 2 REVIEW: FRIENDS IN LOW PLACES
The Clanton family seems to have quite a few similarities to their enemies the Earps with Ma'am leading the family and referring to herself as the heir, like Wynonna Earp has been the Earp heir. The Clantons also are cursed according to Billy which is likely tied to their ancestors becoming Reapers. However, the Clanton clan seems to be a family built on hatred and abuse with Ma'am, not only being referred to as Ma'am by her kids, but also punishing her children with pain, fear, and whatever horrible fate has been thrust upon Billy.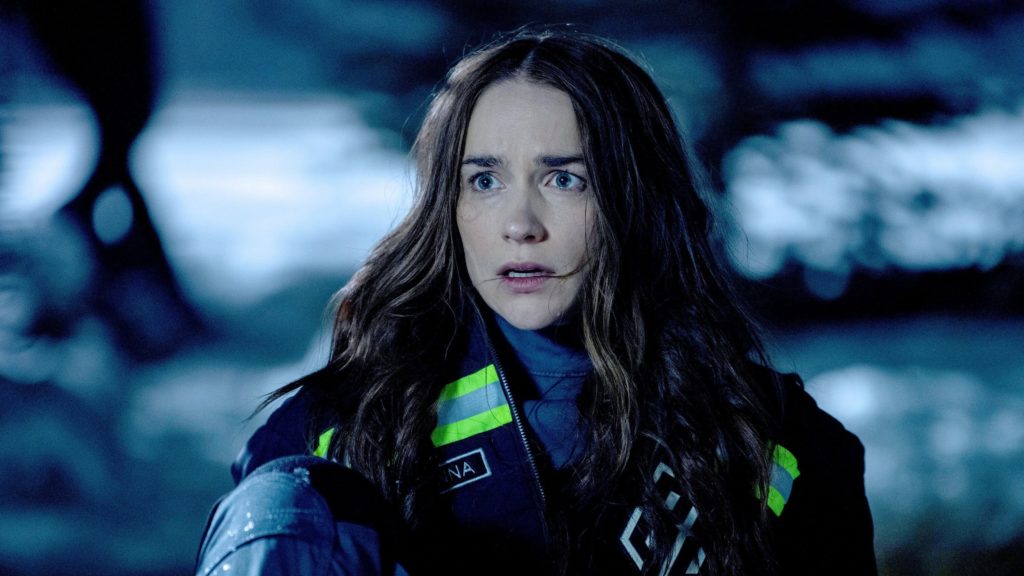 Ma'am is the one truly running things in Purgatory with Cleo and Holt acting as pawns in her larger plan. She also has managed to sucker Nicole into some kind of deal. What is great about this is that Ma'am likely only had to wait for Nicole to grow desperate enough to seek her out for help and now it looks like she has done something to Nicole if those crazy insect things flying into her is anything to go by.
What makes this threat truly dangerous is that unlike past seasons Wynonna and her team don't really know what they are up against. Even with Bulshar they learned about the demon before he was really going after them and when ever there was mystery surrounding the Big Bad the Earp Curse was always connected in some way. The Clantons though are the ones with a plan and who hold all the cards. While this new mysterious set up is not exactly the Wynonna Earp of past seasons it has added a new and exciting tension to the story with not only we as the audience unsure of what is to come, but the characters as well.
Next week looks to be action packed and hopefully we learn more about the Clantons and what Nicole was up to during those 18 months. Earpers can get an inside look into the making of Wynonna Earp "Afraid" with Making Your Peace 404.
New episodes of Wynonna Earp air on Sundays at 10pm/9pm Central on Syfy. What did you think of season four episode four of Wynonna Earp? Leave your thoughts in the comments below or on our social media.
KEEP READING: WYNONNA EARP SEASON 4 EPISODE 3 REVIEW: LOOK AT THEM BEANS