The Playstation 5 Showcase came and brought us some amazing content that will be talked about until release. When will that be? Fortunately the showcase answered all these questions, as well as how much you will need to throw down.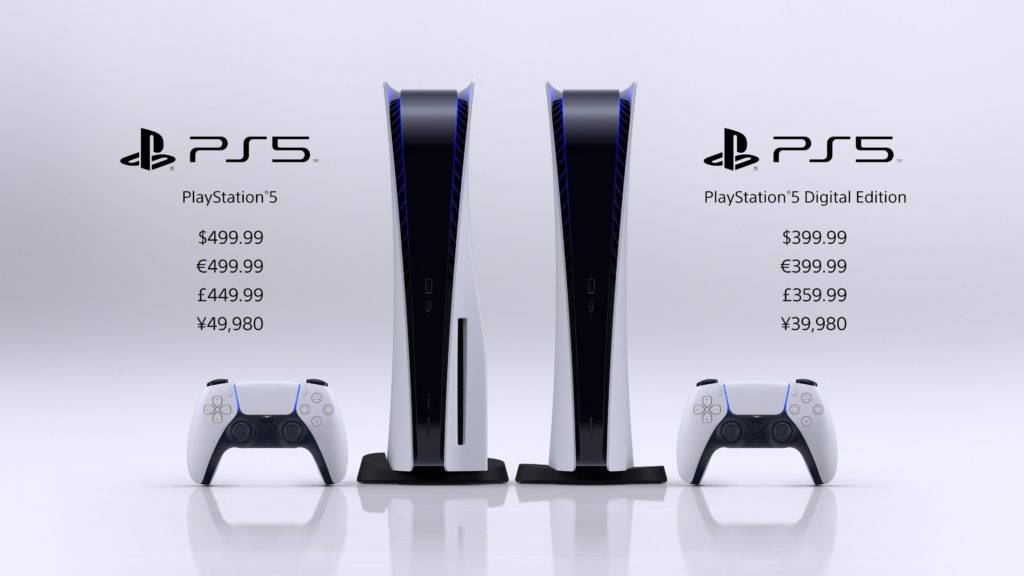 This time around Playstation will come in two different formats: The Digital Edition, $399.99, is geared towards those players who prefer to minimize space in their home. And the Disc Edition, $499.99, which will house a 4K UHD Blu-ray player. Both versions will have the same specs, minus the 4K player.
As you can see from the chart above courtesy of IGN, PS5 has slightly lower specs but don't be worried though. Apparently, according to Crytek in an interview with Persian gaming site Vigiato (which has now been taken down due to "personal reasons"), rendering engineer Ali Salehi was quoted as saying "developing for the PlayStation 5 is easier than the Xbox Series X" and "the Xbox's higher TFLOP advantage is only applicable in ideal conditions and that the PS5 can better sustain peak performance.
PLAYSTATION 5 IS RIGHT AROUND THE CORNER
The PS5 will be arriving on our shores November 12, as well as other countries such as Japan, Canada, Mexico, Australia, New Zealand and South Korea. Then the rest of the world November 19.
RELATED: GOTHAM KNIGHTS WILL NOT TAKE PLACE IN THE SAME CONTINUITY AS THE BATMAN: ARKHAM SERIES
And for more on PS5, check out our coverage of the Sony Playstation 5 Event that happened earlier this year. At the end of the Showcase, viewers were treated to a surprise trailer for God of War. Feast your eyes on its beauty below.
What do you think of the pricing for the Playstation 5? Which model will you be picking up? Let us know in the comment section below and on our Twitter!
KEEP READING: FIRST LOOK AT UNCHARTED'S TOM HOLLAND AND MARK WAHLBERG AS NATHAN DRAKE AND SULLY