Batwoman is getting ready to rise out of the shadows and once again defend the streets of Gotham.
With Ruby Rose stepping down from the role of Kate Kane, Javicia Leslie has picked up the suit and began filming the second season of the series as Ryan Wilder. A brand new Batwoman to handle the crimes of Gotham City.
Thanks to Leslie's Instagram, she has shown off the new re-designed Bat-Suit that her character will be rocking. No word yet on what the transition from Kane to Wilder will be like, but it looks like most of the cast from Season 1 will be interacting with Ryan Wilder. A CW Promo teaser video premiered that informed fans that the 1st season with Ruby Rose is on their app to rewatch and catch up before January 17th when the new season will premiere.
Batwoman Teaser Trailer
The Batwomn trailer highlights some interesting scenes with Leslie, such as discovering the Batwoman suit, along with showing how they will explain Kate Kane's disappearance. The scene also looks to show a fire in the background, perhaps the story will have Kane caught in some explosion as Batwoman and had to remove the suit to improve her chances of survival?
Another scene has Leslie hanging down in the suit and "Boo"ing a criminal from behind. The trailer may be short, but it is definitely has enough juicy tidbits to keep our interest in the second season.
RELATED: THE BATMAN SPIN-OFF HBO MAX SHOW LOSES SHOWRUNNER TERENCE WINTER IN SHOCKING DEVELOPMENT
When Leslie was cast, some fans were disappointed that the role of Kate Kane wasn't simply being recast. Particularly since Ryan Wilder is considered non-canon to the Batwoman and Bat-Family comic timeline. It will be interesting to find out how Wilder proves her worth as the new Batwoman. We will see what happens when the show premieres, perhaps if this new season goes well, Ruby Rose may be tapped to make a guest appearance as Kane.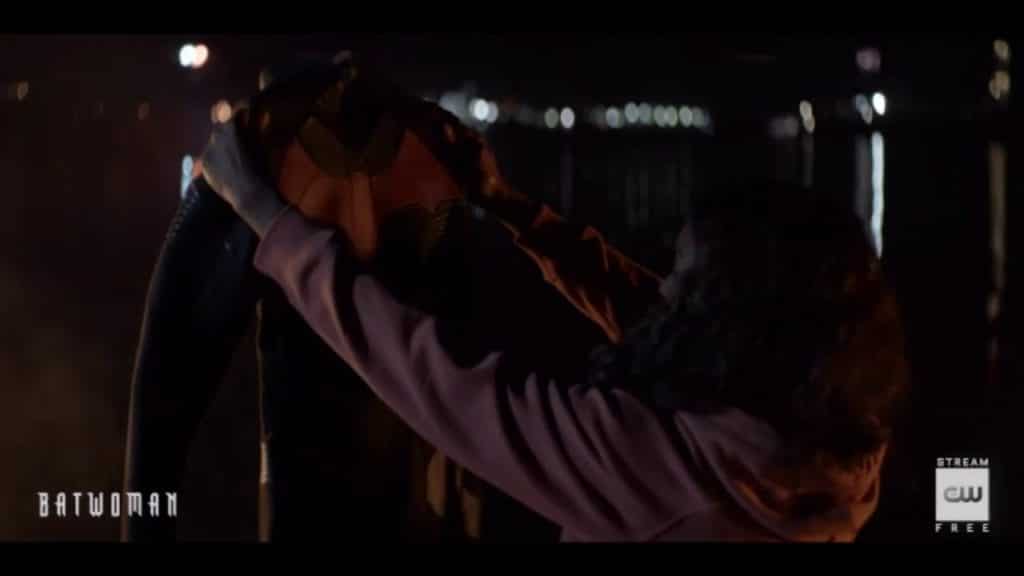 Will you be watching the second season of Batwoman? Will Ryan Wilder get to make a great impression on fans' minds? With Supergirl ending, will we see Wilder meet Kara before the end? Make sure you stay with the Illuminerdi for more news and content.
KEEP READING: BATMAN: SOUL OF THE DRAGON IMPRESSES IN NEW ACTION-PACKED TRAILER
Source: CBR