During a recent reunion of the now grown up children of Kindergarten Cop, Arnold Schwarzenegger showed up and surprised them.
30 years ago Kindergarten Cop premiered with Arnold Schwarzenegger in the lead role of an undercover cop forced to deal with a kindergarten class of hilariously inappropriate and rambunctious children. At the time, Schwarzenegger was at the height of his action superstar fame thanks to movies like The Terminator, Commando, and Predator, so seeing him in this sort of movie was quite funny and a career risk for the action star at the time.
The 1990 film went on to become a smash-hit grossing over $200 million dollars worldwide and extended Schwarzenegger's career, as he had then solidified his status as a comedic star after his success in the 1988 comedy, Twins, with Danny Devito.
RELATED: BATMAN THE ANIMATED SERIES AND BATMAN BEYOND MOVES FROM DC UNIVERSE TO HBO MAX
Recently, the now grown up children of Kindergarten Cop had a virtual reunion that wasn't hosted by Yahoo. During the reunion the cast was surprised by Arnold Schwarzenegger, who many haven't seen for thirty years. Enjoy the Kindergarten Cop reunion below.
Kindergarten Cop Reunion with Surprise Visit By Arnold Schwarzenegger
Yahoo brought some of the most famous kids from Astora Elementary School together, starting with Christian Cousins, one half of the twin brothers who played the lead kid, Dominic. Sibling Joseph Cousins wasn't involved in the reunion, but thankfully, there were plenty of other grown up child stars to fill the time.
The actors told some fun stories of being on the set years ago, so it should be a fun watch for every fan of Kindergarten Cop.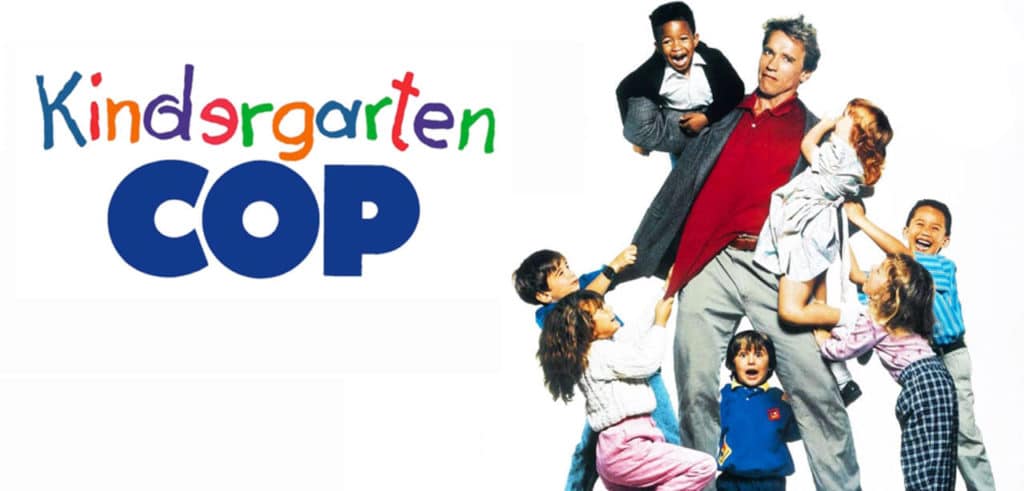 What do you guys think? Have you seen Kindergarten Cop? Are you planning to watch the reunion? Let's discuss everything in the comments down below and on our Twitter.
KEEP READING: WATCH THE NEW BLADE DEEP FAKE VIDEO THAT REPLACES WESLEY SNIPES WITH MAHERSHALA ALI
Source: Yahoo