We've got a new action-packed still from Zack Snyder's Justice League, featuring the big bad Steppenwolf.
Fiona Zheng, one of the main supporters of the Snyder Cut movement, shared this new still as part of the #RestoreTheSnyderVerse campaign.
RELATED: THE BATMAN STAR ROBERT PATTINSON REPORTED TO BE PUSHED TO THE EDGE BY DIRECTOR MATT REEVES
The hashtag trended on Twitter before the 'Happy New Year' took over, and the campaign hopes to see Snyder's story continued after his version of Justice League is released.
The Steppenwolf And Diana Shakedown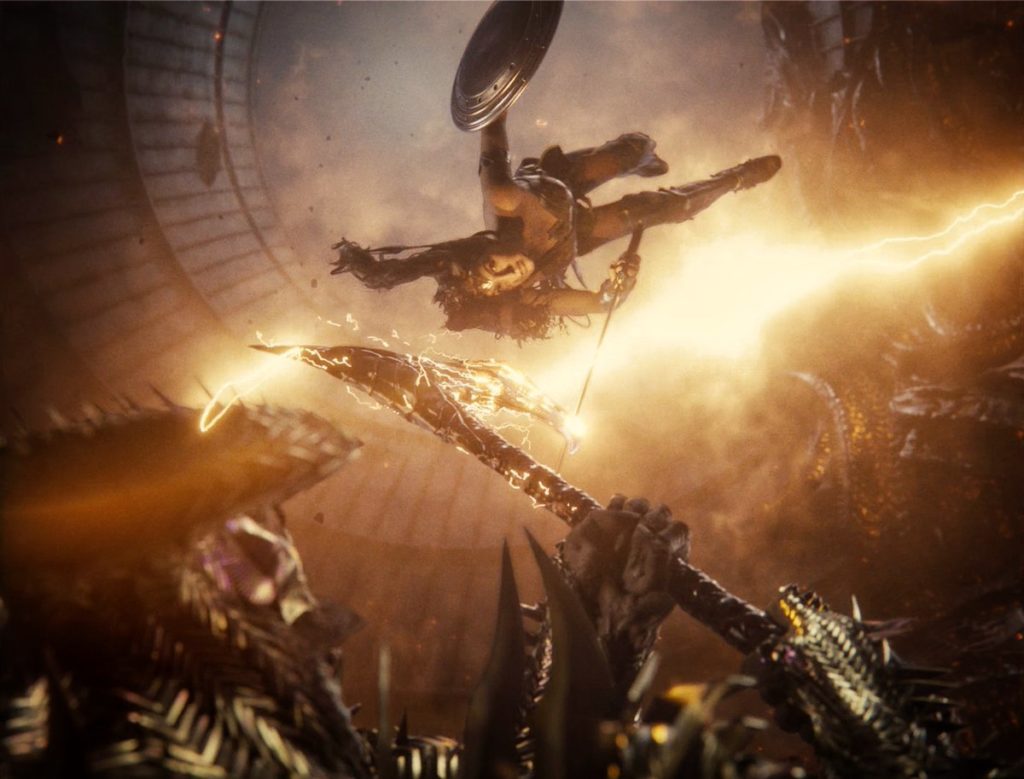 We can see Wonder Woman fighting Steppenwolf (with his new design) in what is probably the big battle in the third act. It's definitely an interesting looking shot in terms of camera placement and therefore probably also camera movement.
Zack Snyder also shared a new look at Gal Gadot as Diana, AKA Wonder Woman, via his Twitter with the caption "get ready 2021." Overall, the pictures pay homage to Diana's popularity while promising an action-packed adventure.
Zack Snyder's Justice League is rumored to premiere in March 2021 on HBO Max.
What do you guys think? Are you excited for Snyder's version? How do you like the stills? Let's discuss everything in the comments down below and on our Twitter, and remember to check back with The Illuminerdi for the latest in DC news and features.
KEEP READING: JUSTICE LEAGUE SNYDER CUT DESCRIBED AS A "STREET THAT LEADS TO NOWHERE" BY DC FILMS EXECUTIVE