The hit animated series Solar Opposites returns for it's sophomore season this March, as confirmed by a new trailer. 
Raunchy science fiction comedy is now the bread and butter of creator and voice actor Justin Roiland, one of the minds behind Rick And Morty and Solar Opposites. He co-created this series with Mike McMahan. The series' first season was met with critical acclaim last year, and fans have been eager for more content ever since.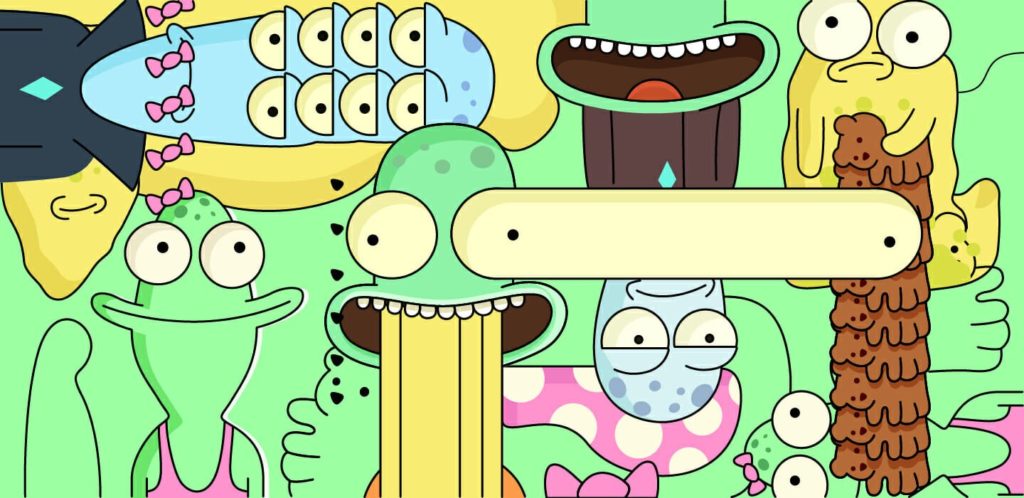 Explained most simply, in this series, a family of four aliens abandon their doomed homeworld and crash-land on Earth. The group is split on whether their new home is wonderful or terrible.
SOLAR OPPOSITES SEASON TWO TRAILER
The core cast consists of Justin Roiland as Korvo, Thomas Middleditch as Terry, Sean Gambrione as Yumyulack, and Mary Mack as Jesse. This delightfully unique "suburban" family, delighted viewers with their foul-mouthed, high-concept hijinks.
Dark comedy is Roiland's bread and butter, so the morbid tone of the trailer should come as no surprise to fans. The forty-five second long trailer serves no real purpose other than to entertain and to present the setting. 
RELATED: NEW SOLAR OPPOSITES TEASER TRAILER: RICK AND MORTY, BUT WITH ALIENS!
As excited as Korvo was to finally leave Earth behind, his newly repaired ship wasn't quite as operational as he had hoped. After incinerating a neighbor and damaging the roof further, the scene transitioned to a simple release date reveal.
SOLAR OPPOSITES: A MAGNIFICENT MATURE ANIMATED SCI-FI COMEDY
Fans now know that season two of Solar Opposites will arrive exclusively on Hulu on March 26, 2021. A third season was ordered in June of 2020, though no release date is available at the time of writing.
The last thing I'll say on the matter is that last season's episode, Terry And Korvo Steal A Bear, featuring guest-star Alfred Molina as "The Duke", was one of the most riveting episodes of television I have ever seen. As such, my expectations for March 26th are very, very high.
Are you excited to see Solar Opposites season two this March? Let us know your thoughts in the comments below or on our social media!
KEEP READING: SOLAR OPPOSITES SEASON 1 REVIEW: DELIGHTFUL SCI-FI COMEDY STUCK IN RICK AND MORTY'S SHADOW