Tom Holland stans get ready, as the first official clip of Tom Holland in Cherry has been released.
Deadline officially shared the clip in their series "Behind the Lens with Pete Hammond", in which Hammond talked with the directors of Cherry, the Russo Brothers, about the filmmaking process. A few minutes afterwards the Russo's also shared the clip on their social media accounts.
First Official Clip From Russo Bros' Cherry
In the clip we can see Tom Holland's Cherry joining the army, after his girlfriend breaks up with him. We get a glimpse at the voice-over use in the film, which perfectly recaptures, the style of the book, same as the intercutting of short clips. In this case the Army man, with the "face like death" sitting in his car, calling the car driver next to him "Joker". This style might be used in the entirety of the movie, as it does capture the style of the book very well.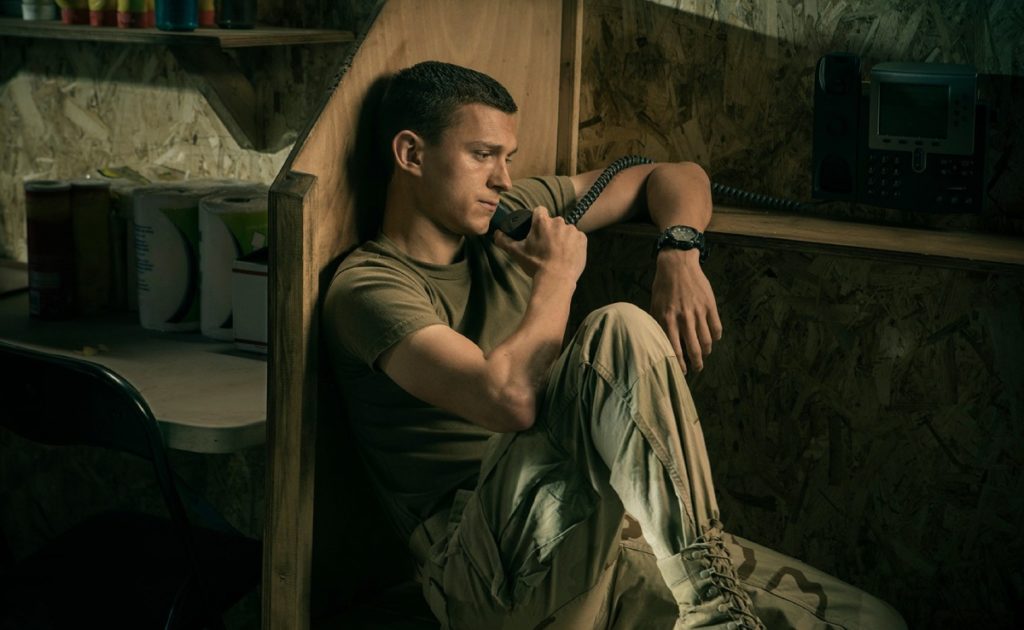 The first social reactions for Cherry have also been released, with many praising Holland's performance. However, overall the reactions were mixed, as some really like the style of the movie and others found it to be over-stylized. There was also a lot of praise for the cinematography and score, but also critique for the screenplay.
Cherry Synopsis
An Army medic suffering from post-traumatic stress disorder becomes a serial bank robber after an addiction to drugs puts him in debt.
Cherry will be released in theatres February 26, and on Apple TV+ March 12, 2021.
What do you guys think? Are you excited for the new movie? Did you read the book? Let's discuss everything in the comments down below and on our Twitter.
KEEP READING: SURVIVING DEATH TRAILER: NETFLIX'S NEW DOCUMENTARY WILL EXPLORE THE GREAT BEYOND IN 2021
Source: