After the critically acclaimed season 2 of The Mandalorian and a plethora of Star Wars shows announced last month, we are treated with yet another exciting announcement. It looks like fans might be getting what they have been waiting for, an open world Star Wars game!
As reported by Slashfilm earlier this week, Lucasfilm Games was announced to be a new branch from Lucasfilm and with it, they announced both a brand new Indiana Jones game, as well as a open world Star Wars game from Ubisoft and their studio Massive Entertainment.
Star Wars World Will Open Up In Brand New Ways
For those that are unaware, Massive Entertainment are the studio behind World of Conflict, Assassin's Creed Revelation, Ghost Recon, The Divisions series and the Watchdog series. On the official Star Wars website, LucasFilm Games VP Douglas Reily states: 
"We're really excited about an opportunity to work with the team at Massive, led by David Polfeldt and the creative director, Julian Gerighty. We've spent almost a year now, working to get to know them and what they want to bring to the table. I'm a huge fan of them, personally. I think we're really excited about where that project is going, because they have a unique vision for the story and the game they want to deliver."
With these announcements, it also brings to light one crucial part: Electronic Arts. With this new deal, this marks the end of the EA and Star Wars partnership that began back in 2013, with the release of Star Wars Battlefront, which suffered lack of content and of course, Star Wars Battlefront 2. We all know the story by now.
Then there is Jedi Fallen Order, which was the biggest surprise that came from EA. Especially considering that Respawn Entertainment kept it under wraps until its launch date and it became the critical success that EA desperately needed after their first two missteps.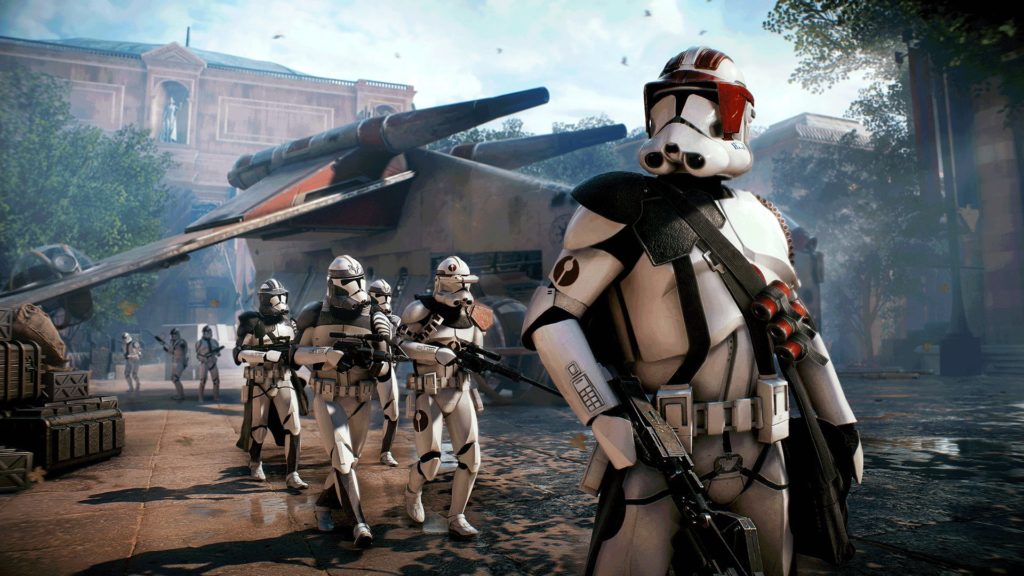 Reilly commented on the matter with EA stating:

"We're really proud of the games we have created with EA. We will continue working with them and our relationship has never been stronger. While we may not have a lot of details to share at the moment, we've got a number of projects underway with the talented teams at EA."
However, gaming journalist Jason Schrier sees the split with EA as the best decision for Star Wars franchise and expressed this on his Twitter:
Whether this new partnership will work or not, Many fans have wanted an open world Star Wars game since the cancellation of Star Wars 1313. This gives many of us hope that this new deal can and will work? 
Let us know what you guys think? Do you believe Ubisoft can knock this out of the park? Do you believe they will redeem Star Wars video games? What would you want to see in an open world game? Use the Force and let us know in the comments or over on Twitter.
KEEP READING: INDIANA JONES VIDEO GAME NEW TEASER TRAILER FROM BETHESDA HAS WHIP APPEAL