WandaVision actor, Paul Bettany, revealed that Avengers: Endgame almost had a post credit scene featuring the stars of the new Disney Plus series.
The Marvel Cinematic Universe is famous for the mid and post credit scenes that helped build the interconnected universe that fans know and love. It can be traced all the way back to the first Iron Man film in 2008 where Nick Fury met with Tony Stark to tell him about the Avengers Initiative. But, Avengers: Endgame, the culmination of an 11-year journey that makes up the Infinity Saga, the first three MCU phases, did not follow in this well-established tradition.
Instead featuring a touching homage to the original six Avengers during the credits and audio of Tony Stark building his first Iron Man suit straight from the film that started it all. While the directors have stated that an end credit scene was never in the cards, WandaVision star Paul Bettany revealed this was not always the case.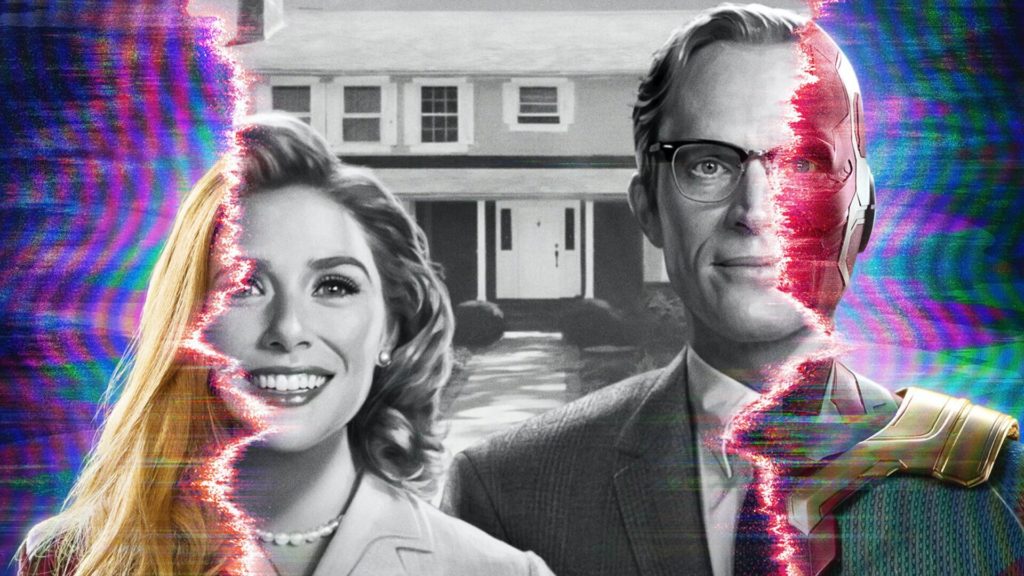 PAUL BETTANY REVEALS THE AVENGERS: ENDGAME POST CREDIT SCENE THAT ALMOST WAS
WandaVision stars, Elizabeth Olsen and Paul Bettany interviewed one another for IMDb in a "Ask Each Other Anything" segment and when Olsen asked her co-star "What did you think the percentage was of you coming back?" specifically mentioning the fact that there was no end credit scene to reveal Vision was not in fact killed. Bettany said he believed there was a 10%-15% chance he'd be back, then revealed that there was at one point a post credit scene planned for Avengers: Endgame involving both Vision and Wanda.
"At one point there was going to be a tag, where [Scarlet Witch] opened a sort of body bag drawer and there was the Vision," Bettany explained, "Kevin [Feige] kind of talked to me and said, 'I've got to pull the shots.' And I was like, 'Ugh!' Because I really wanted that profit participation!"
You can watch the full interview below:
It's unclear if this scene would have helped set up WandaVision any better than the actual events of Infinity War and Endgame. Avengers: Endgame broke tradition by not including a mid or post credit scene to set up future MCU projects, but for many fans that worked. Avengers: Endgame made history becoming the highest grossing movie of all time.
The film brought the MCU's Phase 3, not including Spider-Man: Far From Home, to a close while also setting up a number of projects in Phase 4 including The Falcon & The Winter Soldier, Loki, and more. Phase 4 will be told across both films and Disney Plus series. Although this post credit scene could have been interesting and would have more clearly teased the upcoming series, WandaVision, the events of Vision's death in Avengers: Infinity War and Wanda's grief in both Infinity War and Endgame set the pieces in motion.
RELATED: WANDAVISION RUMORED TO FEATURE SURPRISE X-MEN DEBUT IN THE MARVEL CINEMATIC UNIVERSE (SPOILERS)
The Russo Brothers, who directed Avengers: Endgame, have talked about how the decision to not have a mid or post credit scene setting up future MCU projects was to make the film feel like a definitive ending to the Infinity Saga. And given that Marvel Studios President Kevin Feige made the decision to cut the scene, he clearly agreed with the sentiment. However, based on what Bettany said it seems this was not always the plan. Keeping in mind that WandaVision was not intended to be the first Phase 4 project, it makes sense that this scene was cut for a number of reasons.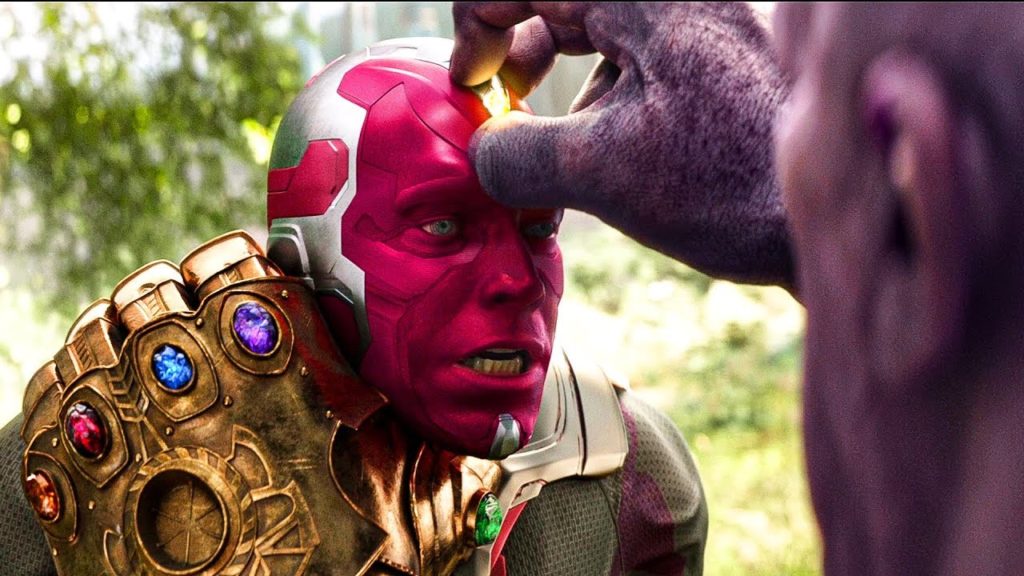 In hindsight it should have been obvious that Marvel wasn't done telling Vision's story even after Thanos killed him. Kevin Feige revealed in an interview with Screen Rant that WandaVision has been in the works for some time now,
"It's been almost three years now since we had a discussion with [Elizabeth] and Paul, I think during the junket of Infinity War, that we had this idea. Bob Iger had come to us and said they were doing a streaming service, they wanted us to start working on on programs for it, and this was one of the first ideas.

Mainly just because there was so much Wanda and Vision stories to tell, and we've only scratched the surface with that relationship."
It's possible that the post credit scene could have had an impact on the story of WandaVision. Without knowing what will happen with the ongoing mysteries it is impossible to say what kind of effects those could have been. If anything, this post credit scene would have added to Wanda's grief or perhaps been another moment of mourning for her, unless of course the decision to cut this scene plays into the greater mysteries of WandaVision. Vision's return is one of the ongoing mysteries of the series, with fans wondering how the android has returned after his onscreen death at the hands of Thanos.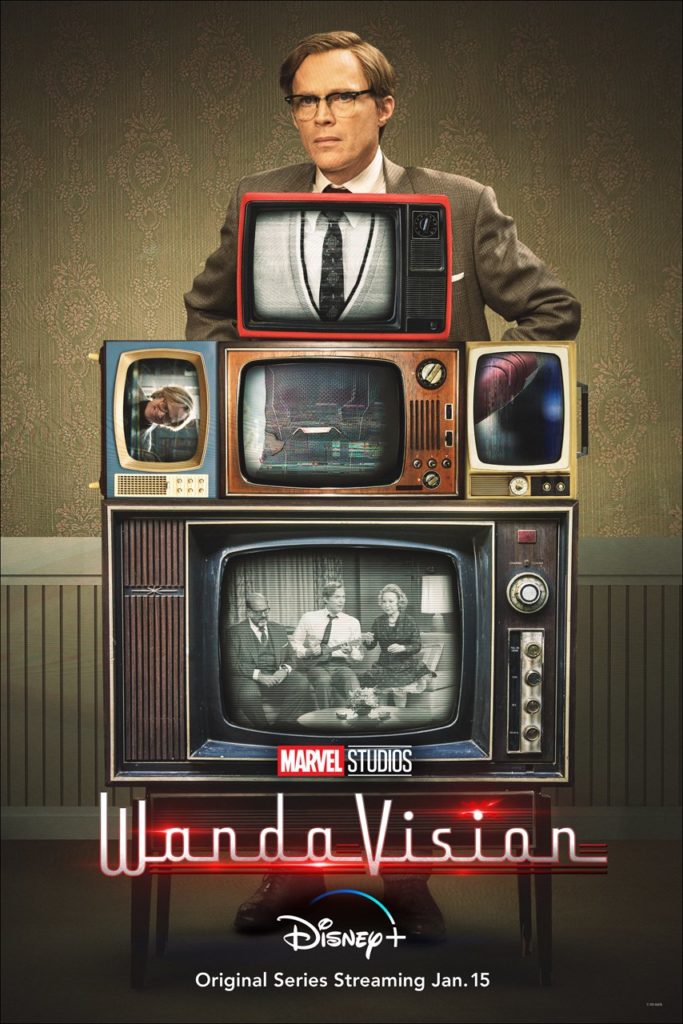 WANDAVISION OFFICIAL SYNOPSIS
Marvel Studios' "WandaVision" blends the style of classic sitcoms with the Marvel Cinematic Universe in which Wanda Maximoff (Elizabeth Olsen) and Vision (Paul Bettany)—two super-powered beings living their ideal suburban lives—begin to suspect that everything is not as it seems.
The first two episodes of WandaVision are available on Disney Plus now. New episodes premiere every Friday. WandaVision stars Elizabeth Olson, Paul Bettany, Kathryn Hahn, and Teyonah Parris. Would you have liked to see this Vision and Wanda centric post credit scene? Do you think it would have affected WandaVision in any way? Were you satisfied with the lack of mid or post credit scene in Endgame? Leave your thoughts in the comments below or on our social media.
KEEP READING: IS WANDAVISION'S RALPH SECRETLY THE MENACING MEPHISTO IN DISGUISE?
Source: IMDb YouTube, Screen Rant