A Quiet Place 2 Has To Be Silent For Little Longer
Paramount's post-apocalyptic thriller directed by John Krasinski and starring Emily Blunt, has been postponed for the third time. The delay for A Quiet Place 2 comes one day after MGM pushed No Time to Die and Sony shifted numerous films. It was initially slated to release last March, but due to the closure of theaters, it was delayed to April 23rd, 2021. It will now open in theaters on Sept. 17th, 2021.
RELATED: COMING 2 AMERICA: 1ST TRAILER PROMISES FAMILIAR FACES AND MORE HILARIOUS MOMENTS COURTESY OF ZAMUNDA
Paramount has been an active seller in 2020. It sold its high profile films like Aaron Sorkin's awards contender The Trial of the Chicago 7 to Netflix, Eddie Murphy's comedy Coming 2 America, and Michael B. Jordan's action-thriller Without Remorse to Amazon. Looks like the studio remains confident about the commercial prospects for A Quiet Place 2 and plans to keep it exclusively in theaters. The original 2018 film became a sleeper hit for Paramount, earning $340 million globally off a $17 million budget.
Disney Is Delaying Its 20th Century Studios Films
In the aftermath of MGM, Universal, and Sony making major release date changes to their theatrical schedule, Disney announced on Friday that they are pushing a few of its 20th Century Studios releases deeper into the calendar.
Disney moved The King's Man out of March and into late August. The much delayed Matthew Vaughn directed period action feature The King's Man is no longer releasing on March 12th, rather on August 20th of this year. Seems like this movie can't catch a break, it has as many delays as the 20th Century Studios film, The New Mutants had. First, it was bumped few times after the Disney and Fox merger and then continued to delay due to the pandemic.
RELATED: NEW MARV CEO PROMISES 7 KINGSMAN FILMS, A TV SHOW, AND THOUGHTS ON CINEMA'S FUTURE
Also Locksmith Animation movie Ron's Gone Wrong, about an 11-year-old boy who finds that his robot buddy doesn't quite work, moves from April 23rd to Oct. 22th. The film is directed by Sarah Smith, J.P. Vine, and Octavio E. Rodriguez.
The big-screen adaptation on Bob's Burgers on April 9th is now unset. This raises questions about the TV animated IP heading to Disney+ or Hulu, though no word from Disney. 20th Century Studios originally had plans to release this animated musical comedy film on July 17, 2020, before it was delayed indefinitely. Loren Bouchard who created the animated sitcom, wrote, directed, and produced the film in his feature directorial debut.
Searchlight Dated Its New Films For 2021
Searchlight Pictures has given release dates to some of their movies which have been on their shelves for some time now.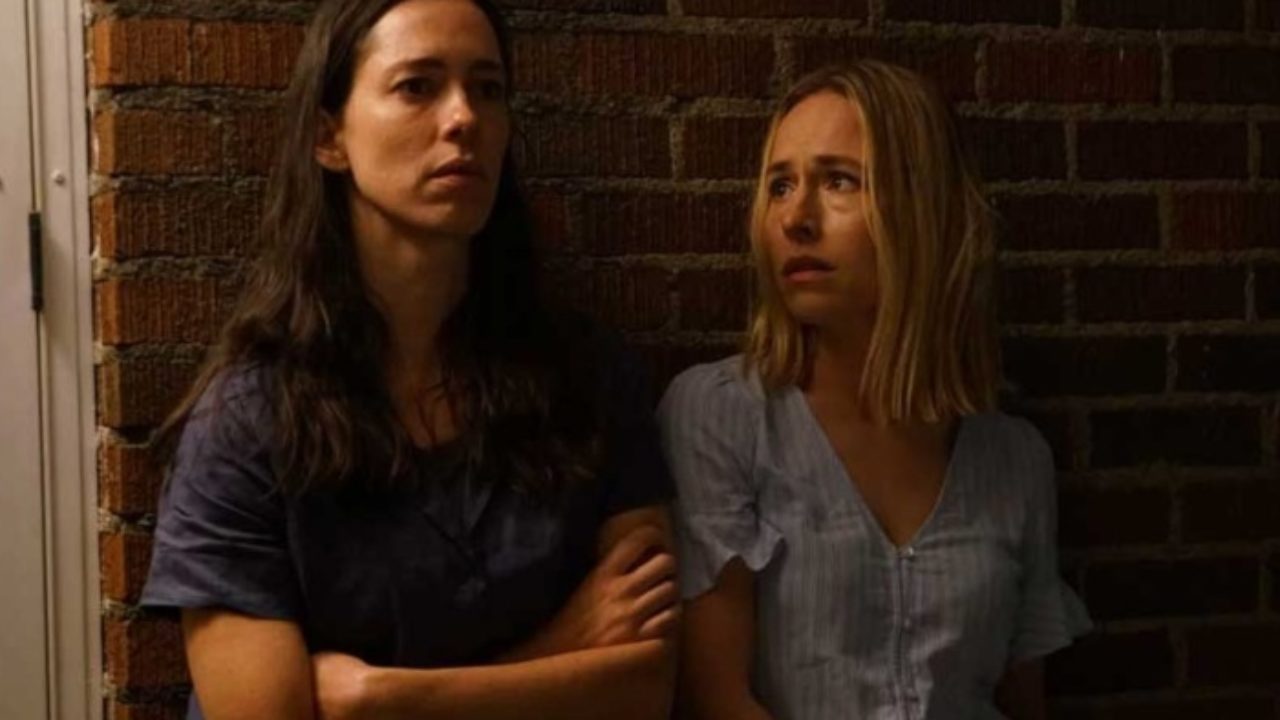 Searchlight Pictures' 2020 Sundance horror pickup The Night House has not even got a release date for a year, until now. It will turn its lights on July 16, 2021. The David Bruckner directed thriller, which Searchlight shelled out for $12 million last January, stars Rebecca Hall, Sarah Goldberg, Stacy Martin, Evan Jonigkeit, and Vondie Curtis-Hall.
Searchlight's Michael Showalter directed drama The Eyes of Tammy Faye, based on the documentary of the same name, will debut on Sept. 24th, 2021. Jessica Chastain stars in the title role of Tammy Faye Bakker and she also produced the film. Also, starring is Andrew Garfield, Cherry Jones, Fredric Lehne, Mark Wystrach, Sam Jaeger, Gabriel Olds, and Vincent D'Onofrio. The film takes an intimate look at the rise, fall, and redemption of televangelist Tammy Faye Bakker.
RELATED: OUR FRIEND REVIEW: A HEARTFELT TRUE STORY OF FRIENDSHIP, GRIEF, AND TRAGEDY
Scott Cooper's horror movie Antlers, which was previously scheduled to be released on April 17th, 2020, was pushed off the 2020 calendar due to the pandemic. It is now set for release on October 29th, 2021. It stars Keri Russell, Jesse Plemons, Jeremy T. Thomas, Graham Greene, Scott Haze, Rory Cochrane, and Amy Madigan and is produced by Guillermo del Toro, David Goyer, and J. Miles Dale.
Guillermo del Toro's psychological thriller Nightmare Alley is set to be released on December 3, 2021. Written by del Toro and Kim Morgan, stars Bradley Cooper, Cate Blanchett, Toni Collette, Willem Dafoe, Richard Jenkins, Rooney Mara, Ron Perlman, Mary Steenburgen, and David Strathairn.
As it stands, the big tentpole studio films coming in the next six-months that have not been considered for a shift and are still sticking to theatrical release are Lionsgate's Chaos Walking (Mar. 5), DreamWorks' The Boss Baby: Family Business (Mar. 26), Marvel's Black Widow (May 7), Paramount's Rumble (May 14), Universal's Marry Me (May 14), 20th Century's Free Guy (May 21), Lionsgate's Spiral (May 22), Disney's Cruella (May 28), Universal's Fast & Furious ninth installment (May 28), Pixar's Luca (Jun. 18), Universal's Minions: The Rise of Gru (July 2), Paramount's Top Gun: Maverick (July 2), Marvel's Shang-Chi and the Legend of the Ten Rings (July 9), and Disney's Jungle Cruise (July 30).
All these films are expected to be released worldwide, but only time will tell if any of them make their release date as planned. With studios intent on keeping their movies in theaters, unlike WB's 2021 release model, it's likely that fans might see few more delays for these movies in the future, maybe in a month or so we can expect to see even more push backs.
What do you think of this news? Which movies are you most looking forward to watching? Let us know your thoughts in the comments below or on our social media and be sure to come back to The Illuminerdi for more movie news.
KEEP READING: LEGENDARY DIRECTOR CHRISTOPHER NOLAN IS UNLIKELY TO WORK WITH WB EVER AGAIN
Source: GeekTyrant