Vince's "next big thing" Lars Sullivan was quietly released from his WWE contract without much fanfare last month.
Sullivan was one of the guys that was clearly a "Vince guy." He is big and imposing which is Vince's type to a tee. Lars Sullivan got a push and was destroying everyone and looked to be on his way to the top tier titles, but then got injured.
RELATED: GOLDBERG COMMENTS ON YOUNGER WRESTLERS CRITICIZING HIM AND OTHER LEGENDARY WRESTLERS
However, Lars Sullivan's biggest challenge was by far himself. He didn't have a good reputation and was accused of some sexual misconduct towards an Instagram fitness influencer. Good ole Sullivan also made some tasteless sexual comments towards Stephanie McMahon when he was younger.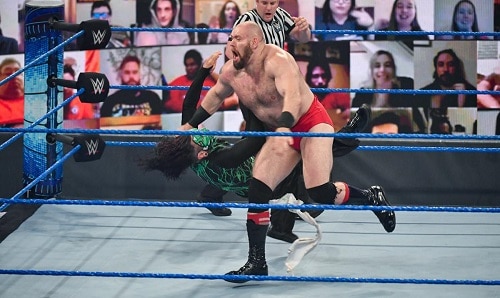 Three Steps Forward And Two Steps Back For Sullivan
It seemed like everytime he was gaining some momentum he got in trouble or injured. He seemed to have nine lives and could survive scandal after scandal. However, the thing which got him fired was him just being unreliable.
Sullivan began no-showing to TV tapings and it was reportedly the reason WWE decided to release him. It isn't clear what dates he missed or how many dates he never showed up to.  
WWE was starting to push him and his return in October. It was clear WWE decided to give him a second chance on a big push. His first match back he beat Jeff Hardy and the following week he beat Chad Gable.  
RELATED: WILL WE SEE JOHN CENA AT WRESTLEMANIA? TRIPLE H GIVES AN INTERESTING TEASE
WWE then began to run vignettes and sit-down interviews with Michael Cole in late October and into November. However, this was the last time we saw Sullivan. It would make sense that this was when he started no-showing TV tapings. WWE probably sent him home to wait out his contract.
A Tough Year For Lars Sullivan
Lars Sullivan spoke with Fightful Select Tuesday on his recent release. He was surprised WWE didn't announce it publicly. According to Sullivan WWE released him with "compassion and honesty." He was very complimentary of WWE and how they treated him during his departure.
Sullivan also added he told WWE he was done with wrestling due him battling anxiety which got to the point where he didn't eat and had trouble sleeping. He had a tough year last year with injuries and getting in trouble, but he also lost his father. Sullivan admitted that he was his own worst enemy and was the cause of his halted momentum. He owned up to mistakes and called his actions  "idiocy" and "his own selfish behavior" which led to his release. Sullivan admitted he is most likely done with pro wrestling.
Owning Up To His Mistakes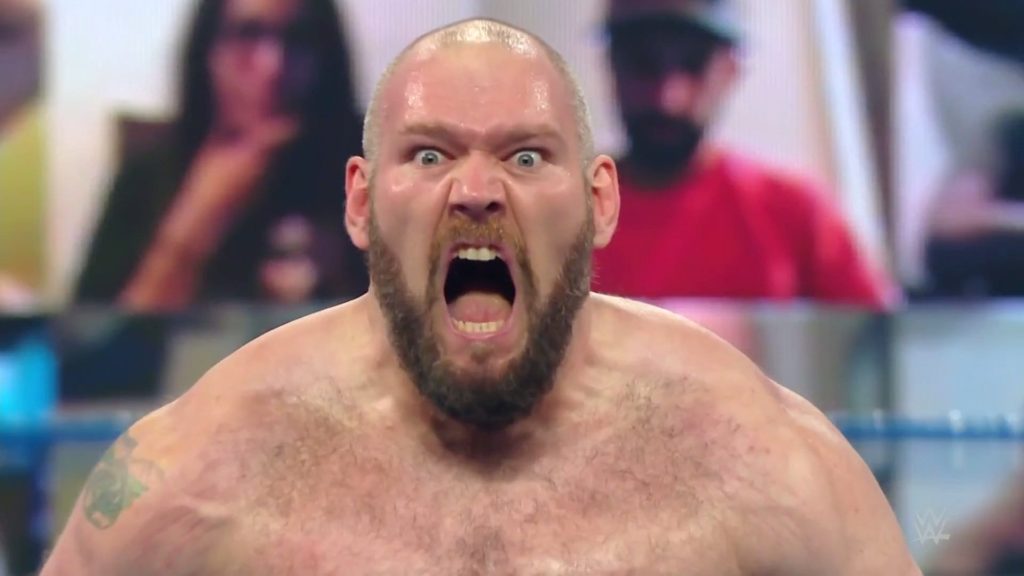 It is nice to see him owning up to mistakes and sad to hear that he had a tough year with the death of his father. He had potential and once he takes some time to deal with his issues I wouldn't be surprised if he shows up in an indie somewhere. We may even see him back in WWE in a few years.
I wish him luck in the future and hope he gets the help for his issues.
Do you think Lars Sullivan will ever return to WWE or did he burn that bridge? Is there anyone in WWE or elsewhere you would have liked to see him wrestle? Perhaps Michael Elgin? Let us know what you think in the comments.
KEEP READING: STEPHEN AMELL'S WRESTLING SHOW ANNOUNCES BIG TIME HEEL
Sources: WrestlingHeadlines, Fightful Select