Our review for the newest Netflix original drama, Malcolm & Marie, starring Emmy Award Winner Zendaya and John David Washington.
Last year sucked. I think that is a statement that everyone will co-sign. A global pandemic hit the world and our lives changed, along with the film industry, with many movies being delayed and many film and TV productions forced to stop. Streaming services became even bigger and started to buy quite a few theatrical movies that were shown on the virtual film festival circuit. One of them was Malcolm & Marie, which was shot during the COVID-19 pandemic lockdown between 17 June 2020 and 2 July 2020 with the approval of the Writers' Guild of America, Directors' Guild of America, and Screen Actors Guild – American Federation of Television and Radio Artists organizations.
The shoot followed strict COVID-19 safety protocols to ensure the cast and crew worked in a safe environment. After Netflix was shown around 20 minutes of the movie, they bought it for 30$ million dollars. Now it's been finally released and critics and fans are torn.
Malcolm & Marie was written and directed by Euphoria creator Sam Levinson and stars Zendaya and John David Washington.
Malcolm & Marie is an acting showcase. Zendaya, who just won an Emmy for her latest collaboration with director Sam Levinson, in the acclaimed hit series Euphoria, just proved again that she is one of the finest young actresses working in Hollywood today. Her performance is riveting, bold and simply fantastic. In a perfect world she would get some awards recognition, but due to Malcolm & Marie being such a late breaker into the Oscar Race, it sadly seems more and more unlikely.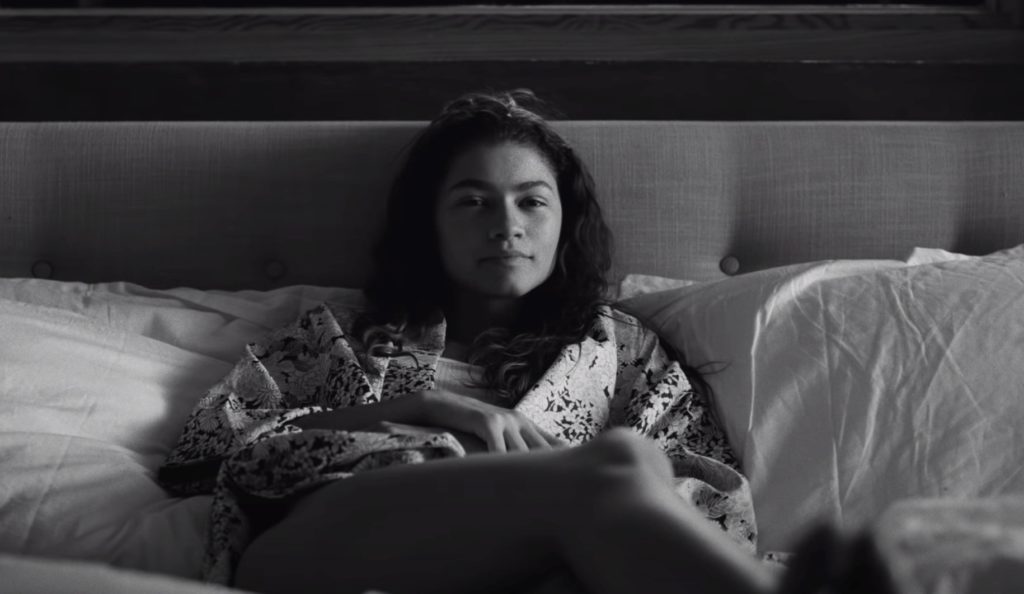 John David Washington, who gained critical acclaim and a Golden Globe nomination, for Spike Lee's incredible BlacKkKlansman and rose to worldwide recognition through Christopher Nolan's latest time manipulating sci-fi action thriller Tenet, delivered his best performance yet. He was simply electrifying.
RELATED: OUR FRIEND REVIEW: A HEARTFELT TRUE STORY OF FRIENDSHIP, GRIEF, AND TRAGEDY
The movie heavily relies on the actors performances, as the screenplay lacks visceral excitement. as it takes place exclusively in and around a beautiful modern house. The story unfolds through a series of monologues and argument scenes, in which we slowly explore Malcolm and Marie's complicated relationship. That can get very exhausting and repetitive as the viewer has to be invested in this kind of chamber play story, in which there isn't a lot happening at all. It might have benefitted from a runtime around 90 minutes, instead of 106 minutes. You have to be invested in the actors performances and their characters relationship, and that might not be something for everyone.
The same goes for the gorgeous cinematography by Marvel Rév, who collaborated with Sam Levinson before on Euphoria and Levinson's first movie that features his recognizable style, Assassination Nation. Rév's cinematography is definitely a feast for the eyes, but might put general audiences, who are not used to black & white movies, off.
RELATED: THE WHITE TIGER REVIEW: NETFLIX TACKLES INDIA'S CLASS STRUGGLE IN A SOLID DRAMA
While it might not appeal to everyone, Malcolm & Marie is definitely worth a watch for the beautiful performances and proves that Zendaya and Washington have bright careers ahead. Levinson slowly marks himself as one of the most exciting voices in film and television.
4/5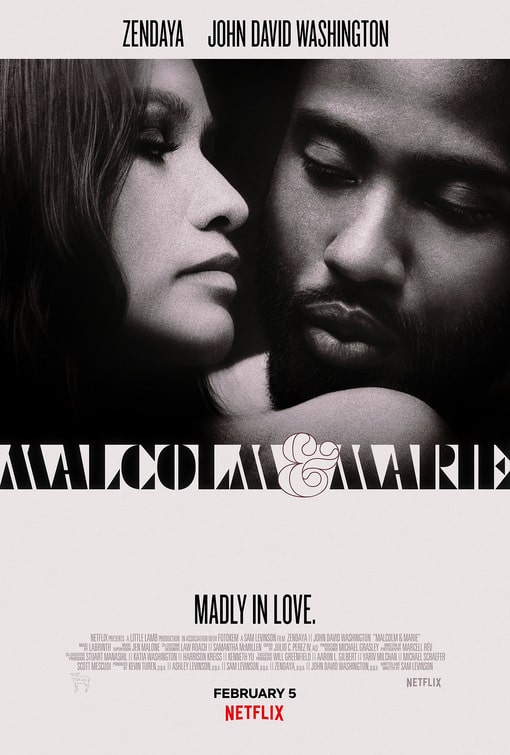 Malcolm and Marie Official Synopsis
When filmmaker Malcolm (John David Washington) and his girlfriend Marie (Zendaya), return home from a movie premiere and await his film's critical response, the evening takes a turn as revelations about their relationship surface, testing the couple's love. (Netflix)
Malcolm & Marie is Rated R for pervasive language and sexual content and is globally available on Netflix.
What do you guys think? Are you planning to watch Malcolm & Marie? Or have you seen it already, if so how did you like it? Let's discuss everything in the comments down below and on our Twitter.
KEEP READING: SUPERNOVA MOVIE REVIEW: COLIN FIRTH AND STANLEY TUCCI ELEVATE EMOTIONAL DRAMA