The day Earpers have dreaded has sadly arrived, The Hollywood Reporter has reported that Wynonna Earp will be coming to an end after season four. With only six episodes left of the beloved series, Wynonna's hard drinking demon hunting ways will leave our televisions this year.
The final six episodes will premiere March 5 with the series finale set to air April 9.
"I'd like to thank our wonderful cast and crew, all of whom were instrumental in bringing Wynonna Earp to our loyal and passionate audience," series creator and showrunner Emily Andras said in a statement. "We couldn't be prouder of these last six episodes on Syfy, and are thrilled to share them with our beloved fans, who have changed our lives forever."
Syfy originally picked up Wynonna Earp for seasons four and five, but following financial issues from IDW, fans had to wait nearly two years for the series to return. Earpers fought for the show and ultimately it was able to return for a fourth and. as we now know, final season when Cineflex Studios agreed to co-produce the season. In exchange Cineflex Studios handles international sales of the series.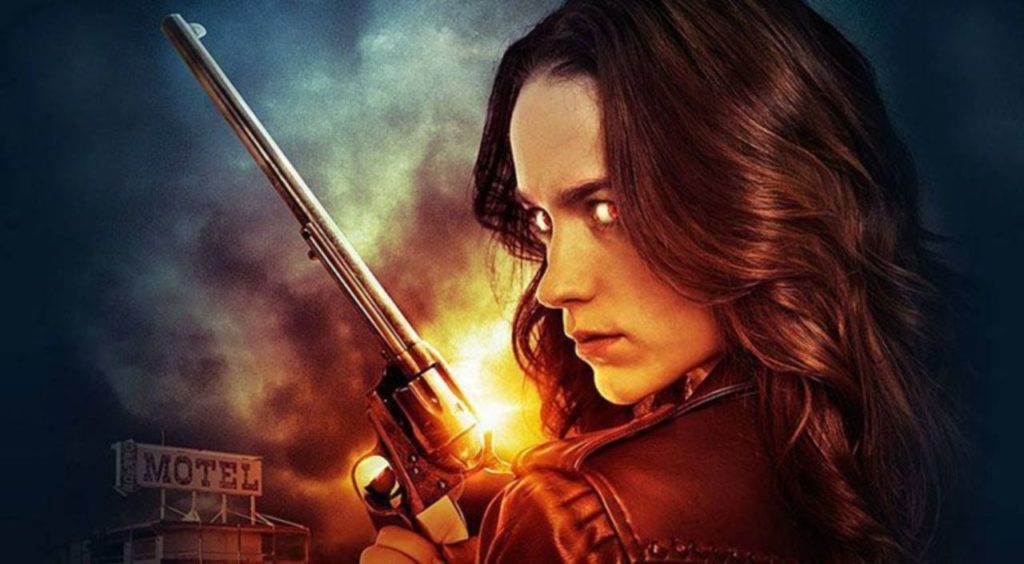 "Every once in a while a show comes along with a powerful message that resonates beyond all expectations with its fans, and for Syfy that show has been Wynonna Earp," said Berwick, who serves as chairman of NBCU's entertainment networks.
"We are so grateful to Emily Andras and her incredible team who brilliantly brought light to real issues around identity and sexuality throughout the series four-season run. From the very beginning, this show deeply connected with our viewers — reaching new fans every season, filling up Comic-Con theaters, securing write-in award nominations and even landing multiple fan-funded Times Square billboards. To our Earpers, we are so proud to have shared such an incredible narrative with all of you. Thank you for your passion and thank you for taking this journey with us."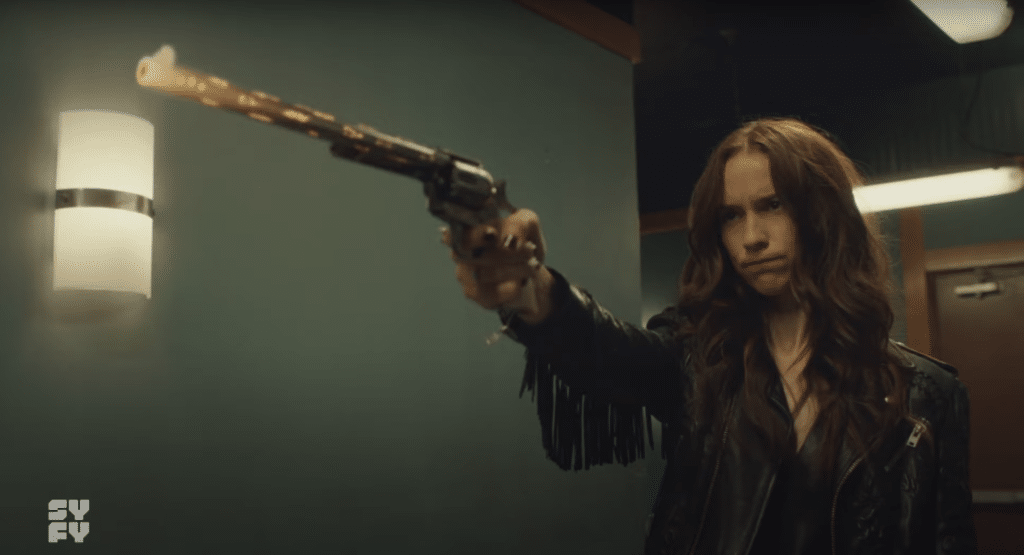 Added IDW CEO Ezra Rosensaft: "We are so proud of Wynonna Earp and everyone involved with the show. We are grateful to Syfy for giving such a great run to such a special show. Emily's incredible drive, the incredible team and the incredible fandom made being a supporting player on its four-season journey a true honor."
WYNONNA EARP CAST AND CREATOR SHARE THEIR LOVE AND PRIDE WITH THE FANS
The cast and creator of Wynonna Earp shared their love with the fans and pride in the series after the news broke.
In response to star Melanie Scrofano's tweet Emily Andras tweeted, "And this. So excited for you guys to see it. March 5th! Back to Friday nights 10 pm! Live Tweets that destroy your entire Saturday or we have utterly failed! See you then."
Tim Rozon who plays Doc Holiday tweeted, "I'm so incredibly grateful for the opportunity to play the best damn Cowboy with the best damn cast & crew for the best damn fans ever. So much love. Thank you. I will never ask you to fight because you've already fought for so much already but I know you will anyway. #E4L""
The final six episodes of season four are set to premiere on March 5 with the series finale airing on April 9. The final six episodes are sure to be jam packed seeing as the midseason finale saw Waverly and Nicole get engaged, Wynonna and Doc split, and the Ghost River Triangle full of all different kinds of demons while being quarantined by Black Badge.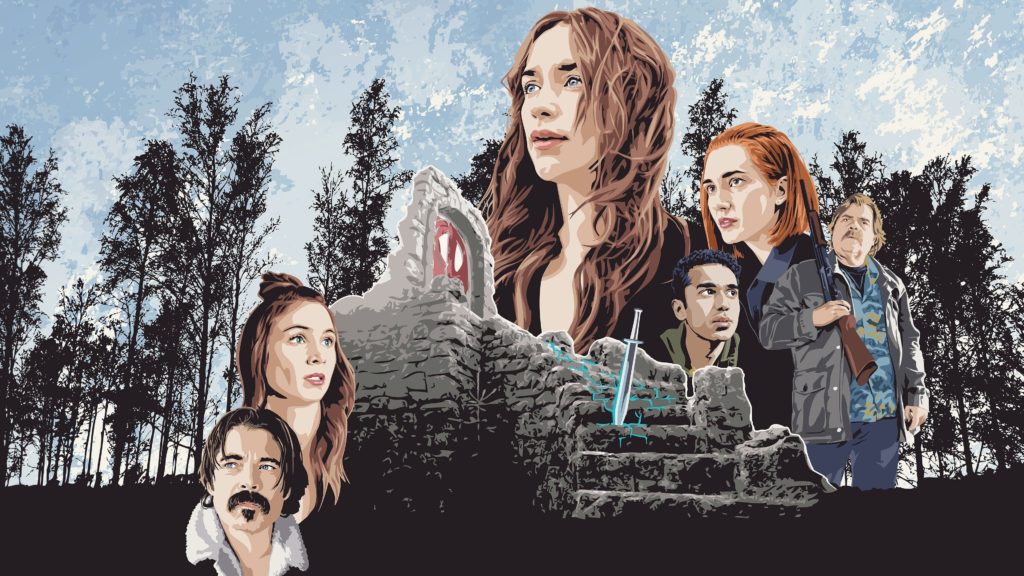 In response to a fans disappointment and laments that "nothing good lasts" series creator and showrunner tweeted this wise sentiment to remind fans of the positives,
"That's not true, and I would very gently insist, that's not the lesson. You fight for what gives you joy. You mourn the things you've lost when they're gone, but you never, ever regret the joy. And you never stop pursuing new joy. Because now you know you deserve it."
Although it looks like all hope may not be lost. The Wynonna Earp producers are searching for a new home for the series. Although this deal would hinge on finding a new distributor to air it. Andras also said, "I have been honored to tell Wynonna and her family's story, and along with Seven24, Cineflix and CTV Sci-Fi, are hopeful we can continue to share their inspiring tales in the future." It is important to note that there are currently no plans to film a fifth season. Perhaps Wynonna's story isn't over. But either way it is important to remember Emily Andras' words of wisdom.
Are you excited for the final six episodes of Wynonna Earp? Leave your thoughts in the comments below or on our social media?
Source: The Hollywood Reporter