The Illuminerdi reviews the premiere of Superman & Lois.
Fatherhood is not the first thing anyone thinks of when it comes to Superman, and rightfully so. America's first modern day superhero may be synonymous with all that is good but his need to appear human has always been as much a vulnerability as kryptonite. The CW has now decided to explore this humanity in the new series Superman & Lois. The new show stars Tyler Hoechlin, this story leaps past everything we may think of as staples for The Man of Steel, and starts off with Clark and Lois having gotten married, raising twin boys (Jonathan & Jordan) who are entering high school and Clark losing his job.
Superman & Lois Trailer
Once we've accepted that this isn't a typical Superman story, all the notes begin to sync. Elizabeth Tulloch is an unconventional choice for the role of Lois Lane, but she pulls it off with convincingly assertive and intelligent acting. Jordan Elsass (Jon Kent) reminds me of a young Scott Caan and immediately endears you to his confidence and exuberance. Alexander Garfin's portrayal of Jordan Kent has the most depth of any character in the opener. He is full of surprises and the one to watch.
In the Superman & Lois premiere, we are shown extraordinary acts of strength and power from Superman. The writers balanced this iteration of the Kryptonian with a contradiction in morality when it comes to honesty with his own children. Being Superman and a father cannot be easy and the markers are set to make sure that dynamic stays front and center.
I will say that mentions of Adam Rayner's mysterious character, Morgan Edge and the appearance of a "Black Luthor" that's able to match "Supes" beat for beat are enough to keep me checking this show out. The Illuminerdi first shared the "Black Luthor" exclusive, so it is my pleasure to confirm it. That said, I am unable to confirm that Wolé Parks is the actor playing that role as of yet. We will have to wait until the season develops to confirm that for sure.
RELATED: SUPERMAN AND LOIS FLIES BY WITH A BRAND-NEW TRAILER
All in all, I left the opener wanting to see more. Emanuelle Chriqui as Lana Lang is perfect. Sara Cushing, Lana's daughter played by the sassy and beautiful Inde Navarrette may be the sleeper surprise of the whole show. It will be interesting to see the consequences of Clark keeping so many secrets and fighting to keep his family together, while trying to save the world over and over. The idea that other Justice League members might show up in this timeline is cool to imagine as well. Can Superman's indomitable will make up for his shortsightedness with his family? Get ready to find out.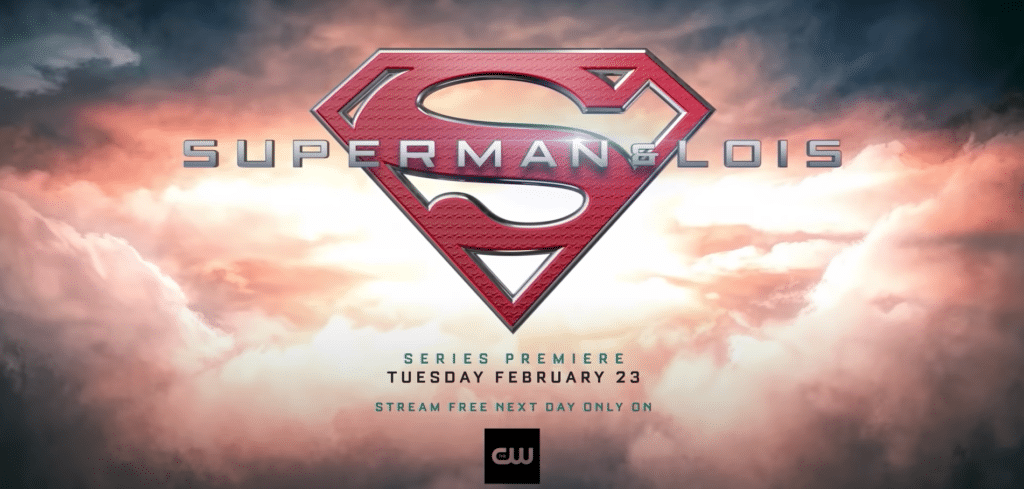 Superman & Lois Official Synopsis
"In Superman & Lois, after years of facing megalomaniacal supervillains, monsters wreaking havoc on Metropolis, and alien invaders intent on wiping out the human race, the world's most famous superhero, The Man of Steel aka Clark Kent (Tyler Hoechlin, Teen Wolf) and comic books' most famous journalist, Lois Lane (Elizabeth Tulloch, Grimm), come face to face with one of their greatest challenges ever – dealing with all the stress, pressures and complexities that come with being working parents in today's society.

Complicating the already daunting job of raising two boys, Clark and Lois must also concern themselves with whether or not their sons Jonathan (Jordan Elsass, Little Fires Everywhere) and Jordan (Alexander Garfin, The Peanuts Movie) could inherit their father's Kryptonian superpowers as they grow older. Returning to Smallville to handle some Kent family business, Clark and Lois are reacquainted with Lana Lang (Emmanuelle Chriqui, Entourage), a local loan officer who also happens to be Clark's first love, and her Fire Chief husband Kyle Cushing (Erik Valdez, Graceland).

The adults aren't the only ones rediscovering old friendships in Smallville as the Kent sons are reacquainted with Lana and Kyle's rebellious daughter, Sarah (Inde Navarrette, Wander Darkly). Of course, there's never a dull moment in the life of a superhero, especially with Lois' father, General Samuel Lane (Dylan Walsh, Nip/Tuck) looking for Superman to vanquish a villain or save the day at a moment's notice. Meanwhile, Superman and Lois' return to idyllic Smallville is set to be upended when both a mysterious stranger (Wolé Parks, All American) and impassioned self-made mogul Morgan Edge (Adam Rayner, Tyrant) enter their lives."
Superman & Lois airs on February 23, 2021 on The CW. What do you hope to see in the new series? Are you excited for Superman & Lois? Let us know in the comment section below or over on our social media!
KEEP READING: JURNEE SMOLLETT'S BLACK CANARY AND GREEN ARROW TEASE SPARKS TEAM-UP PROJECT SPECULATION