Has Erin Kellyman's Flag-Smasher officially been confirmed?
With Marvel Studios's Wandavision currently garnering positive reviews, fans are hoping for news of the next upcoming live action Marvel show, The Falcon and The Winter Soldier.
RELATED: THE FALCON AND THE WINTER SOLDIER SUPER BOWL TRAILER BREAKDOWN
After the Super Bowl trailer, it looks like fans' prayers have been answered with a potential character reveal. In the teaser spot, we were shown a glimpse of Erin Kellyman's character, Flag-Smasher. For months, hard core fans have been wondering what was the true identity of Flag-Smasher.
Who Is Erin Kellyman Playing?
It seems now we have our answer to that question, as Marvel has recently just revealed some new merchandise related to the upcoming series which confirmed that Flag-Smasher is a character named Karli Morgenthau.
In the Marvel Comics Flag-Smasher's real name is Karl Morgenthau, but it looks like the character will be gender-swapped in the Marvel Cinematic Universe (MCU). This is not the first time Marvel Studios gender swapped a character, the most famous example being Doctor Strange's Ancient One.
Flag-Smasher was the leader of an anti-nationalist organization called ULTIMATUM (Underground Liberated Totally Integrated Mobile Army to Unite Mankind), but it looks like the MCU's version of Flag-Smasher might be different than her comic book counterpart. Mainly the small army or organization that Erin Kellyman's Morgenthau will be called the Flag-Smashers instead of ULTIMATUM.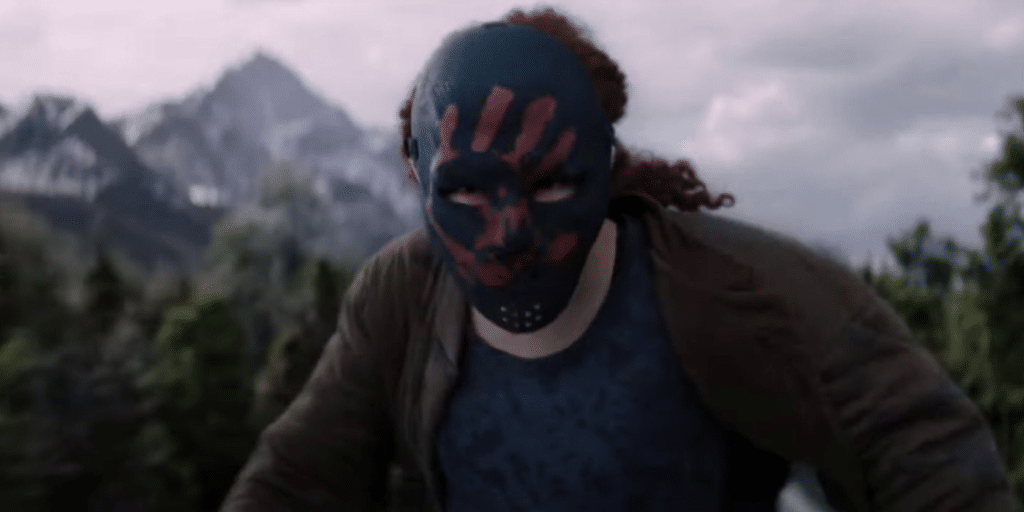 But it's safe to assume the character will have a similar role in the Disney Plus series as her organization or small army will be wreaking havoc and trouble in The Falcon and The Winter Soldier. Also we can assume they will be working with the main villain of the upcoming series, Baron Zemo, reprised by Daniel Bruhl – whose last appearance was in Captain America: Civil War.
Whatever role Erin Kellyman's Flag-Smasher will be in the upcoming series fans can expect it to be exciting and thrilling. Falcon and The Winter Soldier will be released on March 19, 2021. The series will be released on Disney Plus. Falcon and The Winter Soldier will star Anthony Mackie, Sebastian Stan, Daniel Bruhl, Emily VanCamp, and Wyattt Russell.
Additionally, the series will also star Don Cheadle, Georges St.-Pierre, Erin Kellyman, Adepero Oduye, Desmond Chiam, Miki Ishikawa, Noah Mills, Carl Lumbly, and Danny Ramirez. The series will be directed by Kari Skogland. Henry Jackman will serve as composer. Then finally Falcon and The Winter Soldier will be produced Kevin Feige and Malcolm Spellman.
KEEP READING: TWO NEW MYSTERIOUS ROLES CASTING FOR CAPTAIN MARVEL 2
Source: Comic Book Movie/MovieWeb