Body Brokers is a scathing indictment on the addiction treatment business that doesn't quite hit the mark.
Body Brokers shows the fraud and corruption in a criminally unregulated addiction recovery system. We are first introduced to Utah (Jack Kilmer) and Opal (Alice Englert) as they are drug addicts living on the streets of Ohio. The duo meets Wood (Michael Kenneth Williams), a seemingly charismatic former drug addict who is now sober, who tries to sell the pair on a treatment center in Los Angeles. Opal is quick to dismiss Wood, but Utah wants a better life which starts with getting clean.
We follow Utah as he quickly gets sober and meets Dr. White (Melissa Leo) and May (Jessica Rothe), the tech at the treatment center, who takes care of Utah. But the true meat of the film begins to come into focus while he is at the treatment center where he learns that many of the addicts there are getting paid to be there, including eventually Opal, and Wood offers him a finder's fee for Opal taking a bed at the center.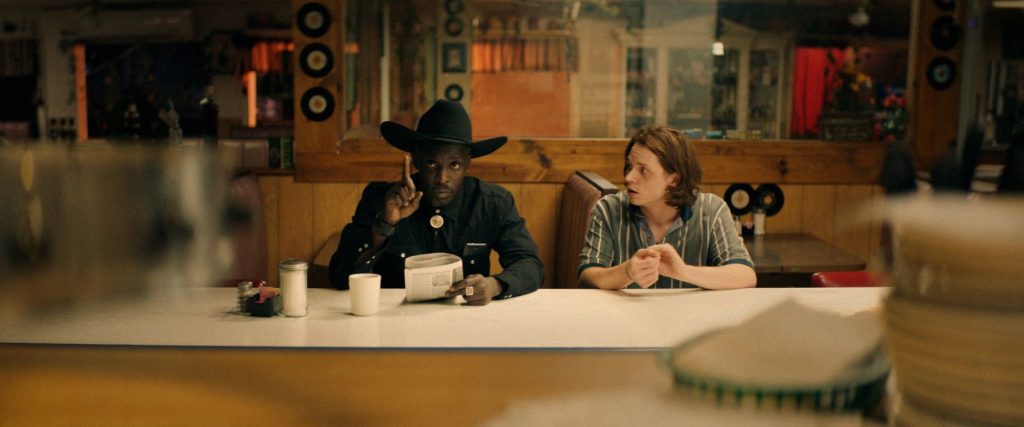 It's revealed that Wood is a "Body Broker" partnered with Franks Grillo's Vin who is a treatment center mogul. The pair work to hustle the insurance system by getting bodies filling beds without any real expectation of helping them long term, which makes sense given the recovery rate is under 10%. Utah is brought into the scam by Wood and begins working as a Broker for the pair. Throughout Body Brokers Frank Grillo tells the audience how systemic insurance fraud works, with a snarky and cynical delivery with similarities to the The Big Short, which helps the audience understand the true scope of the fraud.
Kilmer does a serviceable job as the lead with a sense of naïveté that feels authentic, although a bit more nuance in his performance to show the demons he is living with would have been appreciated. Williams steals every scene he is in with charisma and charm, but the character seems too good to be true with his multiple offers of a better life. Be it the pitch for rehab, or recruiting Utah into the scam. This ultimately comes to fruition in spectacular fashion.
RELATED: BODY BROKERS: WATCH FRANK GRILLO SCAM A REHAB CENTER IN INTRIGUING TRAILER FOR NEW HEIST FLICK
Frank Grillo is top billed not because of screen time, but name recognition it seems, because he is featured more often in voice over than anything else. Grillo is an imposing force as the smart and smooth-talking drug treatment mogul who is partnered with Wood running the scam. He has an intimidating streak when things don't go his way that makes the danger in this business palpable.
There are scenes in Body Brokers that introduce the audience to different aspects of the all-encompassing fraud, but they become moments of education for the viewer and Utah without any real payoff. A memorable one is when Wood literally has different drug treatment centers in a bidding war to house an incoming addict. This scene reveals a different area of the fraud, but it isn't something that is truly revisited in the plot, other than a brief conversation between Wood and Vin. Utah's melodrama starts to take more focus in the film as he starts his new life and finds a new love.
RELATED: COSMIC SIN: BRUCE WILLIS AND FRANK GRILLO TEAM UP IN THE NEW TRAILER
The message of the systematic criminality comes full circle at the end, but without the final voice over it would have gotten somewhat muddled in following Utah's journey. The dichotomy of trying to show a fraud at this scale while also telling a very human story of an addict who gets in over his head doesn't quite fit as cohesively as one would want. Body Brokers also makes sure to include a scene and then a final message at the end that endorses 12-step programs due to the fact that they are focused on sobriety over all else.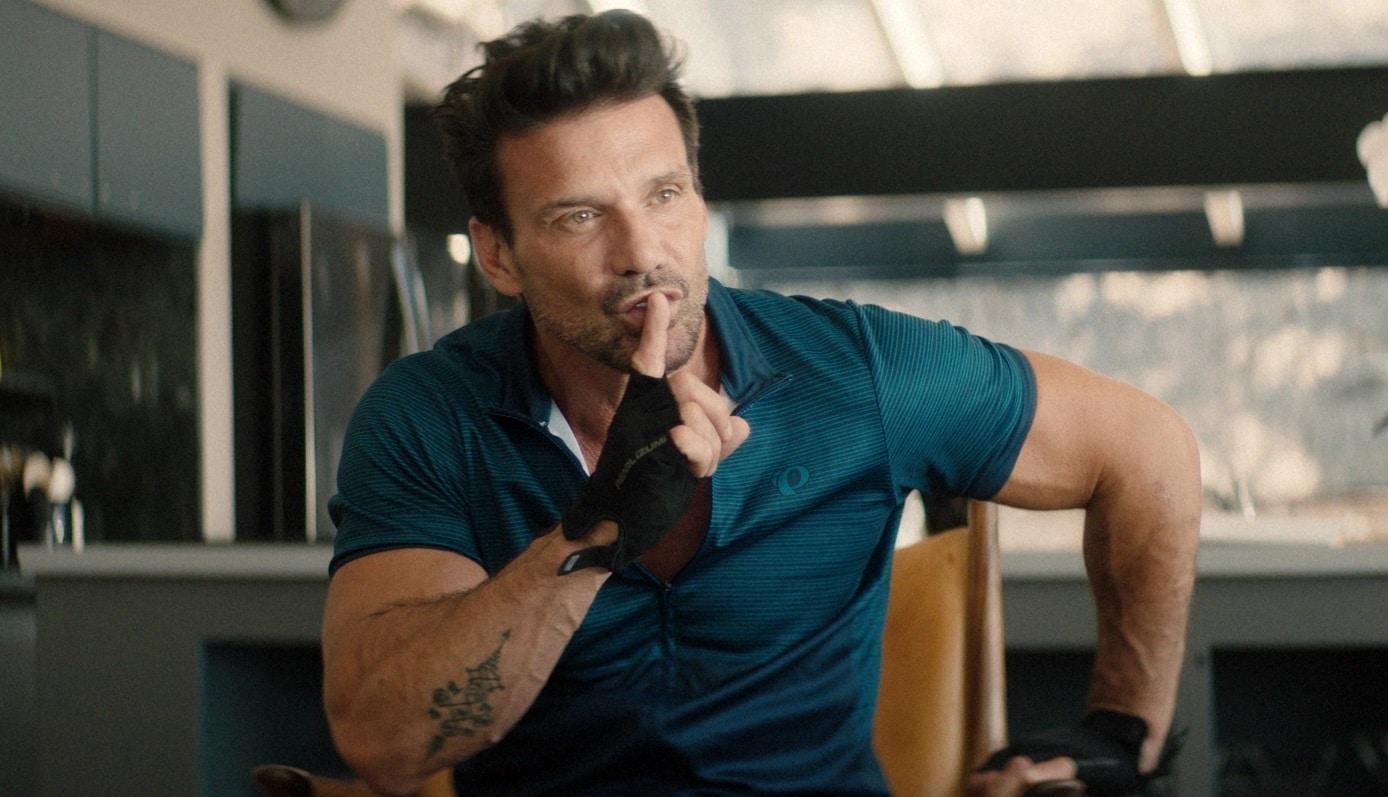 Body Brokers has a lot of potential and solid scenes, but doesn't quite stick the landing. Shifting focus between Utah's life and perspective and the larger scam that Grillo's Vin and Wood are running doesn't feel interconnected enough. Body Brokers is an engaging and compelling enough story that educates the viewer on the fraud within a system that is meant to be helping some of the most vulnerable people in society. No wonder the war on drugs is such a failure, the deck is even more stacked against addicts than most people realize.   
It is clear Body Brokers is an important film for writer/director John Swab as he explains in his director's statement. "I was a street junky for over a decade. During my early attempts at recovery, I went through countless rehabs and detoxes all over the country. In that time, I was "brokered" and then taught how to broker bodies. This is the true story of the multi-billion dollar insurance scandal within the substance abuse treatment industry.

The FBI recently raided several of the largest treatment centers in Southern California for body brokering and insurance fraud – with more to come. With the opiate epidemic being a central topic of conversation, people need to know about the predatory nature of the proposed solution to the problem: treatment. This is a film about where capitalism fails addicts."
BODY BROKERS OFFICIAL SYNOPSIS AND TRAILER
Utah (Kilmer) and Opal (Englert) are junkies living on the streets of rural Ohio until a seemingly chance encounter with the enigmatic Wood (Williams) brings them to Los Angeles for drug treatment. Utah appears to find sobriety with the help of treatment center therapist, Dr. White (Melissa Leo), and tech turned love interest, May (Rothe). They soon learn that drug treatment is but a cover for a predatory business, enlisting addicts to recruit other addicts. Utah is no exception. Wood and his drug treatment mogul partner, Vin (Grillo), take Utah under their wing, introducing him to the good life, though Utah's addiction remains his biggest obstacle.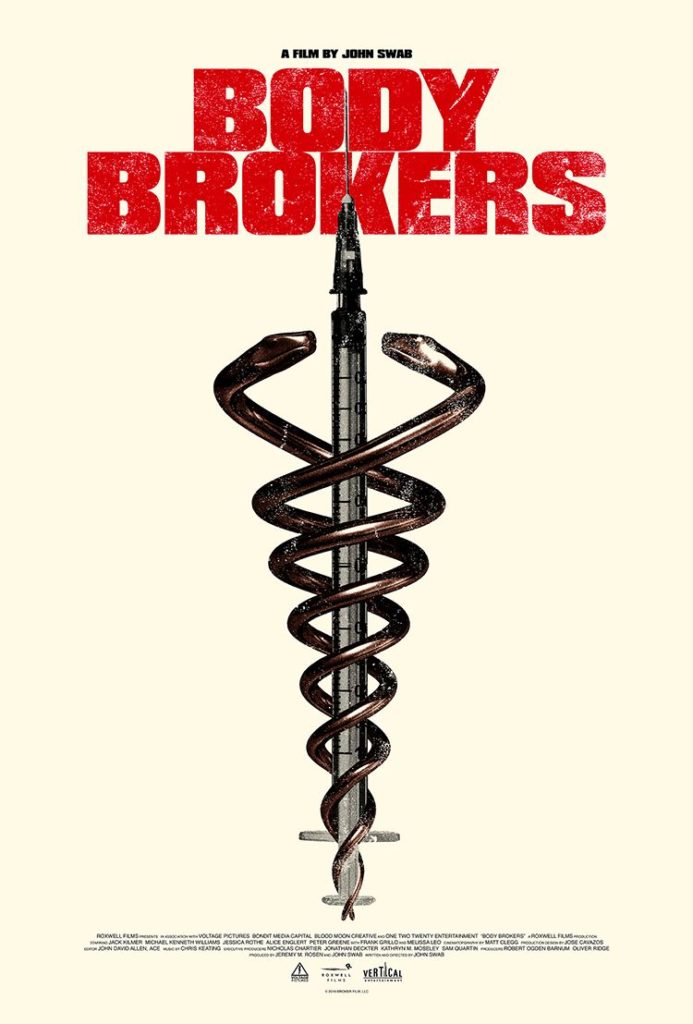 Body Brokers is available on Digital and On Demand February 19, 2021. Body Brokers is directed and written by John Swab (Run with the Hunted, Let Me Make You a Martyr) and stars Frank Grillo (The Purge franchise, Captain America franchise, The Grey), Melissa Leo (Prisoners, The Fighter, Frozen River), Jack Kilmer (The Nice Guys, Palo Alto), Michael K. Williams (12 Years a Slave, Boardwalk Empire, The Wire), Jessica Rothe (Happy Death Day franchise), and Alice Englert (Beautiful Creatures, Ginger & Rosa). Are you goin to watch Body Brokers? Leave your thoughts in the comments below or on our social media.
KEEP READING: NOMADLAND REVIEW: CHLOE ZHAO'S MESMERIZING FILM LOOKS LIKE AN EARLY AWARDS FAVORITE