Battlestar Galactica creator Ron Moore will helm a new Magic Kingdom based franchise for Disney Plus. The first project in this new Magic Kingdom franchise is The Society of Explorers and Adventurers. The Hollywood Reporter reports that The Society of Explorers and Adventurers is set in a world where all of the themed lands and characters of the different Disney parks and classic movie exist in an alternate reality.
RON MOORE'S MAGIC KINGDOM ON TV
Ron Moore will be writing and executive producing The Society of Explorers and Adventurers for Disney Plus and 20th Television. The Society of Explorers and Adventurers is currently in development and if the series is a success Ron Moore will build and oversee the entire Magic Kingdom franchise similar to how the Marvel and Star Wars franchises are being expanded on Disney Plus.
Ron Moore will be working closely with the Disney Imagineering team and Moore's longtime Tall Ship Productions collaborators Maril Davis and Ben McGinnins, who are also attached to the Magic Kingdom universe. According to THR, a mini-writer's room has been created for the series with a search under way for three senior level writers.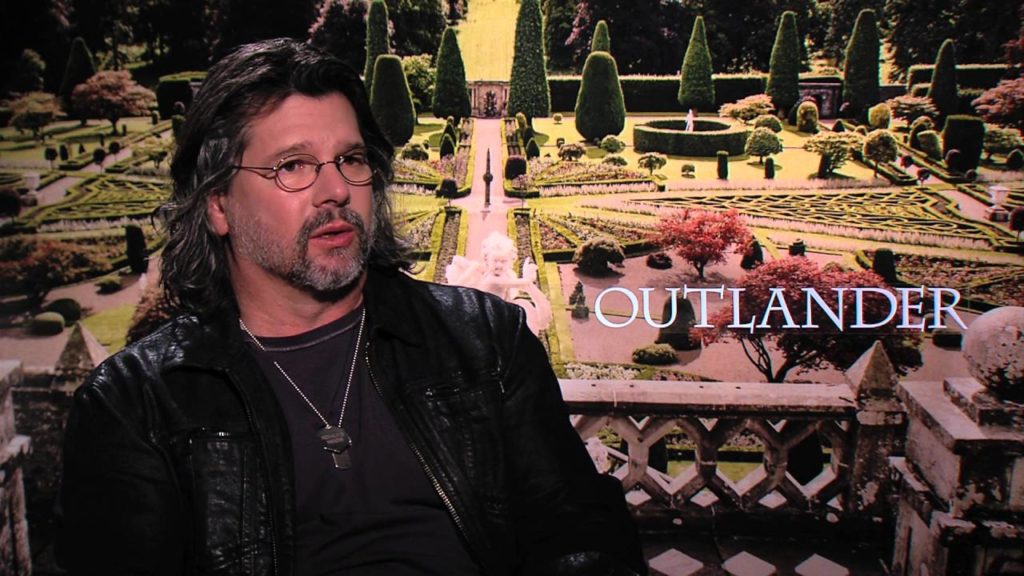 Ron Moore has experience in extensive world building having worked on a number of Star Trek series, including Star Trek: The Next Generation, Deep Space Nine, and Voyager. Ron Moore is the creator of the award winning Battlestar Galactica reboot, as well as Starz Outlander and Apple TV+'s For All Mankind. Ron Moore is a long-time Disney fan and recently signed a multi-year deal with 20th Television which is now owned by Disney.
Ron Moore and his Tall Ship Productions banner will develop and create new projects as part of the estimated eight figure, multiyear deal. The first project Ron Moore has developed as part of this deal is the upcoming Disney Plus Swiss Family Robinson series which Moore is working on along with Jon M. Chu (Crazy Rich Asians).
RON MOORE EXPLAINS WHY HE SIGNED THE MULTIYEAR DEAL WITH 20TH TELEVISION
Although Ron Moore received multiple offers from other studios and streamers he chose 20th Television which is under the Disney banner. Ron Moore explained why he chose 20th Television largely due to his love for Disney as he explained to The Hollywood Reporter's podcast TV's Top 5.
" I talked to various studios and I ultimately decided to join 20th Television, which is now part of Disney. I am continuing to work on For All Mankind and Outlander for Sony but I'm starting to do projects for Disney. I decided to go there mostly because my childhood was built around a lot of things that were Disney.

I am a huge fan and aficionado of the Disneyland park in Anaheim to the point where I would go there by myself periodically and ride the rides. The opportunity for me to get to work on a lot of the classic IP that Disney has and things in their library that meant so much to me as a child growing up and that I have shared with my children ultimately was just something I couldn't pass up."
Although there are no details known about the Magic Kingdom series yet, THR reports, "The idea, per sources, is to explore characters — like sea boat captain from the Jungle Cruise or prospector from Big Thunder Mountain or the climbers of the Matterhorn, for example — as part of the world of The Society of Explorers and Adventurers." It is important to note that these characters are pure speculation on the part of The Hollywood Reporter.
That being said, these characters would make sense especially given the fact that the series is titled The Society of Explorers and Adventurers. This society does exist within Disney Parks around the world, with the group and a number of members being introduced in portraits in attractions and restaurants in Disney parks in Hong Kong, Tokyo, Florida, and California.
RELATED: HOW MYTH: A FROZEN TALE IS A LOVE LETTER TO THE WORLD OF DISNEY ANIMATION
Given that the series will be set in a world where the lands and characters of the Disney parks are real, it would make sense for the series to be based on the characters and society of the same name created for the theme parks. This would be excellent integration between the Disney Parks and Disney streaming platform. This would work especially well given that Ron Moore will be working closely with Disney Imagineers who create and design Disney's theme parks around the world, which includes the original incarnation of The Society of Explorers and Adventurers.
Ron Moore hopes to be able to revisit the franchise from a galaxy far, far away after working with George Lucas on a Star Wars live-action television series for ABC nearly a decade ago. Moore told The Hollywood Reporter's podcast TV's Top 5,
"I would love to do something in that franchise… It's just not the first piece of development I'm doing over there but hopefully I'll be allowed to do that at some point."
Given his extensive work and success in the science fiction genre it wouldn't be a surprise if it happened in the future. Should The Society of Explorers and Adventurers be a success and the Magic Kingdom franchise grow, it could join Disney Plus' other highly successful franchises like Star Wars and Marvel.
Are you excited to see a Magic Kingdom universe created by Ron Moore? What do you think about The Society of Adventurers and Explorers series? Leave your thoughts in the comments below or on our social media.
KEEP READING: MYTH: A FROZEN TALE REVIEW: MUSIC AND ANIMATION COMBINE TO CREATE A FANTASTIC EXPERIENCE
Source: The Hollywood Reporter