[Note: This is a review of the English dub of Lava only. The English and Spanish versions will be available on March 15, 2021 on Amazon, InDemand, iTunes, Google Play, DirecTV, AT&T, Vimeo On Demand, and Fandango.]
I can't think of the last animated film I saw that left me as bored, perplexed as Lava. The premise sounds gangbusters on paper, but in execution it's a terribly-paced and inconsistent snoozefest with some funny lines. The potentially hilarious ideas within Lava are undermined by poor execution and cheap-looking animation, with the worst part being when you realize it's only 62 minutes long.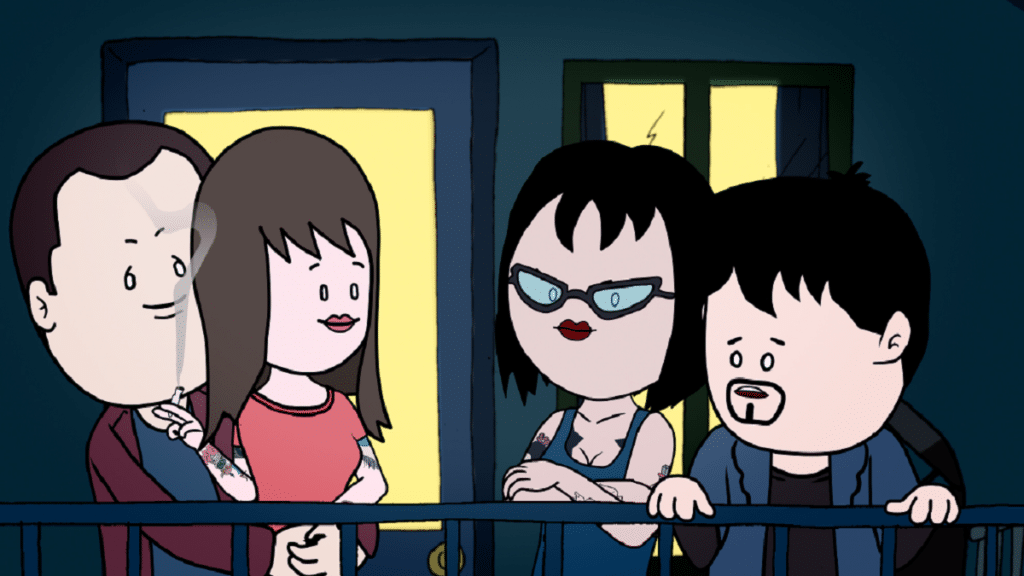 Tattoo artist Debora (voiced by Janeane Garofalo) is watching TV one night with her friends when the power goes out and mysterious images start appearing on their phones and screens. Later that night, giant cats appear on top of buildings via an alien race with globe-dominating intentions.
RELATED: SUPER SEMA: WATCH LUPITA NYONG'O SAVE THE WORLD IN NEW YOUTUBE SERIES
How have they invaded you ask? By gaining control of all our screens. Phones, TV's, you name it, they've overtaken it. With Debora and her friends somehow immune to the mind control, they scramble to stay alive and fight back against the invaders.
Lava trailer
Rarely have I seen a film underutilize its potential as much as Lava does. The idea of aliens using our increasing addictions to video screens against us is hilarious, but the film's immature approach means it's never as funny as it should be. The script throws internal logic to the wind for the sake of jokes. (Why do some characters clearly die, yet our leads can jump off a building unscathed?) It also has isolated moments of self-awareness (characters addressing the camera) that don't fit tonally. There are some funny jokes (an early Game of Thrones parody for example), but it's not consistently funny.
Janeane Garofalo is fine in the lead, but her castmates are decent to forgettable. The animation is curiously inconsistent, with explosions looking passable, but more basic movements and character designs are stilted. I've seen many films and shows work well on small budgets or with lower-quality animation, but the writing here isn't strong enough to compensate. There are a handful of funny one-liners and several hilarious ideas, but Lava fails to erupt due to stodgy visuals and poor writing. Skip it.
2 out of 5 stars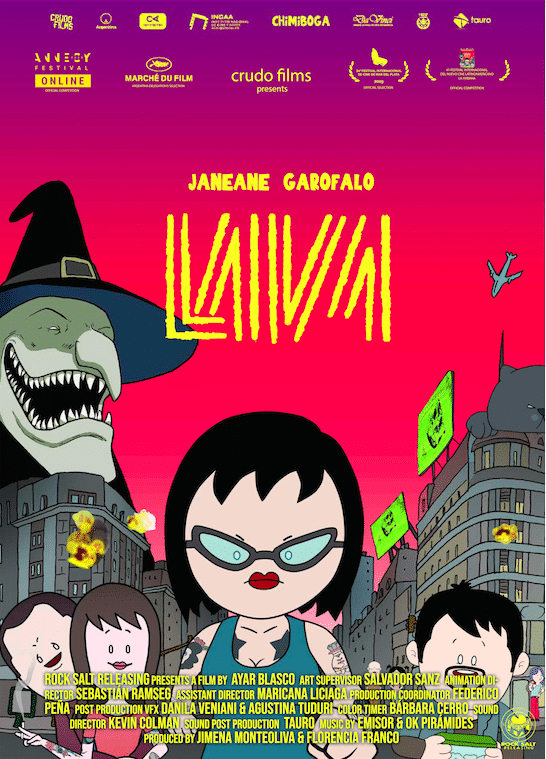 Rock Salt Releasing will release Lava onto various digital streaming platforms for pre-sale on 2/22 and on 3/15/2021 (Amazon, InDemand, iTunes, Google Play, DirecTV, AT&T, Vimeo on Demand, FANDANGO) in both English & Spanish. What did you think of the Lava? Let us know in the comment section below or over on our Twitter!
KEEP READING: COMING 2 AMERICA REVIEW: A ROYAL NOSTALGIA TRIP FOR FANS