For comic book fans that always wanted a live action adaptation of the iconic comic book superhero Starlight, they may soon get their wish.
It has been announced by 20th Century Studios that Joe Cornish, who is best known for directing the film Attack The Block, has been assigned to direct and write the live-action adaptation of Starlight. It has also been announced that Simon Kinberg, Audrey Chon, and Nira Park will be producing the upcoming comic book film.
RELATED: BATMAN: THE LONG HALLOWEEN PART 1 UNVEILS NEW DYNAMIC COVER ART
Starlight was created by Scottish comic book writer Mike Millar, who is known for creating iconic series such as Kingsman, Wanted, Superior, and Kick-Ass. Both Kingsman and Kick-Ass have been adapted into successful live action films. This will be Millar's third comic book series that will be adapted into a live action adaptation.
About Starlight
Starlight is a six issue limited series that ran from March till October 2014. The comic book series follows a superhero named Duke McQueen, a former air force pilot and intergalactic hero of the planet Tentalus.
It is revealed that McQueen saved the universe forty years prior in the series. But then after his heroic triumph he came back to Earth. Eventually McQueen settled and retired from being a hero. He eventually got married, had kids, raised his family, and eventually grew old. But sadly his wife died, and his children had left him. This left McQueen sad and alone, only with the memories of his early life still to keep him happy. That however changes when McQueen gets called from a distant planet that for a great and final adventure.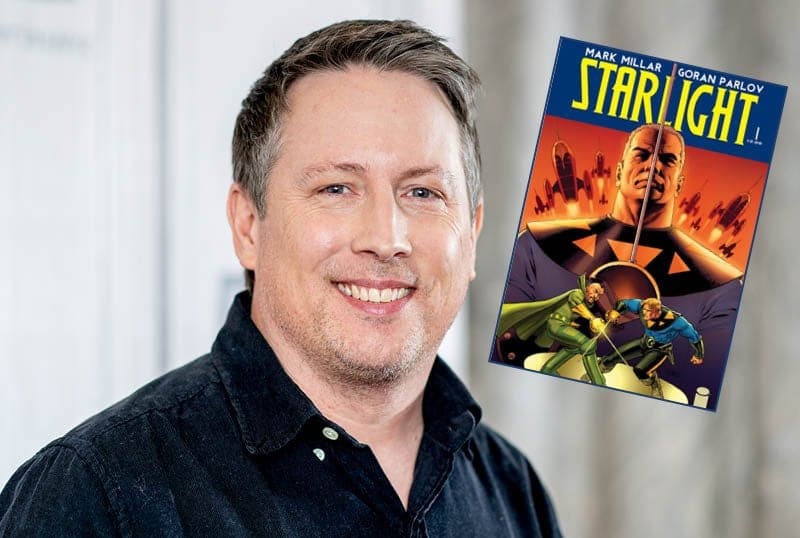 Starlight is one of Millar's finest works, although it is somewhat underrated and lesser known among comic book fans. However, the series is still regarded a classic and great story that all comic book readers and superhero fans must read. Hopefully with the live action adaptation of Starlight, audiences can finally see one of the galaxies most respected hero Duke McQueen. The film will be produced by 20th Century Studios, and no release date has been announced yet.
KEEP READING: HOW AQUAMAN 2'S WORKING TITLE OF NECRUS COULD BE A SPOILER-FILLED TEASE FOR THE SEQUEL'S EPIC PLOT
Source: Deadline