Mark Dacascos, the original Red Ranger in the Power Rangers (originally titled Bio-Man) pilot, said that he is open to returning to the franchise.
We were able to talk to Dacascos about his desire to return to Power Rangers in the following exchange:
Mark Dacascos On Returning To Bio-Man And Power Rangers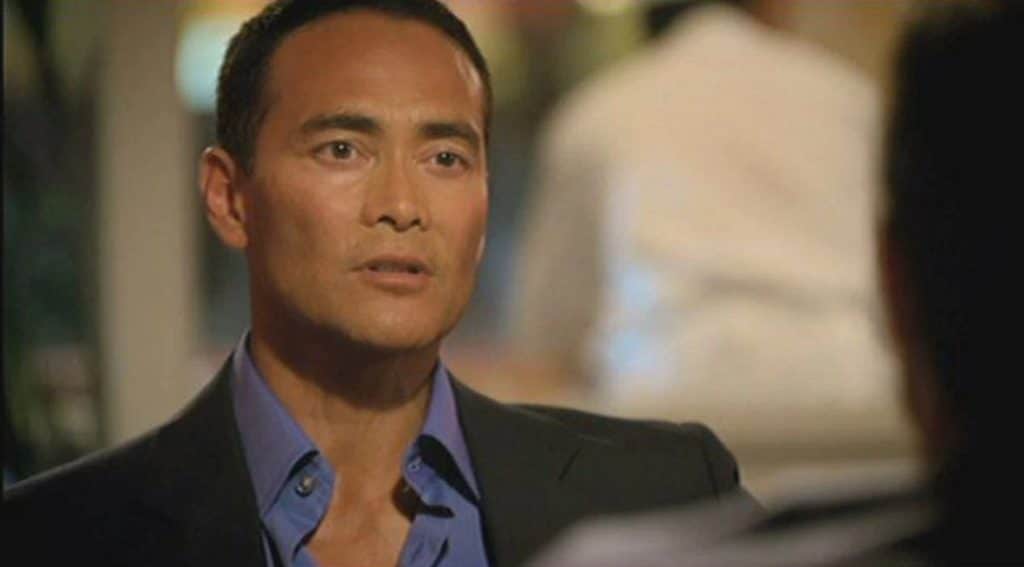 ---
The Illuminerdi: I wanted to ask you a little bit about Power Rangers real quick because I know you were cast as the original Red Ranger. Now, the brand is shifting a bit and it's becoming more of a connected universe. You've come back to the Tokusatsu world in Kamen Rider: Dragon Knight, so if the chance were to come up, would you be willing to come back to the Power Ranger world?
Mark Dacascos: That's interesting. That's a great question. I would certainly be open to it. I was fortunate enough to do the pilot for it; back then it was called Bio-Man before it went to Power Rangers. I had a blast and worked with Tricia Lee Fisher and Miguel Nunez. It was really, really fun.
But I feel like, other than that, I've been so out of touch with it. Except for, of course, when the kids were young and they all loved Power Rangers. That was their deal, and they would dress up for it. They had Power Ranger parties, it was crazy. Would I? Sure, I would be open to it. 100%. If the part felt good, if it stirred me in my heart and mind, I would certainly be open to it. Yes.
The Illuminerdi: We're a big part of this Power Ranger fan convention that comes every two years, Power Morphicon. We'd love to see you there. What are the chances of that?
Mark Dacascos: Thank you, man. I'm certainly open to it.
---
Seeing Dacascos would be interesting, considering he has not played the role since the original pilot was shot. It would be cool to see the Biorhythm Rangers appear from an alternate universe to help the Mighty Morphin Rangers on a special mission, and maybe even learn what his character would have been up to in the years that have elapsed since the long-lost pilot.
The Origins Of The Lost Bio-Man Power Rangers Pilot
Bio-Man was the original pilot of what would eventually become Mighty Morphin Power Rangers. Bio-Man starred the aforementioned Mark Dacascos as Victor Lee aka Biorhythm Red. The pilot also starred Miguel Núñez as Zack Taylor (Biorhythm Green), Tom Silardi as Billy Cranston (Biorhythm Blue), Tricia Fisher as Trini Crystal (Biorhythm Yellow), and Rebecca Staples as Kimberly Harte (Biorhythm Pink).
Little is known about the pilot, as it has not been released to the general public and is considered lost media. Most of the information we do have about it are inferences derived from the Super Sentai series from which it originated, as seen in the photos. However, we do have a short synopsis of the show that was released in an LA Times article back in August of 1986.
Bio-Man is a "space adventure series" about five kids with identical "bio-rhythms" who defend Earth against Zadar's attacks, an evil half-human, half-robot villain who wants to conquer the world.
Would you like to see the Biorhythm Rangers make a reappearance in Power Rangers? Do you think that Mark Dacascos would be a good fit for the franchise in a different role in the future? Let us know in the comments below. Also, be sure to follow The Illuminerdi on social media to be notified of more Power Rangers news and updates like this in the future!
KEEP READING: POWER RANGERS BATTLE FOR THE GRID ADDING STREET FIGHTER RANGERS