Black Panther 2 is one of the most highly anticipated upcoming MCU projects. After the tragic passing of Chadwick Boseman, who masterfully embodied T'Challa, fans were saddened by the loss and uncertainty about what would happen to the franchise.
Not much about the story is known other than the fact that T'Challa will not be recast and most of the original Black Panther cast, as well as director Ryan Coogler, are returning. Last month Marvel revealed the title of the sequel, Black Panther: Wakanda Forever, and that the film is still set to be released July 8, 2022 during their "Marvel Studios Celebrates The Movies" trailer.
Fandomwire previously reported that Black Panther 2 would include a conflict between Wakanda and Atlantis which has led to speculation from fans. It was also reported that Narcos: Mexico star Tenoch Huerta had joined the cast as an unknown villain. And after some intense digging, The Illuminerdi has learned from our sources that Tenoch Huerta will be playing none other than Namor the Submariner.
NAMOR'S MCU DEBUT IN BLACK PANTHER 2
Fans have long suspected that Namor would be making his MCU debut in Black Panther 2. Namor is one of Marvel's first characters, making his first public appearance in Marvel Comics #1 the first comic book of Timely Comics the predecessor of Marvel. Namor is also considered the first antihero in comic books. Namor is the mutant son of a human father and Atlantean mother and is Atlantean royalty eventually taking his place on the throne.
Namor has a long and storied history in Marvel Comics portrayed as an antihero, a short-tempered superhero, and an antagonist attacking the surface dwellers who he perceives as wronging his kingdom and people. Although many of Namor's powers come from his Atlantean heritage, he also possesses uniquely mutant abilities like flight. Namor and Atlantis have a long history with Wakanda and T'Challa in the comics, with the two hidden kingdoms known for warring against each other.
RELATED: BLACK PANTHER 2 ADDS TENOCH HUERTA AS NEW VILLAIN, AIMS FOR UNEXPECTED JULY 2021 PRODUCTION START
POC Culture revealed that Black Panther 2 was looking to cast one Mayan woman called "Zyanya" and one Mayan man called "Cadmael". They also reported that "the casting call indicates that all actors of North and South American Indigenous backgrounds will be considered for the roles."
We at The Illuminerdi can reveal that the two "Mayan warriors" that Black Panther 2 has been looking to cast are important characters in Namor and Atlantean lore. Zyanya is a codename for Namora, Namor's cousin, while Cadmael is a codename for Attuma, an Atlantean warlord.
Both of these characters have played important roles in Namor's story. Namora is Namor's cousin, although not by blood, and while originally named Aquaria Nautica Neptunia, she was nicknamed Namora in honor of her cousin. She is an ally of Namor's and like him, Namora is half Atlantean and half mutant with the ability to fly.
RELATED: NEW BLACK PANTHER 2 RUMORS AND PLOT DETAILS SURFACE
Attuma was born into a tribe of Atlantean barbaric nomads who were banished from the underwater kingdom long before his birth. Attuma, born with enhanced strength, speed, and endurance, quickly rose to lead his tribe and declared himself the prophesied conqueror of Atlantis. Attuma is an enemy of Namor fighting and manipulating to steal the throne from him. Although Namor inevitably defeats his adversary, subverting Attuma's schemes for power. Given the pairs antagonistic relationship it will be interesting to see how Attuma plays into Black Panther 2.
Many fans picked up on a possible tease of the famed Submariner that the writers included in Avengers: Endgame. When Okoye is updating Natasha Romanoff, she asks about underwater tremors off the coast of Africa and when asked how they will handle it Okoye replies that because it is an earthquake under the ocean they handle it by not handling it.
RELATED: HOW TO INTRODUCE NAMOR THE SUB-MARINER INTO THE MCU
During a quarantine watch party, co-writers Christopher Markus and Stephen McFeely were directly asked on Twitter if this was a reference to Namor and Christopher Markus confirmed by answering "Sometimes, you plant seeds. Sometimes, they grow." And it looks like these seeds will come to fruition in the highly anticipated Black Panther 2.
Fans have long been hoping to see the Submariner make his live-action debut in the MCU and Black Panther 2 will finally bring in this historic character. Black Panther 2 is the perfect place to introduce Namor and possibly bring in the long and checkered history between Wakanda and Atlantis from the comics which will raise the stakes in terms of villains. An impressive feat given that Killmonger is considered one of the best in the Marvel Cinematic Universe.
RELATED: BLACK PANTHER 2 RECEIVES A NEW TITLE
Black Panther 2 has an impressive legacy to follow not only with the first Black Panther, but the loss of Chadwick Boseman as the titular character. With Namor, Namora, Attuma, and the underwater kingdom of Atlantis coming into play it looks like the film will be an impressive follow up to its ground-breaking predecessor.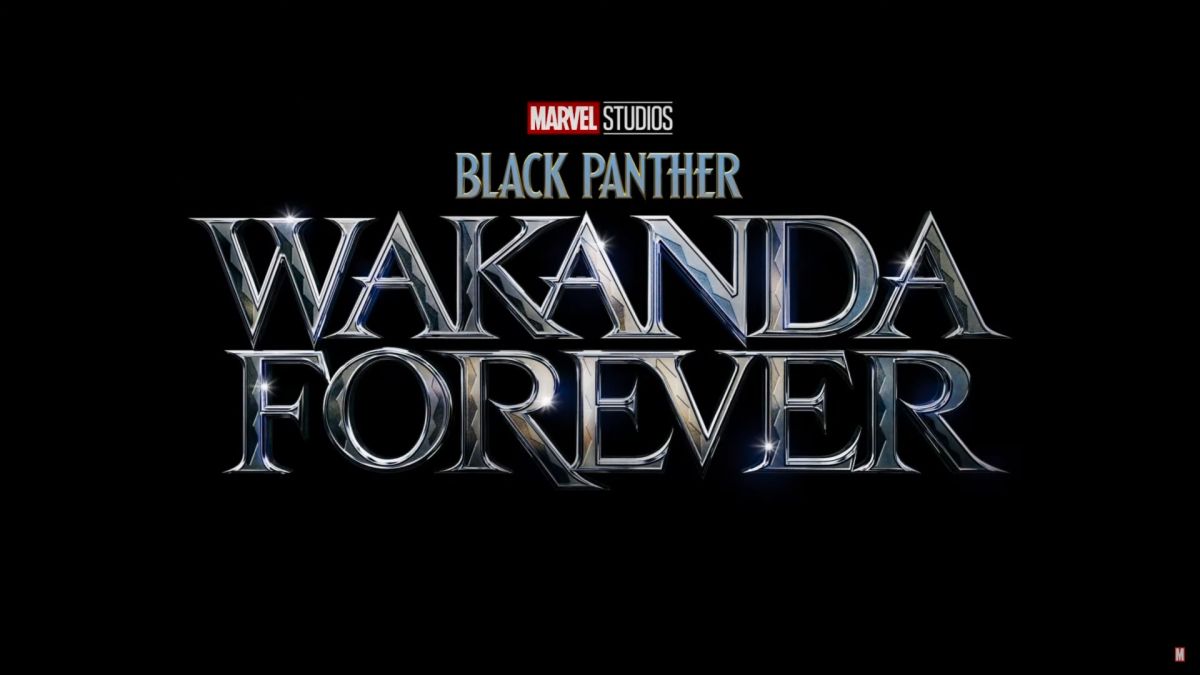 Black Panther: Wakanda Forever is scheduled to be released July 8, 2022. Are you excited about Black Panther: Wakanda Forever? What do you think about Tenoch Huertas playing Namor? Who do you want to see as Namora and Attuma? Leave your thoughts in the comments below or on our social media and be sure to check back with The Illuminerdi for more MCU and Black Panther 2 news.
KEEP READING: NAMOR V AQUAMAN: HOW TO MAKE THE SUB-MARINER THE TRUE UNDERWATER BOX-OFFICE KING FOR MARVEL