In a leaked teaser for DC Fandome 2021, Ezra Miller confirmed something exciting about the role of Batman in the upcoming film The Flash. 
In the aforementioned video, which has now been taken down through WB copyright claims, a few big details about Andy Muschietti's The Flash were confirmed. Ezra Miller addressed the amount of Bruce Wayne's involved, stating: 
"…There's multiple Batman's, Batsmen? There's more than one Batman."

-Ezra Miller
THE BATMEN CONFIRMED BY EZRA MILLER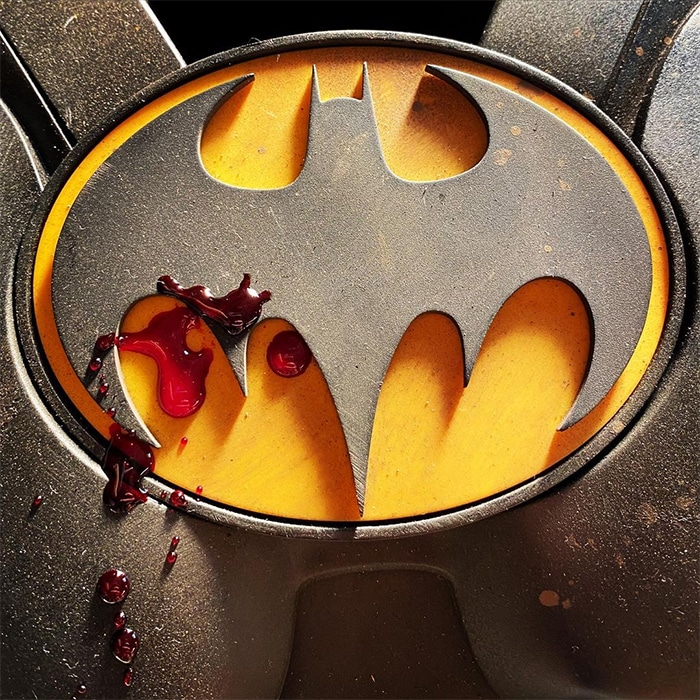 Last June, TheWrap broke the news that Michael Keaton was in talks to reprise his role as Batman for The Flash. A steady stream of news and recently, promotional material, and now Miller's words have kept fans eager for Keaton's return. Michael Keaton's Batman is rumored to have a notable presence in the future of the DCEU. 
Ben Affleck's controversial take on the Caped Crusader has also been confirmed for the upcoming Flashpoint adaptation. Vanity Fair exclusively reported on Ben Affleck's role in The Flash just a couple short months after Keaton's story broke. Michael Keaton's Batman is expected to have a much larger role in the film than Ben Affleck's. It is unknown if Ben Affleck will reprise his role as Batman after this film, or if The Flash will be his swan song. 
THE FLASH: MORE BATMEN & OTHER DC HEROES WHO COULD APPEAR
Director Andy Muschietti and the concept art in the video confirmed the role of a Justice League team, just not the one fans are familiar with. We can logically infer that Sasha Calle's new Supergirl, Ezra Miller's Flash and Michael Keaton's Batman are on the team. Whether or not other members of the original Justice League like Ben Affleck's Dark Knight or Gal Gadot's Wonder Woman will join the new team remains to be seen, though it is worth mentioning that Gal Gadot's Amazonian Goddess is expected to make an appearance in the film.
Ezra Miller's tease of multiple Batmen could indicate more Batmen in the film. Many suspect that the decision to cast a seventy-year old Batman in the DCEU was made in order to expedite a Batman Beyond movie. If Terry McGinnis doesn't pop up in The Flash, other cinematic Batmen of the past seem like prime candidates for cameos. Imagine the excitement if Christian Bale, George Clooney, or even Will Arnett reprised their role as Gotham's Dark Knight for even a brief scene in The Flash!
Which DC heroes would you like to see in The Flash? Let us know your thoughts in the comments below or on our social media!
KEEP READING: BATWOMAN: 3 NEW CHARACTERS JOINING THE THIRD SEASON INCLUDING RENEE MONTOYA