The Transformers fanbase has yet another installment to get excited about: The trailer for Netflix's Transformers: War For Cybertron: Kingdom is here and promises explosive action galore. 
Check it out below:
Kingdom follows up the previous War For Cybertron installments Earthrise and Siege. The animation style is noticeably different from other Netflix offerings, opting for a look that feels like a combination of hand-drawn and computer animations rather than just one or the other. There are no humans in sight here, so it appears the robots will actually be the focal point of their own story on the screen for a change (The live-action films are divisive among diehard fans for their focus on pesky human characters). 
RELATED: THE TITLE OF THE NEXT TRANSFORMERS FILM IS REVEALED ALONG WITH NEW SHOW DETAILS
Check out the official synopsis for Transformers: War For Cybertron: Kingdom below:
Transformers: War For Cybertron: Kingdom Official Synopsis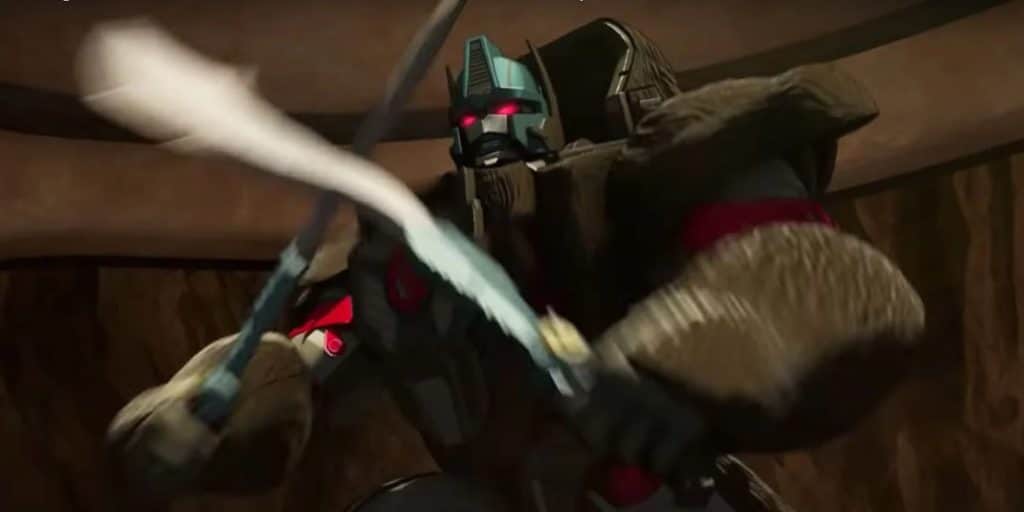 Having crash-landed on Earth, the Autobots and Decepticons are confronted by two rival Cybertronian factions from a future that their conflict has inadvertently created, as the heroes and villains of the classic BEAST WARS: TRANSFORMERS series make their WAR FOR CYBERTRON debut. Now the Autobots must team up with the Maximals to confront the Decepticons, who have joined forces with the Predacons, in the race to find the missing AllSpark. However, the Predacons are in control of the Golden Disk, a mysterious artifact which has a personal connection to Megatron and gives him an untold advantage over his enemy, Optimus Prime. Which faction will triumph in the final battle that will decide the fate of Cybertron's future?
Transformers: War For Cybertron: Kingdom rolls onto Netflix July 29, 2021 and is set to conclude the War For Cybertron trilogy.  What did you think of the previous War For Cybertron installments?  Have you been a Transformers fan since their arrival in the 1980s or did you become one after the film series?  Who's your favorite Autobot and Decepticon?  Let us know in the comments below and on our Twitter.
KEEP READING: TRANSFORMERS: BEAST ALLIANCE: LIVE-ACTION BLOCKBUSTER GETS WORKING TITLE AND EXPLOSIVE NEW STORY DETAILS REVEALED: EXCLUSIVE