Cobra Kai fans, rejoice! We will be seeing a lot more of Johnny, Daniel, and their students in the future. We're way ahead of the fourth season premiere and Netflix has already opted to give season 5 the green light. That's right, Netflix has already renewed Cobra Kai for a fifth season.
Months ahead of season 4's arrival in December and Netflix has already renewed Cobra Kai for a fifth season, looks like Netflix is more eager to see more of the bromancing karate rivals than we are.
The series continues to expand on the rivalry/bond between Johnny Lawrence and Daniel Larusso and how their lives are intertwined through Karate, the kids they influence, and of course the mutual hatred of their nemesis, Kreese. Johnny and Danny may not be brothers by blood, but they are indeed brothers forged by a bond through Karate among other factors, they just don't know it.
Cobra Kai Kicks Its Way Into Season 5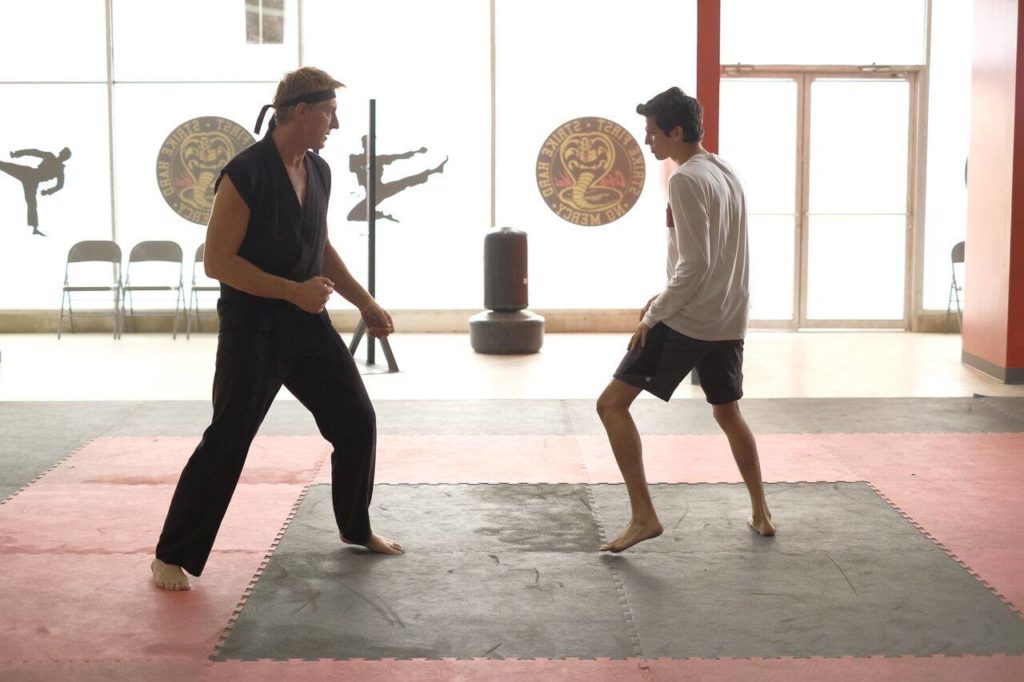 Cobra Kai was originally developed as a YouTube Red series before Youtube diverted from producing original content, and was picked up by Netflix as of its third season. There, its success has made it a household name for many viewers.
The series successfully revisited the Karata Kid trilogy for old fans and new fans alike. It expanded on the lore and relaunched William Zabka, and Ralph Macchio back into stardom. Many of the show's young actors have also arisen to fame due to the show's enormous success.
Are you excited for Cobra Kai season 5? Where would you like to learn Karate, Cobra Kai, Miyagi Doh, or "Eagle Fang"? Let us know in the comments. If you like what you've read, and can't wait for more, follow us on our social media.
KEEP READING: XOLO MARIDUEÑA TO STAR AS BLUE BEETLE FOR INTRIGUING NEW HBO MAX FEATURE FILM
Source: IGN, Twitter, via Multiverse