Dear Evan Hansen is the newest Broadway musical turned film. Dear Evan Hansen is directed by Stephen Chbosky an author, screenplay writer, and director. Steven Levenson who wrote the book for the original Dear Evan Hansen stage musical returned to write the screenplay adaptation
The Illuminerdi had the opportunity to participate in a roundtable interview with the director and writer of Dear Evan Hansen. During the roundtable interview, Steven Levenson revealed that an aspect of Dear Evan Hansen is based on a social media hoax that he heard about when first working on the book for the musical.
"Well, you know, when we first started writing this show together there was, I wish I knew the name of the person, but there was a I believe he was a Christian Rock musician who was ostensibly dying of cancer and went through this very long process. Like, lost all this weight, lost his hair, still performing these concerts. And people were incredibly moved by him and by his story and by his music.

And it turned out to be a hoax. Like the whole thing he wasn't sick. He was fine. But it was something for us, what stuck with me certainly was the people that responded to him and to that story. Even though it wasn't true, it was still real what they experienced. There was still a real connection and a real sense of community that they found. And a real sense of belonging and meaning. And so that paradox to me remains a really interesting one."
RELATED: DEAR EVAN HANSEN: AMANDLA STENBERG ON RELATING TO HER CHARACTER AND BEN PLATT REVEALS THE IMPACT OF THE MUSICAL ON HIM
Dear Evan Hansen director Stephen Chbosky related this story directly to the fundraiser to rebuild the orchard in the musical and film. Chbosky talked about the difficult task of making the orchard fundraiser real and authentic even though it is built on the initial lie in Dear Evan Hansen.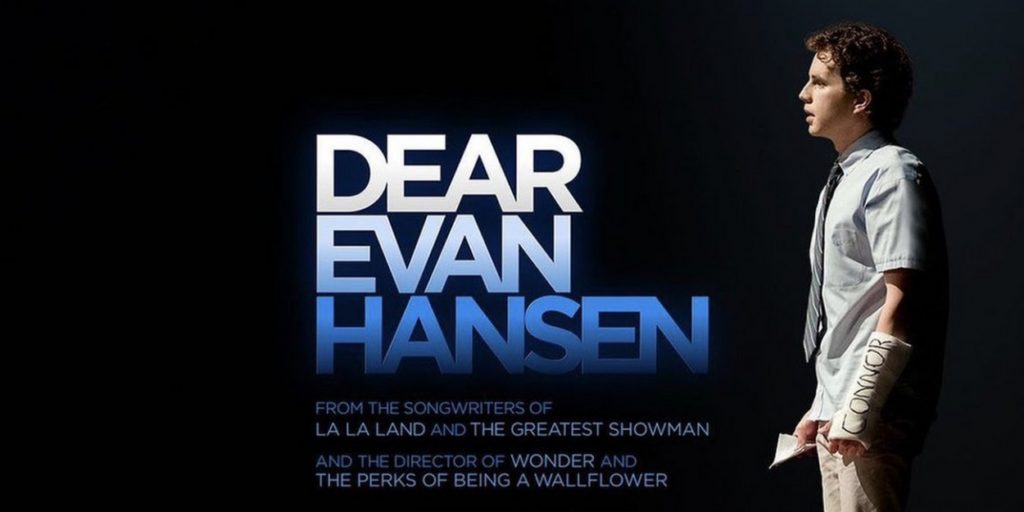 "The one thing I felt watching the show, but then when we were working together on the movie, was I remember asking you for certain lines of like, is there a way to justify because I didn't want anyone to feel that the orchard was a hoax. That it was a fraud. Like a hundred thousand dollars was raised. That people gave their money for this idea.

And I thought on one level that's fraud and that's very, very dark, but I was like, the thing is the orchard isn't a lie. Connor's love of the orchard isn't a lie and I love there's little extra things that you added to just make people know, no this was ok. Like that people's grief and the way that they connect to grief is not false even if the story itself is. So, I thought you handled that really well."
RELATED: EXCLUSIVE INTERVIEW: DEAR EVAN HANSEN DIRECTOR REVEALS WHAT POWERFUL MESSAGES HE HOPES AUDIENCES TAKE AWAY FROM THE FILM
The cast of Dear Evan Hansen have a diverse background as performers with actors from sitcoms and award-winning films to Broadway star Ben Platt. Dear Evan Hansen director Stephen Chbosky talked a bit about forming the cast and why he likes how diverse their experience as actors is. Chbosky explained how the different backgrounds helped to enhance not only each actor's performance, but what they brought out in their fellow cast members.
DEAR EVAN HANSEN DIRECTOR BREAKS DOWN HOW THE DIFFERENT EXPERIENCE OF EACH CAST MEMBER ADDED TO THE FILM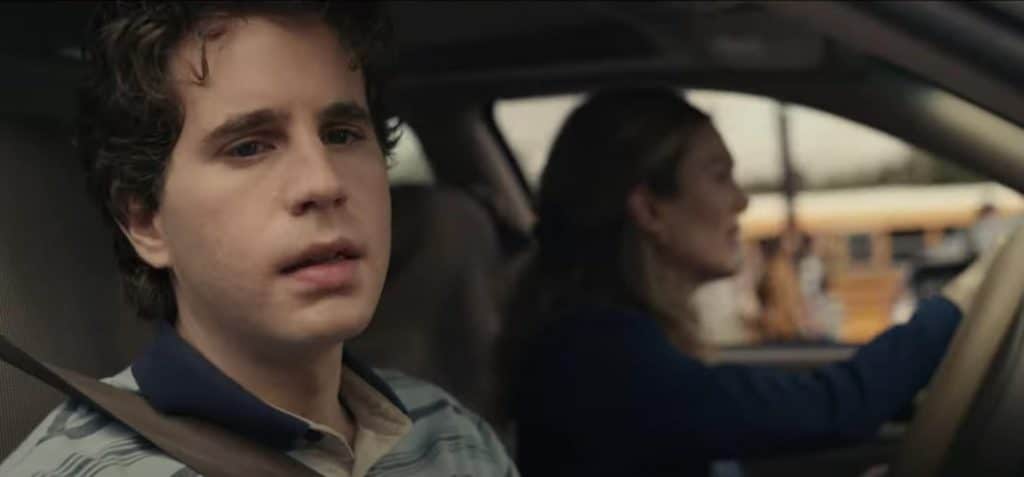 "The fundamental job I felt as a director was to make the atmosphere very comfortable for the actors. This is a very emotional show as we all know. The writing is stunning and they have to go there. There's no doubt about it. So, I kind of put together the cast. I'll put it this way, everybody in the cast has a different backstory as a performer. Nick Dodani, for example as Jared, he's a standup comic. That's a completely different thing then Kaitlyn Dever who grew up on a sitcom.

Completely different then Ben Platt who's done like a million Broadway shows. Different from Julianne and Amy who grew up more in the movies, but I think Amy did dinner theater for God's sakes. Amandla of course has her movie. And Colton he's done everything from TV, although I think this might have been his first film. And Danny Pino, my God he does procedurals, he did procedurals for CBS and NBC.

These are all different ways of learning acting and what I love about putting actors together is when you feel like, ok, I love that Kaitlyn learned her craft mostly on a sitcom. Because I knew inherently oh, that'll be really cool because she's gonna bring a lightness, she's gonna bring an understanding of the space. Because her whole thing it's like theater. I mean the multi camera is like theater. Ok, I think that's gonna work well with Ben.

And then, oh you know Julianne she's so naturalistic. You know what I think that's gonna bring out a really nice delicate balance with Ben. It's just, there's a way when you have great actors like this they listen to each other and they find tone together. So, I was very careful in choosing every person for that reason and it was a delight watching them do it."
Dear Evan Hansen features a cast full of actors with vastly different experiences and training as performers. It's fascinating how Chbosky used their training to bring out different strengths from other actors. The actors in Dear Evan Hansen also have vastly different levels of experience when it comes to singing which likely was another way that one performer could bring out something unexpected in their co-stars. This look into not only Chbosky's thought process, but the collaborative mentality that is built into the production is an interesting glimpse behind the curtain for fans.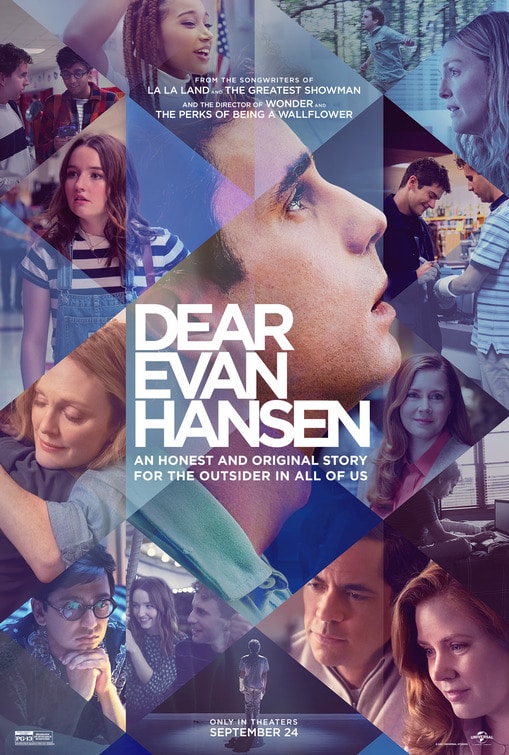 Dear Evan Hansen hits theaters September 24, 2021. Are you going to see Dear Evan Hansen in theaters? Are you a fan of the original Dear Evan Hansen show? Leave your thoughts in the comments below or on our social media.
KEEP READING: EXCLUSIVE INTERVIEW: DEAR EVAN HANSEN DIRECTOR EXPLAINS ADAPTING THE MUSICAL AND WORKING WITH "BROADWAY LEGEND" BEN PLATT