Superman is known as Earth's greatest champion and has always been a hero to all. But after being pushed too far, he is finally the villain of the story. A new adaptation of the Injustice DC storyline is coming in animated form and we have a new trailer to celebrate.
The movie is based on the popular video game of the same title, which was a huge success and led to its follow-up Injustice 2. The game has also spawned comic books to tell an extended story. Let us look at the trailer and break it down.
Injustice Official Trailer
Injustice tells the story of what happened when Superman loses his world, his wife, unborn son and the city of Metropolis, at the hands of the Joker. After the losses, Superman becomes everything he does not believe in and changes the hero game greatly. Heroes will choose sides and a war between the resistance and the movement begins.
The animation style of Injustice is very crisp, the designs of the heroes really show off the characters and seems like they come straight of the pages. Another highlight from the Injustice trailer is the DVD's cover showing off the trinity of the Justice League: Batman, Superman, and Wonder Woman as they battle one another. The movie is set to be an impressive addition to the new DC animated movie universe and will definitely be a film to watch in October.
The movie will be a rated R for bloody violence and will be yet another animated release to be rated R in DC along with Justice League Dark and Batman: Soul of the Dragon. The voice cast for the movie includes Justin Hartley who returns to the DC universe after playing Green Arrow in the Smallville for four years and now he will be the voice of the Man of Steel. Anson Mount will voice the Dark Knight, and Kimberly Brooks voices Lois Lane among other notable voice talent.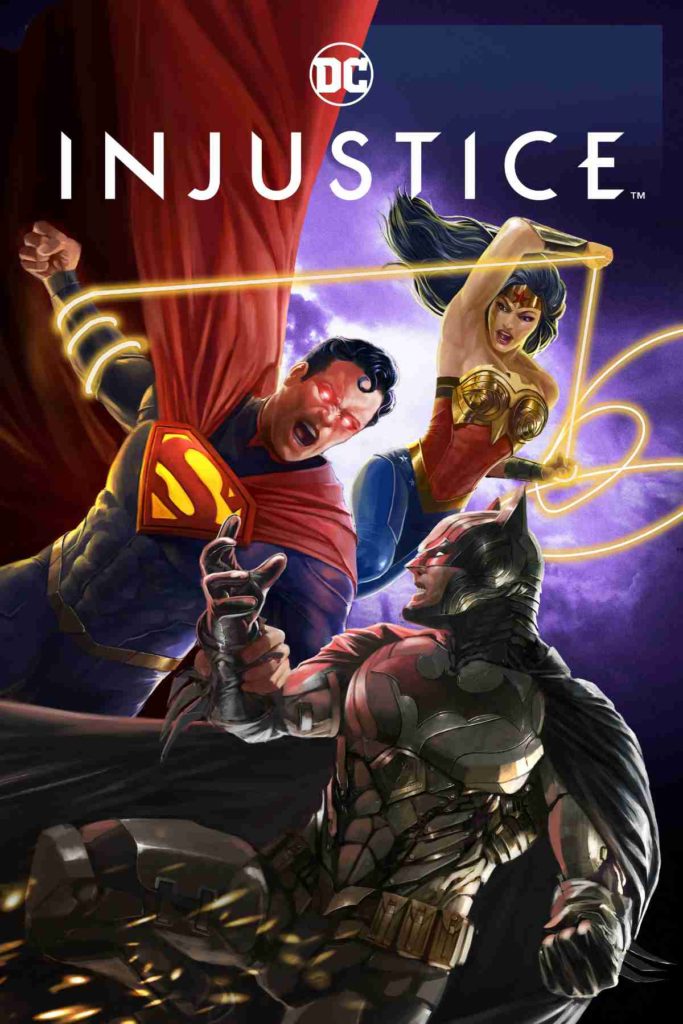 Injustice is set to release on digital and on Blu-ray on October 16th, 2021. No details have been shared yet about the extras that will come with the physical copies. Will you be buying this movie? Will you go back and play the first Injustice game again? Make sure you comment below and on our social media channels and keep your capes pressed with The Illuminerdi for more news and content.
KEEP READING: WHY BATMAN BEYOND: RETURN OF THE JOKER NEEDS TO SPIN OUT OF THE FLASH
Source: DC