Noah Jupe and Jaeden Martel have separately battled sound-seeking aliens and demonic clowns, but now they're joining forces to vanquish vampires in Warner Bros.' reboot of The Lost Boys. 
Randy McKinnon (who's also writing the upcoming Static Shock movie) will pen the Lost Boys script while Jonathan Entwistle is sinking his teeth into the director's chair. 
RELATED: VENOM: LET THERE BE CARNAGE GETS NEW CHARACTER POSTERS
Producers include Brian Kavanaugh-Jones, Fred Berger, Zac Frognowski, and Josh Glick.  As of this writing, little is known of the reboot other than it being set in the modern day.
History of Lost Boys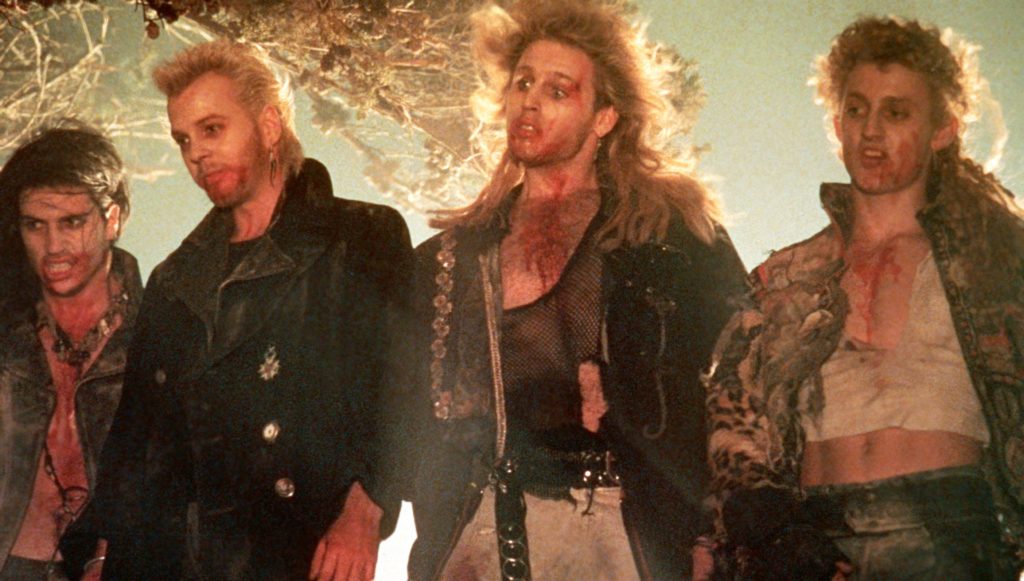 The 1987 original film made a splash with a cast overflowing with sexy '80s heartthrobs: Coreys Haim and Fogelman, Jason Patric, Kiefer Southerland, Jami Gertz, and Alex Winter, with adult roles being handled by industry greats Edward Hermann, Diane Wiest, and Bernard Hughes. 
Along with all that eye-catching talent, the film's soundtrack also carried tunes by INXS, Echo and the Bunnymen, Roger Daltrey, and Lou Gramm.  2 direct-to-DVD sequels were released before quickly being banished to the bad sequel caves: Lost Boys: The Tribe in 2008 and Lost Boys: The Thirst in 2010, both of which saw the return of Haim. 
The original Lost Boys was directed by Joel Schumacher and has retained a classic status to this day for its mixture of humor with campy horror.  Let's hope this upcoming remake doesn't bite.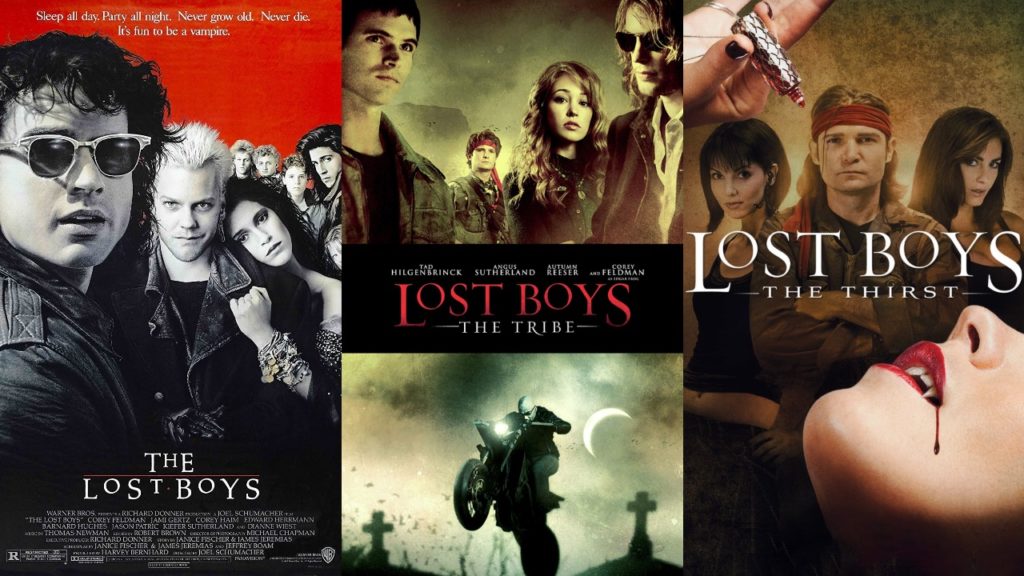 What are your thoughts on the casting for the Lost Boys reboot?  Have you seen the original film?  What's your favorite movie directed by Joel Schumacher?  Let us know in the comments below and on our Twitter.
KEEP READING: THE FOREVER PURGE: MEXICAN AUTHENTICITY INSPIRED THE TERRIFYING MASKS
Source: The Hollywood Reporter