Halloween Ends star Jamie Lee Curtis revealed how she thinks audiences will respond to the upcoming horror movie in an interview with The Illuminerdi.
With Halloween Kills right around the corner, arriving in theaters and on Peacock on October 15, Jamie Lee Curtis and the whole cast and crew have recently been promoting the film through interviews and press junkets.
The Illuminerdi was able to speak with Curtis about not only Halloween Kills, but it's sequel Halloween Ends as well.
HALLOWEEN ENDS: JAMIE LEE CURTIS CALLS THE FILM "SHOCKING" & "BEAUTIFUL"
"…He [David Gordon Green] sort of alluded to the third one, which is going to shock people. It's going to make people very angry. It's going to stimulate people. People are going to be agitated by it. And it is a beautiful way to end this trilogy. Now that's all I kind of knew from David. Only recently have he and I started to talk a little bit post-Venice film festival a little bit about the movie, a couple little tweaks that I've offered, but very little that you know, this man makes great movies. I just have to stay out of the way."

-Jamie Lee Curtis
There's a lot to unpack here, particularly in regards to Halloween Ends being agitating, stimulating, and angering. The Halloween franchise has wandered off the beaten path multiple times in the past, leaving fans feeling irritated and upset. Could Ends follow in the disappointing footsteps of prior installments like Halloween: Resurrection or Halloween: The Curse Of Michael Myers?
Curtis also makes a point to state that despite how shocking and upsetting some viewers may find Halloween Ends to be, she considers it to be a beautiful conclusion to Blumhouse's Halloween Trilogy. The Blumhouse Halloween timeline consists of the original Halloween (1978), Halloween (2018), Halloween Kills (2021) and Halloween Ends (2022). The 2018 film won near universal acclaim as a return to form for the Halloween franchise, with many critics heralding Halloween (2018) as one of the greatest slashers of all time.
RELATED: THE FOREVER PURGE EXCLUSIVE INTERVIEW: WRITER JAMES DEMONACO REVEALS NEW THRILLER WAS ORIGINALLY A LOVE STORY
Those are some big shoes to fill, and hardcore Halloween fans expect nothing less than the beautiful conclusion Curtis speaks of. Jamie Lee Curtis originally starred in Halloween and Halloween II before stepping away from the franchise for nearly two decades. Before reprising her role in the new Blumhouse Halloween trilogy, Curtis returned for Halloween: H20: 20 Years Later and it's sequel, the aforementioned Halloween: Resurrection.
HALLOWEEN ENDS: A BETTER EXPERIENCE FOR CURTIS THAN HALLOWEEN: H20: 20 YEARS LATER
H20 received mostly positive reviews from critics, and has some redeeming elements. Regardless, Curtis does not look back on H20 and Ressurection fondly.
"H20 started out with best intentions, but it ended up being a money gig…The film had some good things in it. It talked about alcoholism and trauma, but I ended up really doing it for the paycheck."

-Jamie Lee Curtis, speaking with Variety
That's not exactly what one would call a beautiful conclusion to a trilogy. At the very least, we know that Curtis appreciates the ending to this iteration of the Halloween franchise more than her previous return as Laurie Strode.
One core difference between the H20 timeline (Halloween (1978), Halloween II, H20, Halloween Resurrection) and the new, ongoing Blumhouse timeline is the connection between Michael Myers and Laurie Strode. In the H20 version, Laurie and Michael are siblings tied by blood. In the Blumhouse timeline, the two are connected only by the horrific events of the original film.
RELATED: FRIED BARRY EXCLUSIVE INTERVIEW: DIRECTOR TALKS ABOUT HIS UNIQUE TWIST ON ALIEN ABDUCTION STORY
Blumhouse made a point to let fans know the blood connection would be dropped from as early on as the first trailer for Halloween (2018). "No, it was not her brother – that's a thing people made up," said Andi Matichak's Allyson Nelson, Lauries granddaughter. Could a massive retcon explain why Curtis expects an angered response from the audience of Halloween Ends?
HALLOWEEN ENDS: WILL THE TRILOGY RETCON LAURIE STRODE AND MICHAEL MYERS' RELATIONSHIP?
While the chances that the Blumhouse Halloween franchise turns tail and reintroduces the controversial sibling relationship between Laurie and Michael are slim, it is a legitimate possibility. In every version of the Halloween timeline except for the current version, the two were related.
The heritage plot point was introduced in John Carpenter's original Halloween II, and became a focal point of the franchise from then on all the way through Rob Zombie's polarizing Halloween II (2009). The sixth installment in the franchise, Halloween: The Curse Of Michael Myers revealed that Michael's power comes from an ancient curse that compels him to murder everyone in his bloodline. The Curse Of Michael Myers is almost universally reviled by fans and critics alike.
RELATED: ICYMI: A NEW HALLOWEEN KILLS TRAILER DROPPED & WE BREAK IT DOWN
The true meaning behind Jamie Lee Curtis' comments on Halloween Ends will not be known until October 2022, when the film arrives. Michael Myers fans will know a great deal more about where the franchise is headed this Friday, when Halloween Kills debuts in theaters and on Peacock. Hopefully the upcoming installments are more beautiful than agitating, but only time will tell.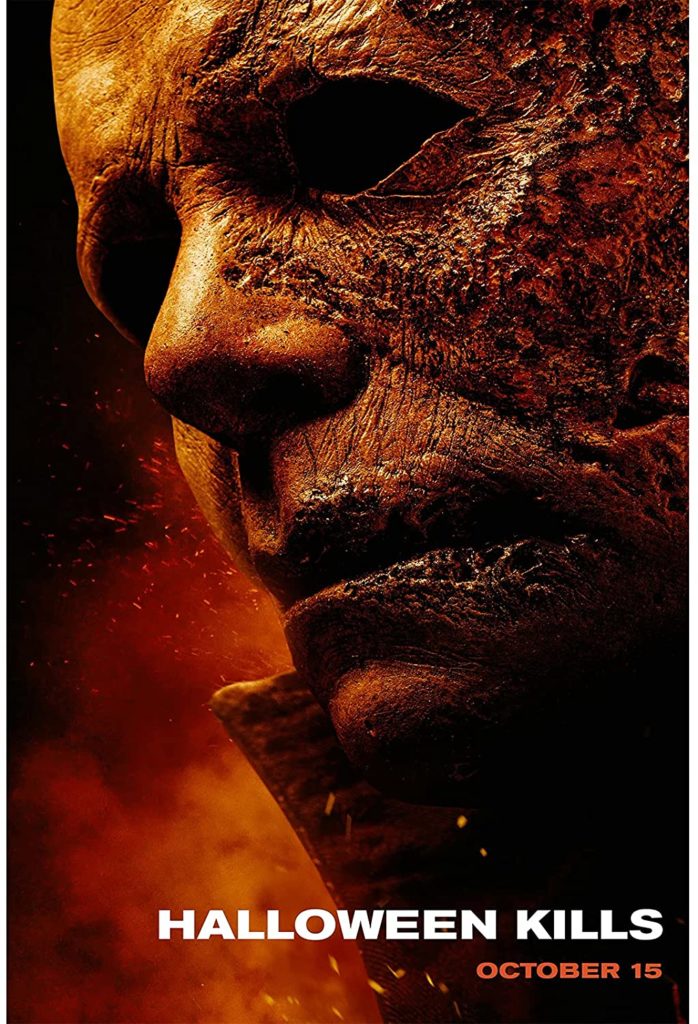 Halloween Kills arrives in theaters and on Peacock on October 15. What do you think about Jamie Lee Curtis' comments regarding Halloween Ends? Let us know your thoughts in the comments below or on our social media!
KEEP READING: THE PURGE 6: NEW EXCITING DETAILS ON THE FRIGHTENING STORY FOR THE NEXT INSTALLMENT: EXCLUSIVE