Fans of Kevin Smith's Masters of the Universe: Revelation, the wait is almost over, as Netflix has set a streaming date of November 23rd!
MASTERS OF THE UNIVERSE: REVELATION "I HAVE THE POWER!!!"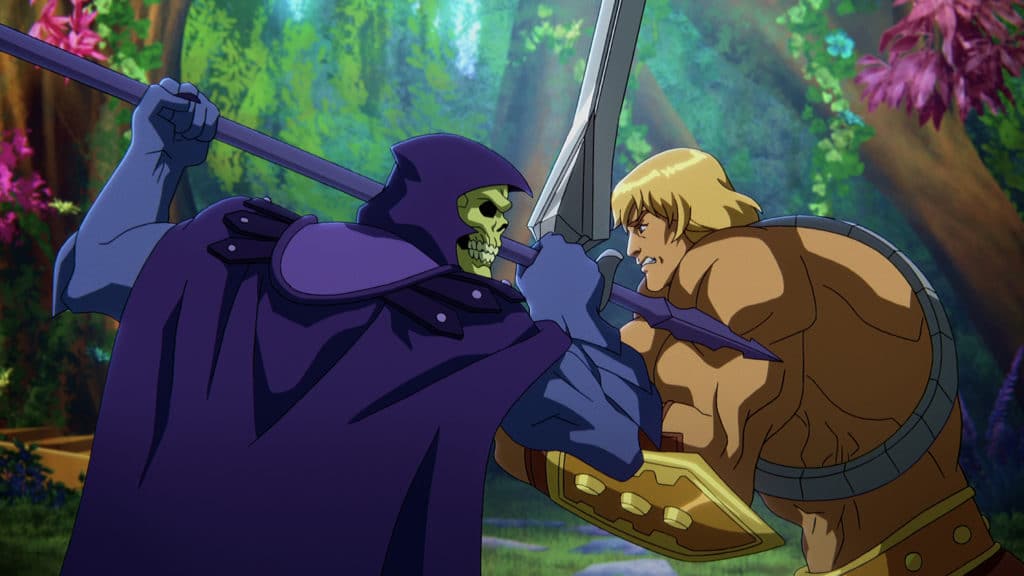 Kevin Smith's highly anticipated Masters of the Universe: Revelation released in July earlier this year, where we gave it a glowing review! After a long four month wait since the first set of 5 episodes, Netflix finally dropped a surprise poster and the release date yesterday on the 'birthday' of the lead character, He-Man himself!
The series revolves primarily around Teela this time around and not He-Man, which caused some… controversy among fans.
Squabbles aside, Masters of the Universe: Revelation features an absolutely massive cast for an animated series. From the legendary Mark Hamill voicing Skeletor himself, to Supergirl's Chris Wood as He-Man and Buffy's Sarah Michelle Gellar as Teela, the cast in the first half of the series did an excellent job, and fans can expect to see more of them soon!
RELATED: THE LEGEND OF VOX MACHINA REVEALS NEW EXCITING TITLE SEQUENCE AND ANNOUNCES SERIES PREMIERE DATE IN 2022
Other cast members of note include Justin Long, Alan Oppenheimer (the original Skeletor!), Jason Mewes, Alicia Silverstone, Tony Todd, Harley Quinn Smith and Kevin Conroy!
Masters of the Universe: Revelation Part 2 releases on Netflix November 23 2021. We are yet to get an official trailer, but fans can expect their first look at the show in the coming weeks. For more on Masters of the Universe and anything and everything pop culture related, be sure to stay tuned to The Illuminerdi!
KEEP READING: MASSIVE IATSE 2021 STRIKE START DATE CONFIRMED AND WHAT IT COULD MEAN FOR THE FUTURE OF HOLLYWOOD