The plot of Black Adam has been shrouded in mystery other than the fact that the film will explore the origins of the titular anti-hero. Aside from Black Adam, the film will also feature a number of other DC characters as a part of the JSA, the Justice Society of America, including Atom Smasher, Dr. Fate, Cyclone, and Hawkman.
In an exclusive interview with The Illuminerdi, Black Adam producer Hiram Garcia talked about what Aldis Hodge brings to the role of Hawkman and reveals what the dynamic will be between the leader of the JSA and Black Adam.
"And that's what's so exciting, is Aldis is an incredible actor. And Hawkman is one of the most beloved characters in the DC universe that I think we've all been waiting to see put on the big screen. And I think what he brings to Hawkman is just a lot more weight than I think initially you would pitch on the character. I mean, Hawkman's always been, I think, portrayed as serious and tough.

But there's a nuance that Aldis brings to it where it's not just tough and gruff, but underneath that performance, you can tell that there's a history of someone who has lived lifetimes and is being challenged by some of those experiences. You can imagine the history that he's had, the amount of times he's been reincarnated. I think Aldis was able to tap into that and provide a nuanced performance that everything he says, there's just a lot of weight behind it because you have an idea if you're familiar with a character. Oh, I have an idea of what's probably loaded behind some of these performances."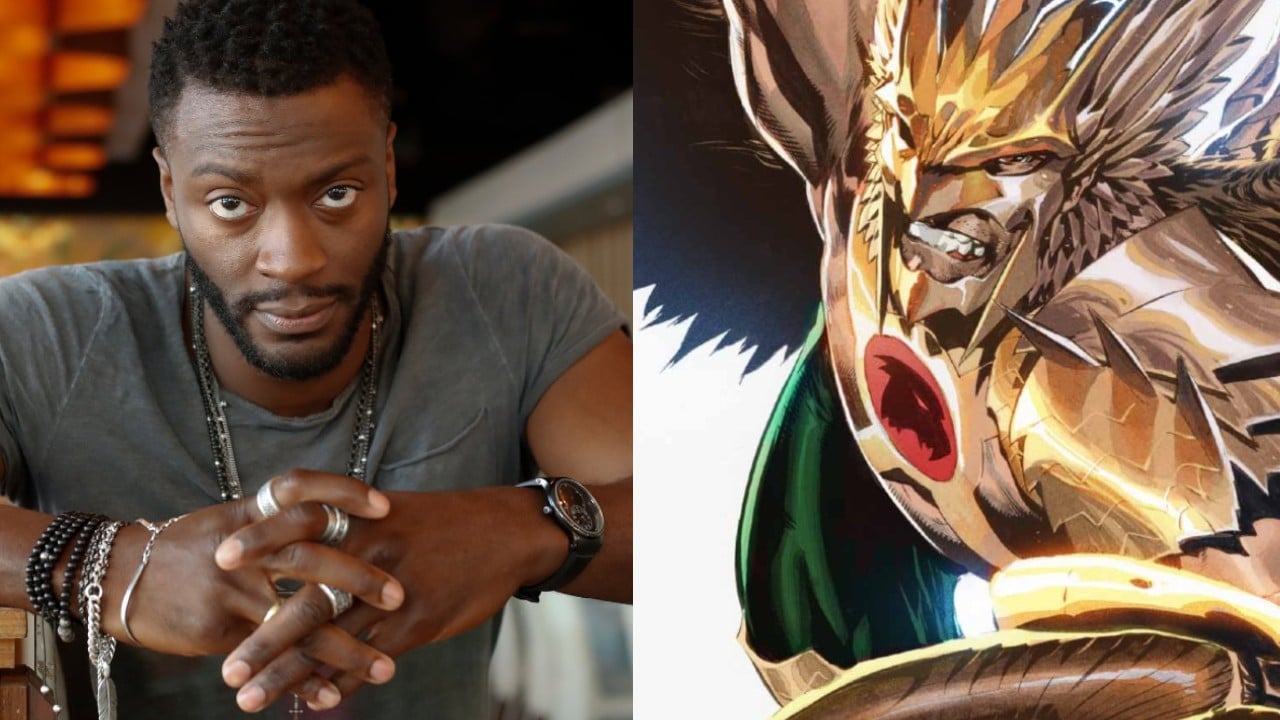 Given Hawkman's origins, it is no surprise the character requires a level of nuance and even gravitas. In the comics Carter Hall, aka Hawkman, is an archeologist and the most recent reincarnation of Ancient Egyptian Prince Khufu. Prince Khufu, along with his love Chay-Ara, was killed by Hath-Set with a cursed Nth metal dagger. As a result the trio are repeatedly reincarnate across time and space. Hawkman is able to fly due to the Nth metal in his suit and the attached wings.  
RELATED: TOP 7 THINGS WE WANT TO SEE AT DC FANDOME 2021
With Aldis Hodge seeming to tap into what it means for Carter to have lived so many lifetimes, and remember them, it's no wonder Hiram Garcia was impressed. Hawkman, and Hawkgirl, have been killed more than once by reincarnations of Hath-Set which could be some of the weight behind the character that Garcia talks about. It also seems possible that some of the weight could come from wherever Hawkgirl is during the events of Black Adam.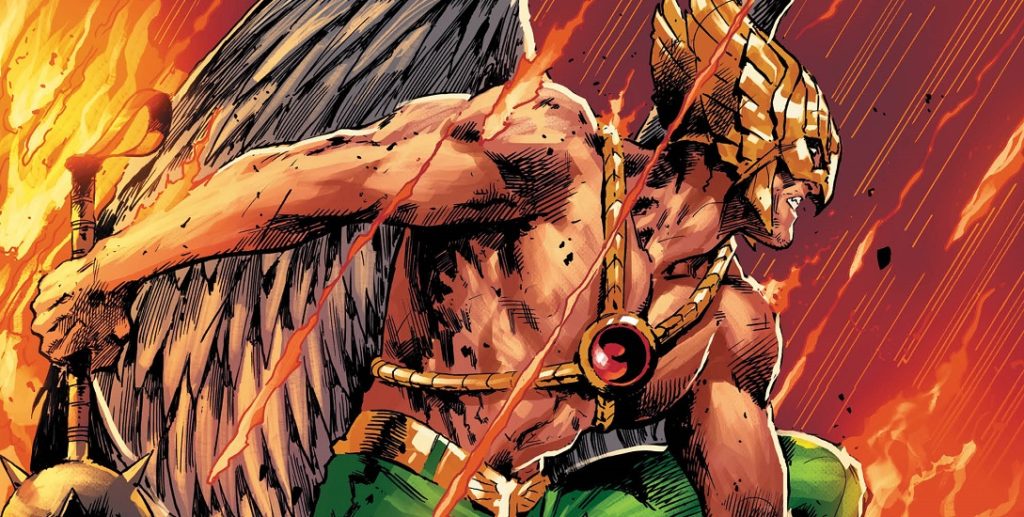 With Hawkgirl not a part of Black Adam, according to Dwayne Johnson, it's possible Carter has yet to find her in this life or more tragically he did, but lost her. Whatever the case maybe it seems like Aldis Hodge was able to bring something to the role of Hawkman that even Garcia wasn't expecting and that seems to be a big part of why the dynamic between Hawkman and Black Adam will be so engaging.
PRODUCER HIRAM GARICA TEASES THE DYNAMIC BETWEEN HAWKMAN AND BLACK ADAM
RELATED: DWAYNE JOHNSON SHARES ANOTHER NEW BLACK ADAM SET PHOTO IN THE SUIT
"I think if you're not familiar with it, as a fan of just meeting Hawkman for the first time, it makes you lean in a little bit more because you're intrigued about, what's going on with this guy? He's leading this team. There's a weight on his shoulders. He's really tough. And look, he knows how tough Black Adam is, but he will never back down from that.

That makes for a really interesting kind of dynamic on-screen when you have these two forces of nature, that Hawkman will never stop coming, no matter what. As someone who has been reincarnated multiple times, we know he has a good chance he'll keep coming back. I think that the energy behind him is just I'm going to keep coming at you no matter what and do what I feel is right. And I think those two counterpoints in a film like this make for something explosive on-screen."
A character steeped in not only reincarnation, but remembering the lives he has lived makes Hawkman an especially interesting character. Hawkman is the definition of an old soul, as is Black Adam, which already set them up to be an interesting pair of characters. Another aspect of the characters that could be interesting is the fact that both characters are tied to Ancient Egypt with Black Adam being a slave while Khufu, now Carter Hall, was a Prince which could add another layer of conflict. This could also explain how Hawkman knows how dangerous Black Adam is even after the anti-hero was imprisoned for 5,000 years.
With Hiram Garcia teasing two extremely powerful characters refusing to back down Hawkman and Black Adam already have a compelling dynamic before the film has even been released. One thing worth noting is that Hiram Garcia says Hawkman "will never stop, no matter the cost."
RELATED: DID TOM HOLLAND JUST SAY SPIDER-MAN NO WAY HOME IS THE END OF THE FRANCHISE?
Garcia then immediately referred to Hawkman's continued reincarnation, "As someone who has been reincarnated multiple times, we know he has a good chance he'll keep coming back." Could this mean Hawkman is willing to make the ultimate sacrifice to take down Black Adam or simply that Carter Hall is cognizant of the possibility every time he goes up against Black Adam making him a bit more fearless? Whatever the case may be Hiram Garcia's praise of Aldis Hodges' performance points to an exciting big screen debut for Hawkman.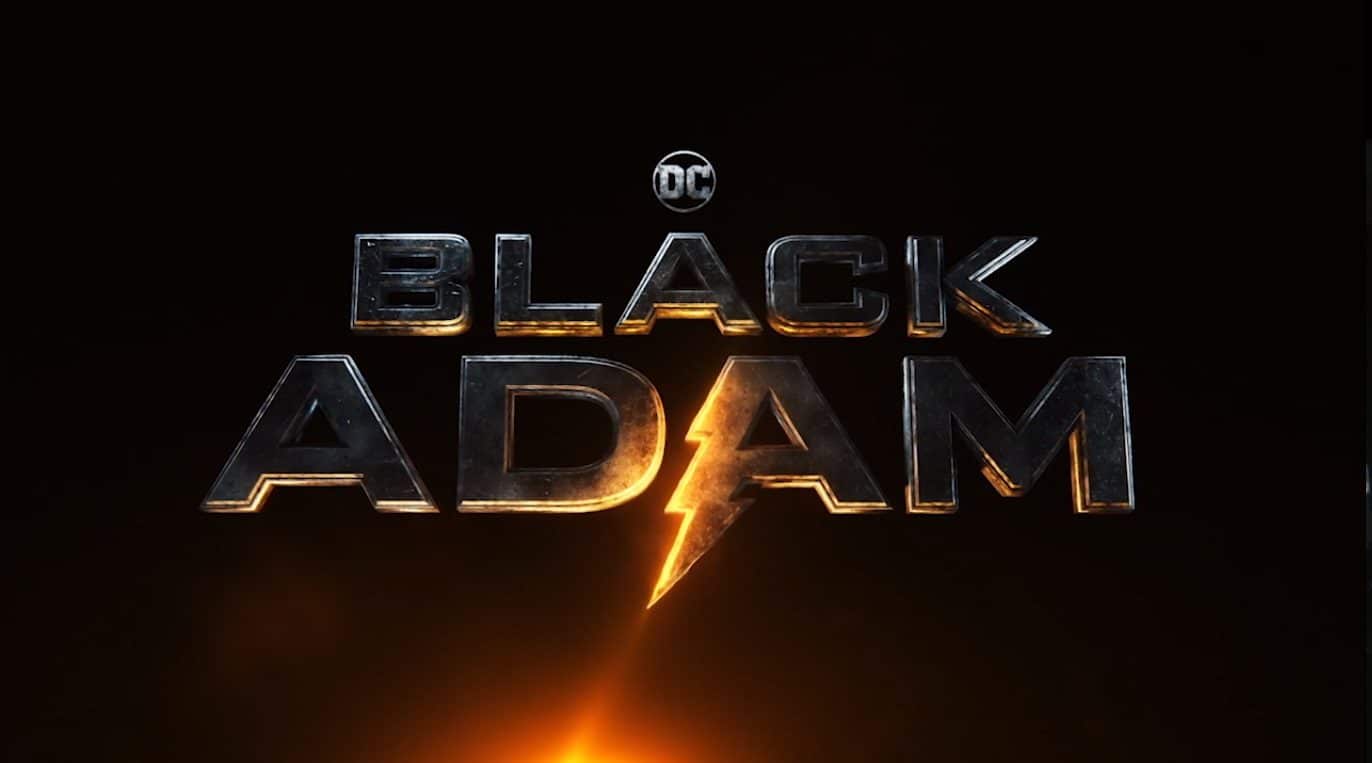 Black Adam is scheduled to hit theaters July 29, 2022. Are you excited to see Hawkman leading the JSA? What do you think about the dynamic Garcia teased about Hawkman and Black Adam? Leave your thoughts in the comments below or on our social media and check back with The Illuminerdi for more DC and Black Adam news.
KEEP READING: 7 DC CHARACTERS WE WOULD LOVE TO SEE JAMES GUNN TACKLE FOR HIS NEXT PROJECT