With Spider-Man: No Way Home two months away fans are hyped for Spidey's third film set in the Marvel Cinematic Universe. With the film being now considered a Multiverse film it just adds into the hype. However with recent reports from the film's stars and cast, No Way Home could be the final Spider-Man solo film set in the Marvel Cinematic Universe.
Spider-Man himself, Tom Holland, and co-star Zendaya explained that No Way Home is the end to the series and has a feeling of finality. Holland even explained that he and some of his co-stars became very emotional during a certain scene, that could be the final shot they filmed. The confusion only intensified when Holland could not fully explain if it was the final solo appearance that we will see of his version of Spider-Man in the Marvel Cinematic Universe. But we do know that this will be the final film in the recent trilogy. There is still a chance that Holland's version of Peter Parker can still have more potential solo films, but this time in Sony's Spider-Man Film Universe.
Is Spider-Man 4 In The Works?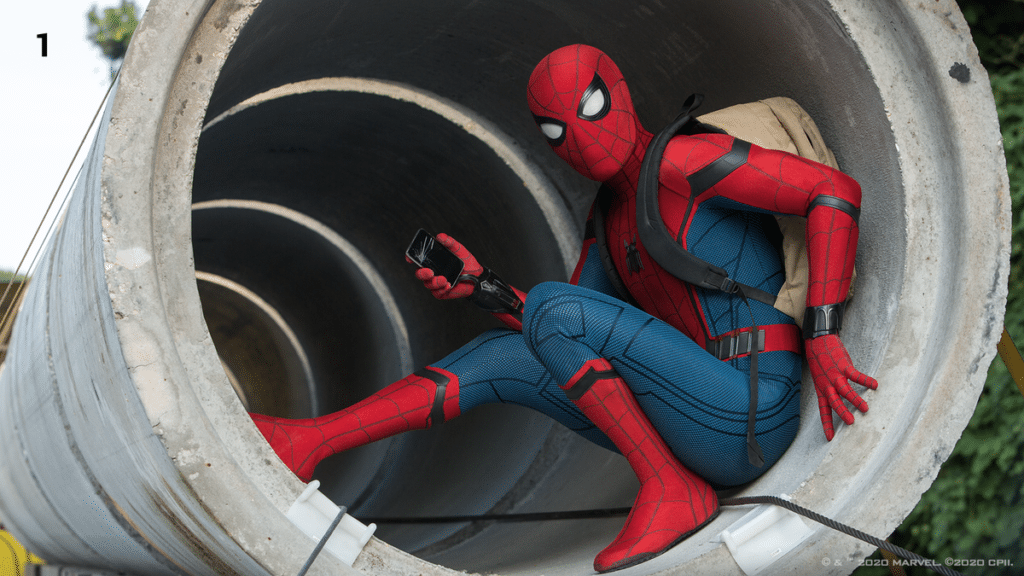 With the Venom films and other projects related to Spider-Man lore considered part of a live-action Spider-Verse film universe. Now Sony might have teased us a potential new Spidey related film.
RELATED: ETERNALS SPOILER-FREE REVIEW: AN AMBITIOUS VISUAL FEAST
Earlier this week Sony announced two new Marvel Movies coming in 2023. Now again it's early to speculate as those two Sony produced Marvel films might be a sequel to Venom: Let There Be Carnage, and Kraven The Hunter. But there is still a possibility it could be a solo film featuring Holland's Spider-Man.
During Holland's recent interview with Entertainment Weekly he explained:
"We were all treating [No Way Home] as the end of a franchise, let's say…I think if we were lucky enough to dive into these characters again, you'd be seeing a very different version. It would no longer be the Homecoming trilogy. We would give it some time and try to build something different and tonally change the films. Whether that happens or not, I don't know. But we were definitely treating [No Way Home] like it was coming to an end, and it felt like it."
So fans should expect No Way Home to be the final solo film for Spider-Man in the Marvel Cinematic Universe, but not his final appearance. As it's expected that Holland Spider-Man will make an appearance in an upcoming Avengers style film or a Sony produced Marvel film.
OFFICIAL SPIDER-MAN: NO WAY HOME PLOT SYNOPSIS
For the first time in the cinematic history of Spider-Man, our friendly neighborhood hero is unmasked and no longer able to separate his normal life from the high-stakes of being a Super Hero," "When he asks for help from Doctor Strange the stakes become even more dangerous, forcing him to discover what it truly means to be Spider-Man.
Spider-Man: No Way Home is set to be released exclusively in theaters on December 17, 2021. The film will star Tom Holland, Zendaya, Benedict Cumberbatch, Jacob Batalon, Marisa Tomei, J.B. Smoove, Benedict Wong, Alfred Molina, and Jaime Foxx. The film is written by Chris McKenna and Erik Sommers, along with cinematography by Mauro Flore and music by Michael Giacchino. No Way Home is produced by Kevin Feige and Amy Pascal. No Way Home is directed by Jon Watts. What are you most excited to see in the Spidey's next adventure? Let us know in the comment section or over on our social media!
KEEP READING: SPIDER-MAN: NO WAY HOME STILLS SHOW DOC OCK IN PURSUIT
Source: ComicBook