Only Murders In The Building is Hulu's star studded murder mystery comedy with Steve Martin, Martin Short, and Selena Gomez as the intrepid amateur detectives. The trio managed to solve their first mystery, the murder of Tim Kono, but somehow have gotten themselves into even more trouble. After catching the killer, the trio was arrested for a different murder with Charles (Steve Martin) and Oliver (Martin Short) finding Mabel (Selena Gomez) in her apartment, covered in blood, kneeling over the body of one of their neighbors, Bunny, who had been stabbed with one of Mabel's own knitting needles.
The finale ended with Charles, Oliver, and Mabel arrested and walked out of the building with their neighbors and high-profile true crime podcaster, Cinda Canning (Tina Fey), watching. Only Murders In The Building has set up an exciting new mystery for the second season with even more pressure on the amateur detectives as they likely need to find a way to clear their names by solving the case and discovering the identity of the actual killer.
RELATED: BLACK ADAM PRODUCER TEASES DOCTOR FATE'S DYNAMIC WITH HAWKMAN AND THE JSA: EXCLUSIVE
We at The Illuminerdi have managed to discover some interesting casting information that could shed light on what fans can expect from the upcoming second season of Only Murders In The Building. Only Murders In The Building is looking to cast three new characters including Lucy, the daughter of Charles' ex-girlfriend, who he has clearly missed throughout the first season.
NEW CHARACTER DESCRIPTIONS FOR ONLY MURDERS IN THE BUILDING SEASON 2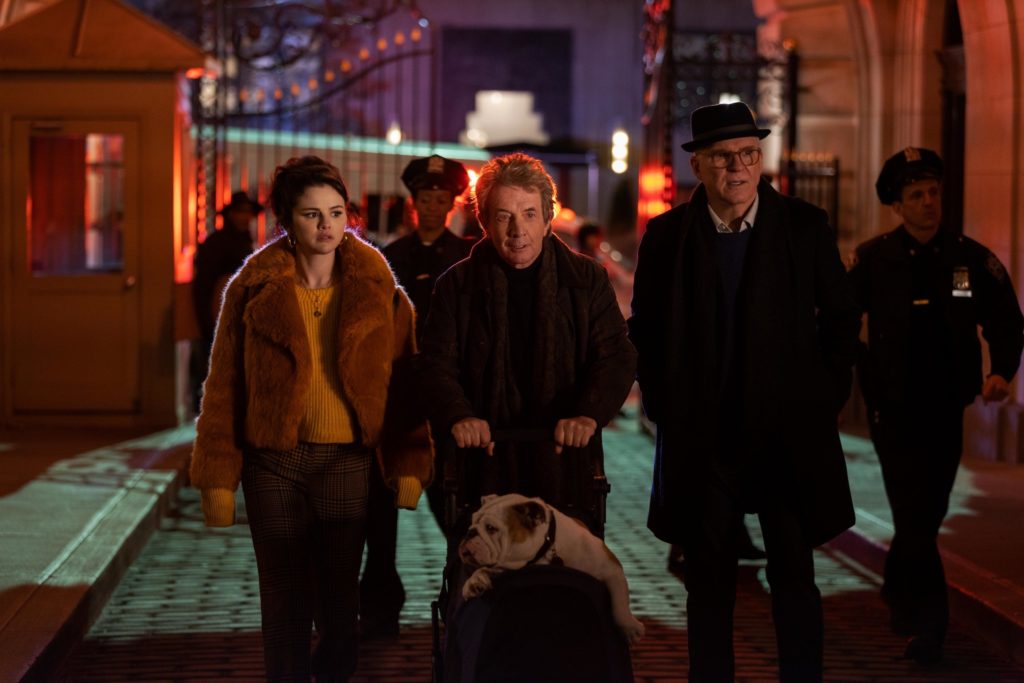 Lucy should be an especially interesting addition to the series with Only Murders In The Building looking to cast a woman 18 years or older of any ethnicity to play 16 years old. Lucy is described as a sharp and inquisitive teenager. Charles became a father figure to Lucy when he and her mother were dating and helped raise her during her formative years only to be abruptly cut off from his life when her mother left him. Lucy reenters Charles' life, but is no longer the little girl that Charles knew. However, she may hold the key to solving their current case. Lucy will be a recurring guest star in season 2 of Only Murders In The Building.
RELATED: BLACK ADAM PRODUCER HIRAM GARCIA TEASES THE EXCITING DYNAMIC BETWEEN HAWKMAN AND BLACK ADAM: EXCLUSIVE
Only Murders In The Building is also looking to cast a character named Nina Kim, they are looking to cast an Asian or South Asian woman in her 30s. Nina is described as gorgeous, affluent, very pregnant, and powerful. Nina has a take no prisoners pragmatism in order to get what she desires. With Bunny gone, Nina is taking her chance to become the new Board President of the Arconia and she is willing to do whatever it takes. Nina's desire to take Bunny's position makes her a prime suspect for the trio's new case. Nina Kim is a recurring guest star for Only Murders In The Building season 2.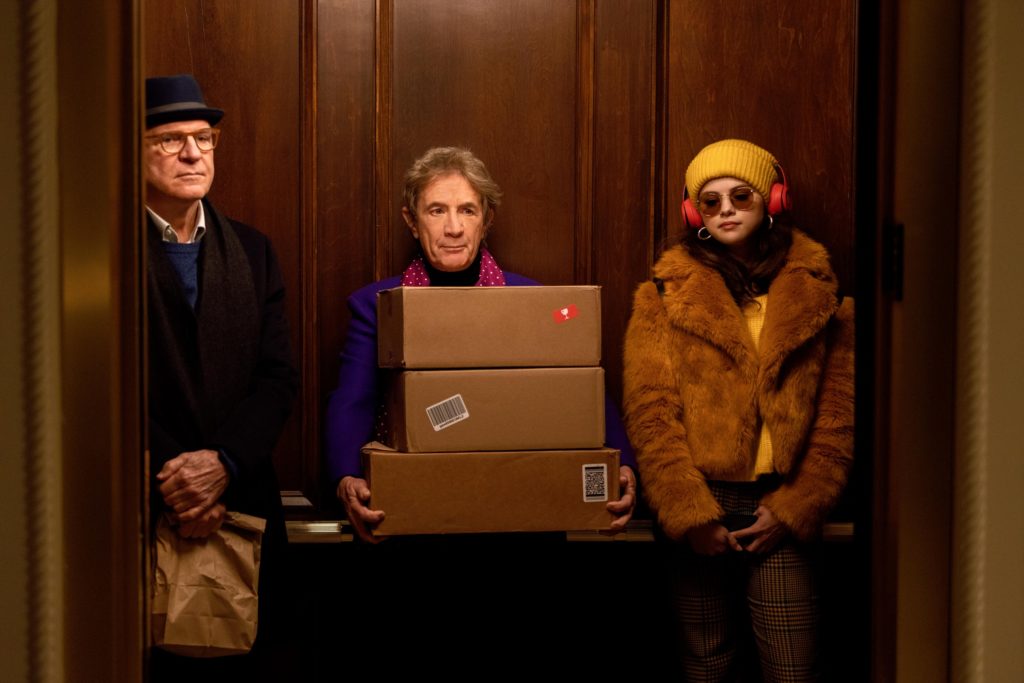 Only Murders In The Building is also looking to cast a new series regular named Alice. They are looking to cast a British woman of any ethnicity in her early 30s. Alice is described as a sophisticated and astute artist who is fairly well-connected in the art world of Manhattan considering her young age. She founded the Third Arm Gallery and Collective, launching her reputation as a curator. Alice has built a reputation in creating exclusive safe spaces for artists to work together and build up their skills. Alice is as alluring as she is skilled and is at the top of everyone's need-to-know list.
RELATED: THE PURGE 6: NEW EXCITING DETAILS ON THE FRIGHTENING STORY FOR THE NEXT INSTALLMENT: EXCLUSIVE
Lucy coming into the picture should bring out a new side of Charles especially after he was recently burned by Jan. While Charles, Oliver, and Mabel may have solved Tim Kono's case the stakes are even higher when it comes to Bunny's murder. With their names and freedom on the line season 2 of Only Murders In The Building is set up to be even more, hilarious, twist filled, and ridiculous than the first. And with these new characters added into the mix it is sure to be a wild ride.
The entire first season of Only Murders In The Building is available now on Hulu. What did you think about the season 1 finale of Only Murders In The Building? Are you excited to meet Lucy is season 2 of Only Murders In The Building? How do you think the intrepid trio will get out of trouble in season 2? Leave your thoughts in the comments below or on our social media and check back with The Illuminerdi for more Hulu and Only Murders In The Building news.
KEEP READING: BATGIRL: SHAZAM COSTUME DESIGNER WOULD LOVE TO DESIGN HER COSTUME