A new teaser for Disney Pixar's Lightyear is here and it looks like the animated cross-pollination of Interstellar, Ad Astra, and just a pinch of Guardians of the Galaxy.  Check it out below:
We still have little clue as to the plot for Lightyear, but it's typical of Pixar's marketing strategy to provide us with trailers that hint at a basic premise without revealing the narrative meat of it. Even knowing that, this particular teaser (and the idea of the film as a whole) are shaky at best right now. 
One of the most fun aspects about the Buzz Lightyear character in the Toy Story movies was that he carried himself like someone who had gone on marvelous space adventures and we all took him at his word. In making a prequel supposedly exploring how he got his start, you rob him of some of that smooth cool mystique while also attaching it to one of, if not the most, beloved Pixar brands and franchises, Toy Story.
Pixar's Lightyear Teaser Trailer
All that said, it's not as though the trailer doesn't at least look cool on a visual level. It's primarily flashes of Buzz flying through space interspersed with action sequences and presumed flashbacks to his childhood. Buzz's younger redesign looks distinctive enough and the space environments are beautiful, helped along by a terrific song choice. 
Chris Evans' voice fits the youthful yet strong Space Ranger, and it looks like we'll be getting tons of new characters to join him. There's curiously no sign of Buzz's arch nemesis the Evil Emperor Zurg (could they possibly be pulling a Smallville where the two begin as friends and slowly drift apart over ideological differences?), but if you're going to do a Buzz Lightyear origin movie (or even potential series), you have to include the Evil Emperor Zurg somewhere.
Buzz Lightyear was first introduced in 1995's Toy Story voiced by Home Improvement star Tim Allen. A space ranger toy who initially thinks he's the real deal, Buzz soon learns to work together with Cowboy toy and group leader Woody (voiced by Tom Hanks), beginning one of cinema's most beloved friendships.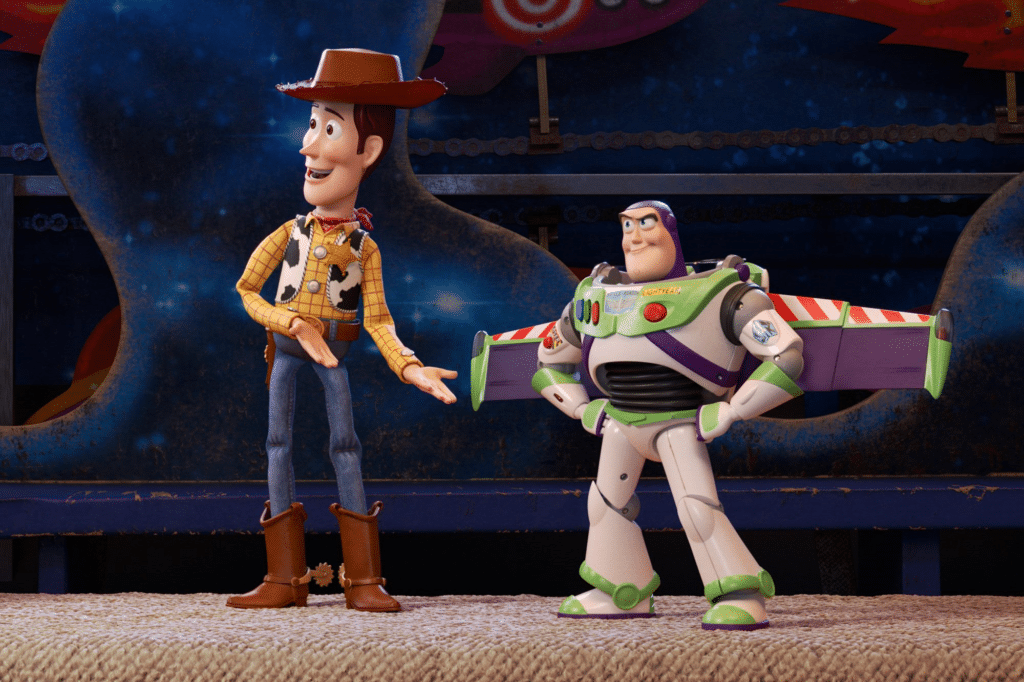 The immense and unprecedented success of Toy Story launched Pixar studios into the stratosphere of quality family entertainment and lead to (as of this writing) 3 beloved sequels in 1999, 2010, and 2019 respectively as well as various specials, shorts, and video games. Each of these featured Buzz Lightyear in a prominent role and were lauded for their mixture of witty comedy, adventure, and heartfelt emotion that would define the Pixar brand. 
Buzz also got his own hand-drawn (also known as 2D) animated television series called Buzz Lightyear of Star Command that ran for one season and 62 episodes from October 2, 2000 to January 13, 2001 and was preluded by a direct-to-video movie Buzz Lightyear of Star Command: The Adventure Begins in 2000. 
RELATED: NEW SPIDER-MAN: NO WAY HOME VILLAINS TEASE FROM EMPIRE LEANS INTO THE RUMORS
Tim Allen returned to voice Buzz in the movie, but was replaced by Patrick Warburton for the series proper. The series was created by future Kim Possible alums Mark McCorkle and Bob Schooley and starred the voices of Patrick Warburton as Buzz Lightyear, Nicole Sullivan as Mira Nova, Stephen Furst as Booster Sinclair, Larry Miller and Neil Flynn as XR, and more. A tie-in video game was also released on the Dreamcast, Playstation, Game Boy Color, and Microsoft Windows.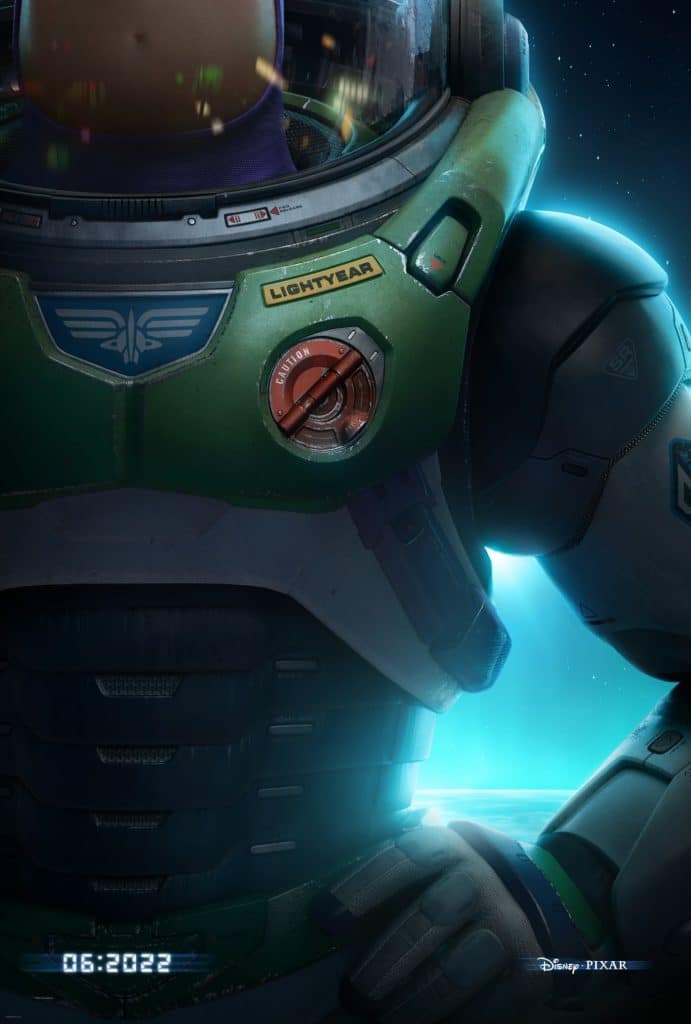 Lightyear rockets to theaters Summer 2022. Are you excited to see Lightyear?  Do you like Chris Evans in the role of Buzz Lightyear? What's your favorite Toy Story installment? Let us know in the comments below and on our Twitter.
KEEP READING: ETERNALS SPOILER-FREE REVIEW: AN AMBITIOUS VISUAL FEAST
Source: Disney