Aquaman was a big hit for DC. It's the highest grossing DCEU film and one of few DC films to bring in $1 billion dollars at the box-office. The critics and fans both enjoyed it, so Warner Bros. gave director James Wan a sequel and a spin-off.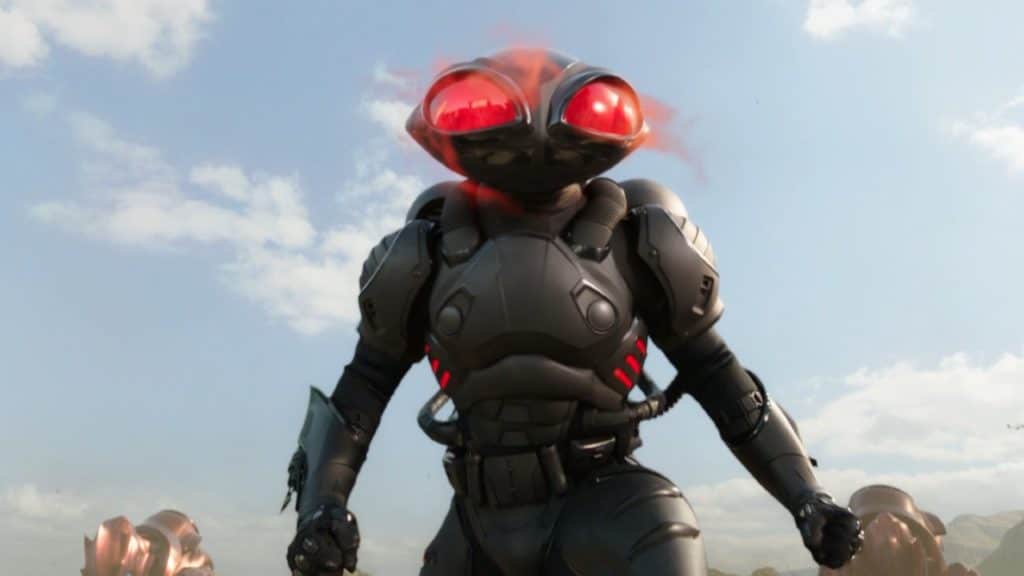 The sequel is currently filming, while The Trench spin-off was recently canned. While it seemed insignificant at the time, Wan has since revealed that it was a Black Manta spin-off film that was given The Trench name to hide the real story.
James Wan Reveals Previous Black Manta Spin-Off Development
Why Warner would hide this? I have no idea. Black Manta has been Aquaman's arch enemy for decades and is a wildly popular villain who had a huge resurgence since the release of Aquaman.
RELATED: BLACK ADAM PRODUCER TEASES HOW ATOM SMASHER AND CYCLONE FIT INTO THE JSA TEAM: EXCLUSIVE
The man behind the helmet, Yahya Abdul-Mateen II, was also praised for his performance as the character and quickly became a fan favorite. It's strange Warner would hide such a promising project from the public eye when it was clear that fans wanted to see more of his character.
Yahya Abdul Mateen II will return as Black Manta in 2022's Aquaman and the Lost Kingdom, which is currently filming. Would you have liked to see a Black Manta film? Let us know in the comment section below or over on our social media!
KEEP READING: BILL MURRAY CONFIRMS HIS INVOLVEMENT IN ANT-MAN AND THE WASP: QUANTUMANIA
Source: ComingSoon