4) BOBA'S MYSTERIOUS PAST
Boba Fett has always been a character full of mystery ever since he was first introduced as a man of few words who never removed his helmet. But with a Boba Fett centric series more about the bounty hunter will likely finally be revealed. Temuera Morrison himself has teased that The Book Of Boba Fett will reveal what happened to Boba after the events of The Empire Strikes Back.
RELATED: THE BOOK OF BOBA FETT STAR PROCLAIMS SERIES WILL REVEAL WHERE BOBA HAS BEEN SINCE EMPIRE STRIKES BACK
It's interesting that Morrison references Empire Strikes Back instead of Return of the Jedi, but this could be part of exploring Boba's time as a bounty hunter under Jabba the Hutt's employ. Not much is known about Boba's time after he fell into the Sarlacc Pit. Fans know he somehow survived, although how remains a mystery, and that he lost his armor at some point as Cobb Vanth came into possession of it. Hopefully the series will begin to answer some of these questions and dig deeper into Boba and even Fennec's past.
5) CONTINUE TO BUILD OUT FAVREAU AND FILONI'S STAR WARS STORY
Jon Favreau and Dave Filoni have begun expanding and building out their own story within the universe of Star Wars. Filoni has brought characters from the animated shows into live-action and Favreau is expanding the story he began with The Mandalorian. The Book of Boba Fett is the first series to further expand The Mandalorian's story, with others already on the way like Ahsoka, and according to rumors it will do this with the return of a number of Mandalorian characters including Cobb Vanth, Greef Karga, Migs Mayfeld, and even Din Djarin himself.
RELATED: STAR WARS BOUNTY HUNTER BOSSK RUMORED TO MAKE SURPRISE APPEARANCE IN THE BOOK OF BOBA FETT
Rumors have circulated that The Book of Boba Fett will feel reminiscent of The Mandalorian season 2.5, which is interesting in teasing just how interconnected this series could be with the story of The Mandalorian. Star Wars has always been an interconnected universe, with Clone Wars expanding the story of the prequel trilogy, but now the world is expanding into exciting new stories especially those that fans have been hoping to see for years.
6) INTENSE ACTION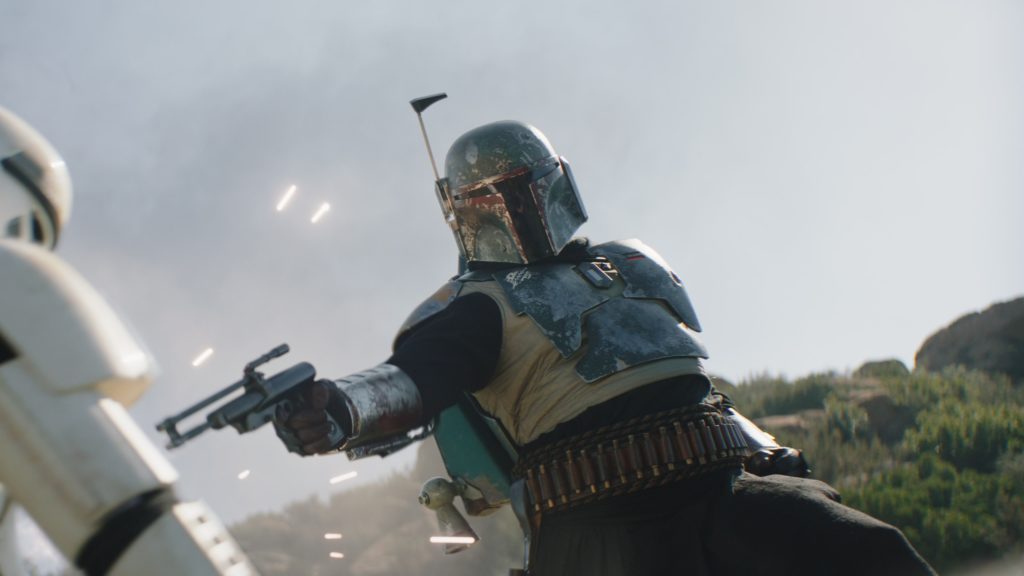 One of the coolest parts of Boba Fett's return in The Mandalorian was the truly brutal fight scene where he decimated a pack of Stormtroopers along with Fennec Shand. Boba's fight sequence was one of the most intense and exciting action sequences in the franchise and if that is any indication of the action fans will see in The Book of Boba Fett there is a lot to be excited about.
RELATED: THE BOOK OF BOBA FETT: CHECK OUT THIS EPIC SPOILER-FILLED ACTION SCENE DESCRIPTION FEATURING AN ICONIC STAR WARS MONSTER
Both Boba and Fennec are long time bounty hunters who have managed to stay alive thanks largely to their skills and smarts. Temuera Morrison and Ming-Na Wen are both clearly capable of spectacular action and hopefully The Book of Boba Fett makes sure to feature it, potentially bringing some of the absolute best action into the Star Wars franchise.
7) A MORALLY GREY SERIES LEAD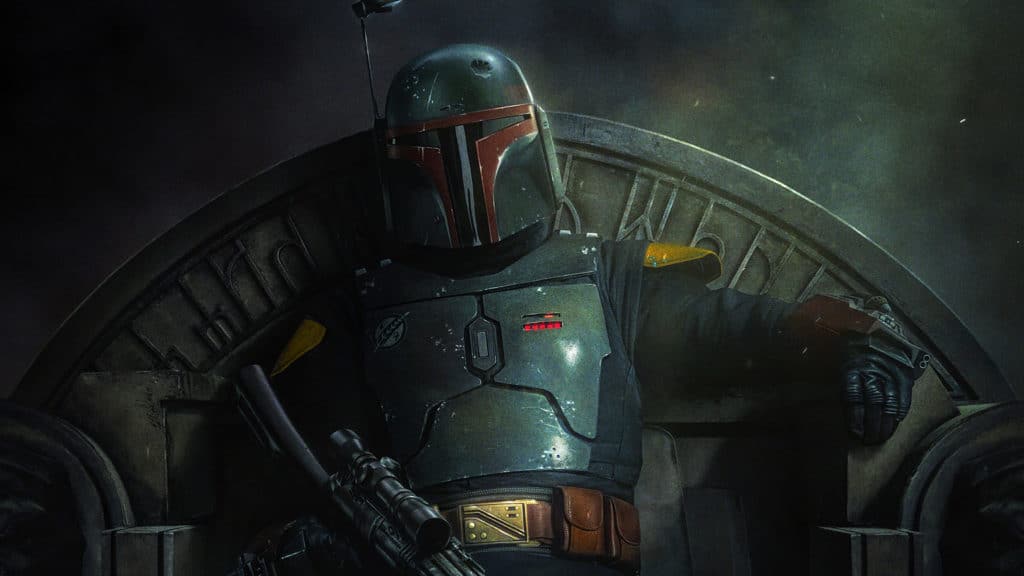 Star Wars more often than not, follows heroic characters like Luke, Leia, Rey, Finn, Obi-Wan Kenobi, and even Han Solo and Din Djarin himself. Some of the most infamous villains are fallen heroes themselves who manage to find redemption before their demise like Darth Vader and Kylo Ren. The Book of Boba Fett however seems to be the first in a very intriguing pattern of Star Wars stories with leads who are truly morally grey. Boba Fett is not a character who is likely to seek redemption.
Boba Fett isn't a straight villain, instead he is much more complicated as a character with his own code and motivation. There are a number of other characters in Star Wars canon who fall into this more ambiguous morality, but Boba Fett and Fennec Shand are fantastically intriguing characters to dive into and open up exciting possibilities for new styles of storytelling for Star Wars as a franchise.
RELATED: AHSOKA: RUMORED SHORTLIST FOR LIVE-ACTION SABINE WREN REVEALED FOR MIND-BLOWING DISNEY+ SERIES
The Book of Boba Fett will finally explore corners of Star Wars that fans have been wanting to see since the original trilogy hit theaters decades ago. The Book of Boba Fett has the opportunity to open the doors to tons of exciting possibilities in the Star Wars universe including the exploration of the criminal underworld, the more morally ambiguous characters, and the continued expansion of the Star Wars franchise.
The Book of Boba Fett will premiere on Disney Plus December 29, 2021. Are you excited for The Book of Boba Fett? What are you most excited to see in the new series? Leave your thoughts in the comments below or on our social media and check back with The Illuminerdi for more Star Wars and The Book of Boba Fett.
KEEP READING: AHSOKA: NEW CHARACTER DETAILS FOR THE HIGHLY ANTICIPATED STAR WARS SERIES: EXCLUSIVE