Tom Hanks stars in Finch, a road trip film set in a climate apocalypse in which he has a cute dog and bonds with a friendly robot. Do I need to say more? If so read our review below:
The film follows Finch, a man who embarks on a moving and powerful journey to find a new home for his unlikely family—his beloved dog and a newly created robot—in a dangerous and ravaged world.
Finch Official Trailer
The once titled, Bios, was scheduled for a theatrical release in August 2020. A few months after it's inevitable delay, due to the pandemic, it has been picked up by Apple and retitled to Finch. It's is now about to hit the streamer and it's a film worth a watch.
RELATED: THE HARDER THEY FALL REVIEW: THE STAR-STUDDED FILM IS THE COOLEST OF THE YEAR
There isn't a lot that stands out about the new release. The story follows a formulaic pattern, while the world building is relatively non-existent. As the film only acknowledges the climate catastrophe when it has to and therefore feels very close and intimate.
Finch focuses on the unique bond between a human, a dog, and a robot, as they embark a road trip because… well because. The screenplay doesn't give a definitive answer for that question. We only know that Finch is sick and wants the robot, Jeff, to learn to take care of his dog after his eventual passing. The road trip is something they have to do because the climate and life conditions are better where they are heading. Which poses the question, why doesn't Finch live there in the first place?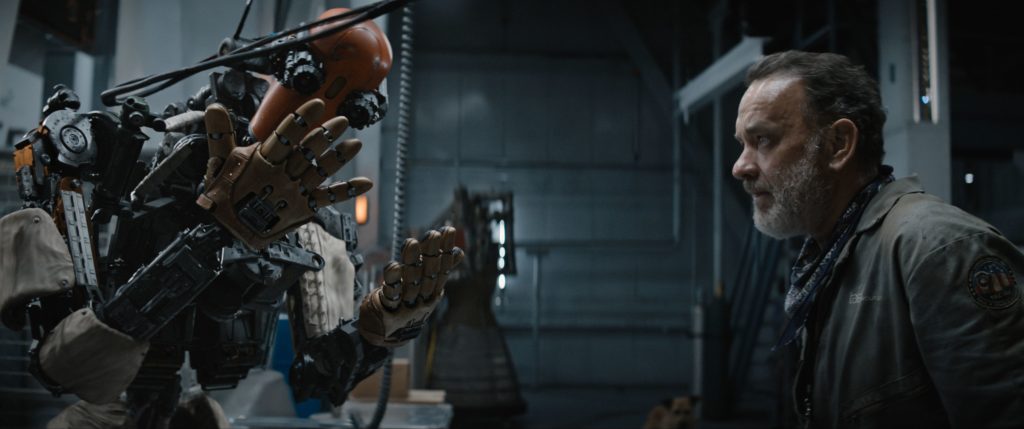 Nevertheless, that is not the point. Finch is most enjoyable when Hanks teaches Jeff things about life. There really isn't a lot of new themes to discover there, but ultimately Hanks is always great and Caleb Laundry Jones warm and soulful voice performance as Jeff is also something that keeps you invested. And of course the sweet dog.
Finch is a formulaic film, that still manages to keep audiences invested through a great cast and a heartfelt story about love, survival and friendship.
Finch will be available to stream on November 5th, 2021. What do you all think? Are you planning to watch it? Which is your favorite road trip film? Let's discuss everything in the comments down below and on our Twitter.
KEEP READING: NINE DAYS REVIEW: A GORGEOUS, HEART-BREAKING EXPLORATION OF LIFE