This coming weekend, the Marvel Cinematic Universe will bring its newest theatrical release with Chloé Zhao's Eternals, the 26th movie to add to the MCU's constantly-expanding narrative. This movie will come as the second all-new franchise in the MCU's Phase 4, and it's one that looks to introduce more than a dozen major players into the story for the first time.
On the forefront of this movie's promotional campaign is one of the most star-studded casts in MCU history, especially for an origin story, as a huge group of Hollywood A-listers will suit up as Marvel's classic race of immortal beings. Rising stars like Richard Madden as Ikaris will team up with iconic action players like Angelina Jolie as Thena, all coming together to bring something unique and different to the ranks of the MCU's best movies.
RELATED: ETERNALS: HERE ARE THE RUMORED MISSING MARVEL CHARACTERS FROM EARLIER SCRIPTS' MASSIVE 12 CHARACTER LINEUP
One of the most exciting aspects of this cast is not only how diverse they are in terms of real-life heritage, but also with the wide range of personalities and representation the team will bring in this one-of-a-kind film for Marvel. While more visual examples include a prominent Pakistani hero in Kumail Nanjiani and a rising Asian star in Don Lee, other instances include Lauren Ridloff becoming the first deaf superhero in MCU history with the speedster Makkari.
The Marvel Cinematic Universe will also make a breakthrough with Eternals by introducing the first openly gay superhero in Brian Tyree Henry's Phastos, the team's master of technological advancement. While details about his specific story haven't been shared in-depth yet, fans have seen the hero for a quick moment with his husband and young son as they interacted with Richard Madden's Ikaris and Gemma Chan's Sersi.
RELATED: ETERNALS: GETTING TO KNOW THE MCU'S NEW TEAM OF SUPERHEROES
However, this decision by Marvel Studios is causing some serious controversy in countries around the world that have strict views on LGBTQ+ being portrayed in cinema and other mediums. This is even leading to there being a part of the world that won't get to see the next MCU blockbuster.
The Hollywood Reporter revealed that Marvel's Eternals will no longer release theatrically in Saudi Arabia, Kuwait or Qatar. This is due to the movie portraying an on-screen same-sex couple with Brian Tyree Henry's Phastos being gay.
At this moment, it's unclear just how much screen time will be devoted to showcasing Phastos' relationship in the movie, particularly with so many other characters playing such important roles through the plot. However, it's certainly disappointing to hear that this representation is blocking the film from being released to fans wanting to enjoy the next MCU story.
RELATED: ETERNALS: BRIAN TYREE HENRY ON INDIVIDUALITY AND REPRESENTATION IN UPCOMING BLOCKBUSTER EPIC
On the other hand, it also shows a confidence from DIsney in itself for the product being released and a fortitude by not backing down from the relationship that plays a part in telling the Eternals' story. Whether it hurts the film either critically or financially is still a mystery, although it seems that early reviews are already praising the way Marvel brought this kind of representation for the first time.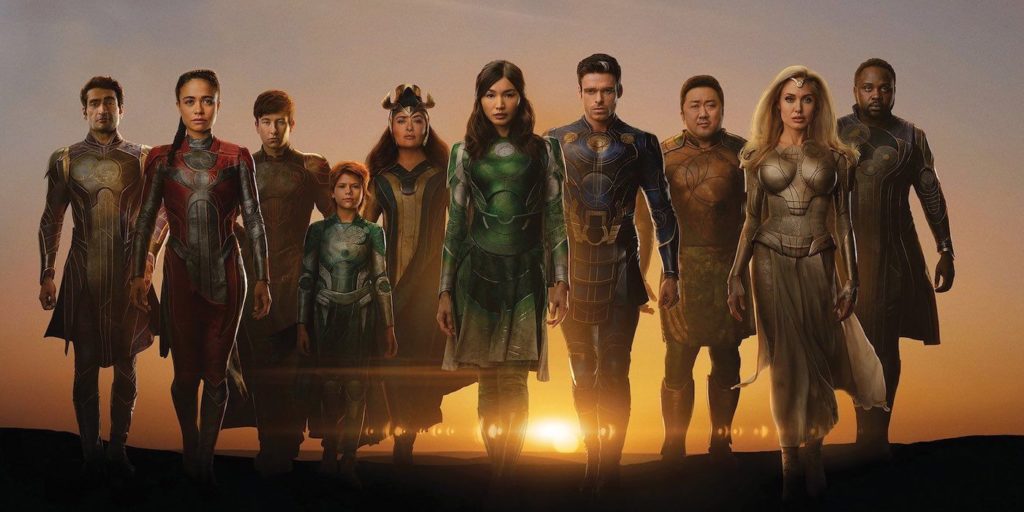 Eternals Official Synopsis
Marvel Studios' Eternals features an exciting new team of Super-Heroes in the Marvel Cinematic Universe, ancient aliens who have been living on Earth in secret for thousands of years. Following the events of Avengers: Endgame, an unexpected tragedy forces them out of the shadows to reunite against mankind's most ancient enemy, the Deviants.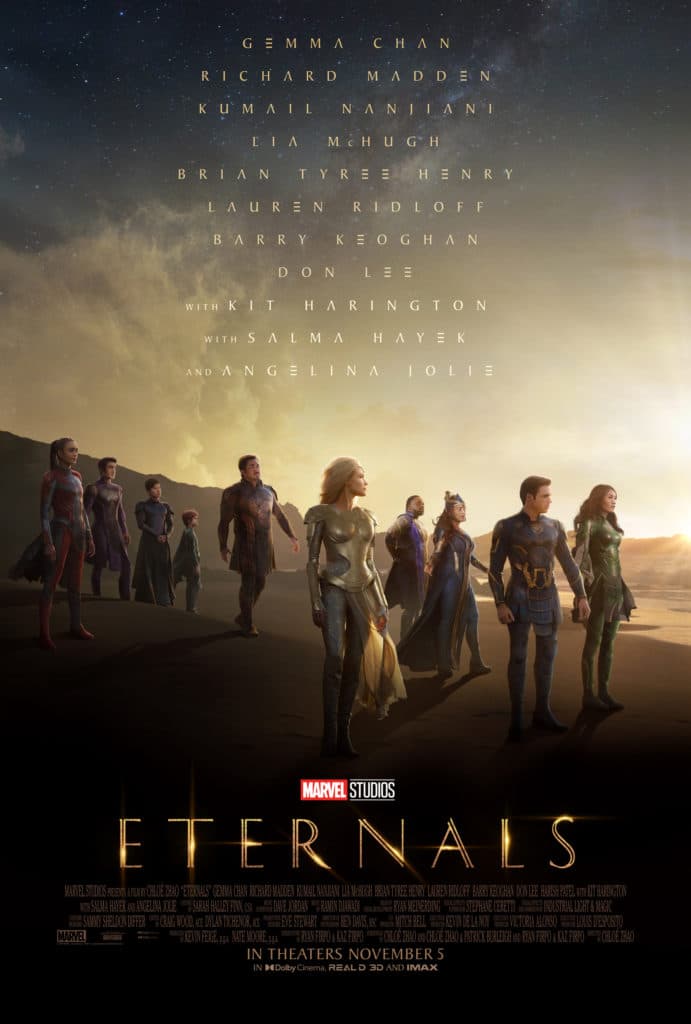 Eternals will debut exclusively in theaters worldwide on November 5, 2021. Are you excited to see Brian Tyree Henry as Phastos? Let us know in the comments or over on Twitter!
KEEP READING: WEREWOLF BY NIGHT: GAEL GARCIA BERNAL TO STAR IN MARVEL STUDIOS' NEW HALLOWEEN SPECIAL
Source: THR (via Murphy's Multiverse)